'Fear The Walking Dead' EP Reveals 'Passage' Was Supposed To Merge With 'FTWD'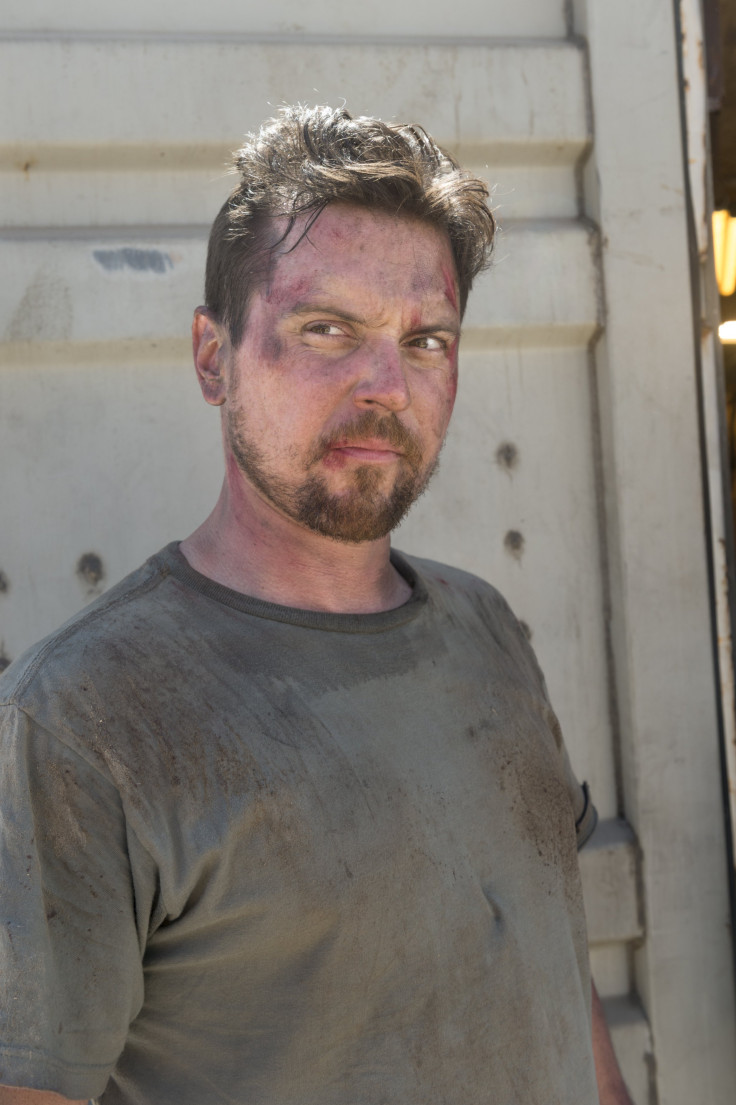 "Fear the Walking Dead" executive producer Dave Erickson revealed that there was a plan to connect short-form series "Fear the Walking Dead: Passage" with Season 3 of the main show. But the goal didn't play out exactly as it had with previous short-form series "Fear the Walking Dead: Flight 462."
"The character of the boyfriend [Colton] in 'Passage,' played by Mike Mosley, we wanted him to be the border guard that Travis (Cliff Curtis) and Nick (Frank Dillane) come across in Season 3, episode 1 — in the premiere — and then, frankly, it became a question of scheduling. It didn't pan out the way we wanted," Erickson told Deadline.
While the planned crossover didn't work out this season, Erickson suggested that the characters who survived at the end of "Passage" could still pop up in future installments of "Fear the Walking Dead." "The good news is you do have these characters you have established who you can thread back in if it works organically," he said. "You also have the benefit of knowing that they are out there, knowing that there is a resource, and then you sort of wait and see where it goes."
READ: "Fear the Walking Dead" star Daniel Sharman talks Troy's fascination with Madison
"Fear the Walking Dead: Passage" tells the story of fearsome survivor Sierra (Kelsey Scott), who agrees to help a wounded woman, Gabi (Mishel Prada), in exchange for an apocalyptic sanctuary. Over the course of their harrowing journey to Mexico, the women go on to face many dangers together and learn what they need in order to continue living.
The 16-part short-form series made its TV debut during a commercial break within "The Walking Dead" Season 7 premiere episode last Oct. 23. Subsequent episodes, each less than a minute long, aired every Sunday, online and then on-air as promos during new episodes of "The Walking Dead" for the duration of Season 7.
"Fear The Walking Dead: Passage's" precursor, "Fear The Walking Dead: Flight 462," garnered over 4.6 million video streams and received two nominations from last year's Emmy Awards: outstanding short-form comedy or drama series and outstanding actress in a short-form comedy or drama series for Michelle Ang's performance as Alex/Charlie.
"We saw a tremendous response to last year's 'Flight 462' so we are excited to again be expanding the world of 'Fear' with another story of survival at the onset of the apocalypse," Joel Stillerman, president of original programming and development for AMC and SundanceTV, said in a statement last Oct. 16. "It's great to be working with Dave Erickson and the 'Fear' team on this new piece of original short- form content that will continue to engage fans in the series' off-season."
AMC has yet to announce whether or not there will be a third short-form series set in the world of "Fear the Walking Dead."
"Fear the Walking Dead's" next episode (Season 3, episode 4) titled "100," airs on Sunday, June 18 at 9 p.m. EDT on AMC.
© Copyright IBTimes 2023. All rights reserved.