Federal Popcorn Time Lawsuit Targets Comcast Cable Subscribers Who Allegedly Downloaded 'Dallas Buyers Club'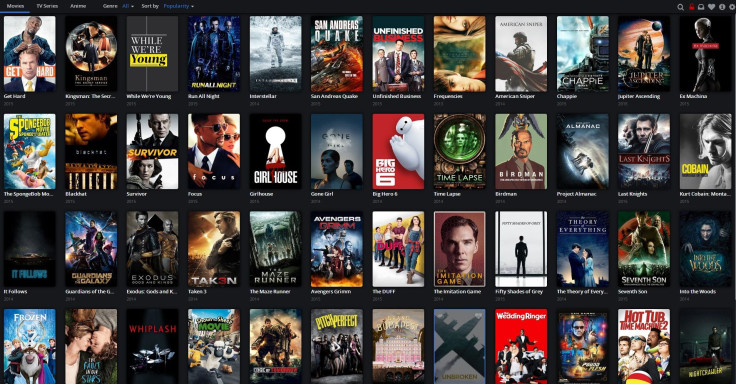 Ten Comcast Cable customers stand accused of using BitTorrent-based Popcorn Time software to steal films online in a new lawsuit filed with a federal court in Oregon. Brought by the group charged with protecting the "Dallas Buyers Club" movie copyright, the lawsuit is one of a number filed against users purportedly engaged in piracy through the increasingly popular service.
Internet Protocol addresses associated with the Oregon cities of Eugene and Portland are employed in the suit, which seeks to identify the users by name. Copyright holders frequently attempt to convince a court to reveal an online user's identity so they can then file another suit or pressure the alleged infringer to settle out of court. Popcorn Time, called the "Netflix for pirates" by some, has risen in popularity during the past two years by enabling users to download Hollywood films and mainstream television shows without paying for them.

"Popcorn Time exists for one purpose and one purpose only: to steal copyrighted content," Dallas Buyers Club LLC contended in a complaint filed Tuesday and obtained by TorrentFreak. "The mere possession with intent to use a software program like Popcorn Time is the type of conduct that the State of Oregon has criminalized."
Dallas Buyers Club LLC, the group responsible for policing the rights to the 2013 Matthew McConaughey movie of the same name, previously filed five other lawsuits in the region served by the 9th U.S. Circuit Court of Appeals, which includes Oregon. Voltage Productions, the outfit that produced "Dallas Buyers Club," has developed a reputation as one of the most litigious film studios after high-profile suits alleging infringement on "The Hurt Locker," "The Cobbler" and other movies.
Popcorn Time developers previously told TorrentFreak that, despite the program's popularity among pirates, its users bear the responsibility for any possible piracy of copyrighted content.
"Popcorn Time isn't illegal," the developers told the BitTorrent-focused news site. "However, the use people make of the application can be illegal, depending on their country and local laws."
© Copyright IBTimes 2023. All rights reserved.
FOLLOW MORE IBT NEWS ON THE BELOW CHANNELS