FedEx Store Closings 2022: Why Over 90 Locations Will Be Shuttered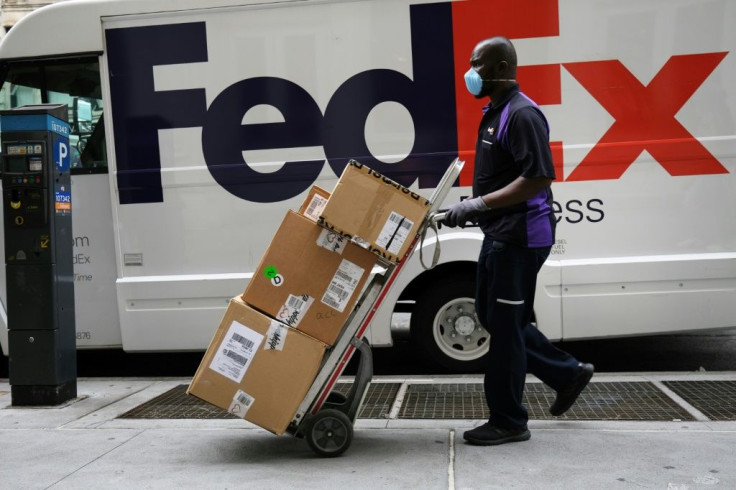 FedEx (FDX) said it will be closing over 90 stores and at least five corporate office locations as it looks to shore up its costs amid what it called a "continued volatile operating environment."
The package delivery company is looking to cut expenses as it saw its delivery volume shrink in the last quarter and expects the global economy to get worse going forward.
FedEx also said it was freezing hiring and reducing its flight frequency. The company will also reduce workforce hours and cut back on Sundays hours at some FedEx Ground locations.
Following the announcement from FedEx, its share price dipped over 20% in premarket trading on Friday.
In a statement, FedEx president and CEO Raj Subramaniam said: "Global volumes declined as macroeconomic trends significantly worsened later in the quarter, both internationally and in the U.S. We are swiftly addressing these headwinds, but given the speed at which conditions shifted, first quarter results are below our expectations.
"While this performance is disappointing, we are aggressively accelerating cost reduction efforts and evaluating additional measures to enhance productivity, reduce variable costs, and implement structural cost-reduction initiatives."
The reductions come as FedEx saw its package deliveries fall in August as its ground services took a roughly $300 million hit. The company is looking to cut its fiscal spending from $6.8 billion to $6.3 billion, it said in its revised forecast.
The company also withdrew its earning guidance for the year, which it put out three months earlier, saying it was due to volatility in the market. Fedex said it is now focusing on "aggressive cost reduction actions."
FedEx expects Q2 to bring in revenues of $23.5 billion to $24 billion. Earnings per diluted share are expected at $2.65 or more. Its first quarter revenues came in at $23.2 billion, below $23.6 billion Wall Street expectations, according to the Associated Press.
As of Friday premarket hours, shares of FedEx were trading at $162.58, down $42.29 or 20.64%.
© Copyright IBTimes 2023. All rights reserved.