'Feliz NaviDAD' Lifetime Movie Premiere: Trailer, Synopsis, Cast
"It's A Wonderful Lifetime 2020" is set to continue with the premiere of the newest holiday film, "Feliz NaviDAD," starring Mario Lopez and AnnaLynne McCord.
While both Lopez and McCord aren't usually staples on Lifetime, fans may recognize them. Lopez did star opposite Melissa Joan Hart in "A Very Merry Toy Store" in 2017, and also starred with her in the former ABC Family's "Holiday In Handcuffs," and the two will be teaming up in this film as well, with Hart stepping behind the character to direct. Lopez is likely also best known for his role as A.C. Slater on "Saved By The Bell" and also starred as Nico on "The Expanding Universe of Ashley Garcia."
Meanwhile, McCord previously starred in Lifetime's "Anniversary Nightmare," but might be best known for her roles as Melanie Warner on "Secrets and Lies," Naomi Clark on "90210" and for her role in Hallmark Channel's "The Christmas Parade.
The two are joined in this film by Paulina Chavez and Marycarmen Lopez as well, who both worked with Lopez on "The Expanding Universe of Ashley Garcia."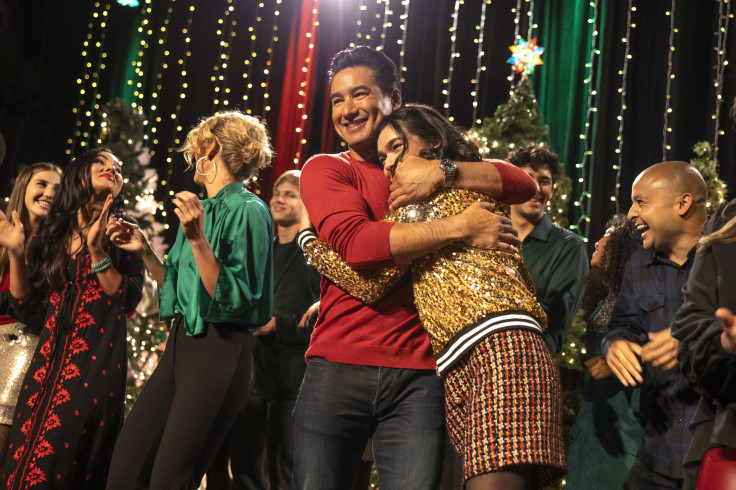 So what will happen when these two TV icons team up in their first project together? According to a synopsis, romance is the only thing on the minds of some people, but it will take some convincing to make one person, who is super reluctant to date over the holidays, to commit to the idea.
"David Morales (Lopez), an Arizona high school principal and single dad, has lost the holiday spirit after also losing his wife a few years ago during the Christmas season," the synopsis reads. "Now, David will do anything to avoid Christmas so he moonlights as a delivery driver during the holidays."
"But this year, David's 14-year-old daughter, Noel (Chavez), and his live-in sister, Marissa (Lopez), are determined to bring the yuletide spirit back to the family and, with a little luck, also help David find love again via online dating," the synopsis continues.
McCord stars as the potential love interest that David's family finds for him. Will the holiday match bring a year-long romance?
"Feliz NaviDAD" premieres Saturday, Nov. 21 at 8 p.m. EST on Lifetime.
© Copyright IBTimes 2023. All rights reserved.