FIBA's Basketball Hijab Ban: Muslim Advocacy Group CAIR Wants To Permanently Lift Rule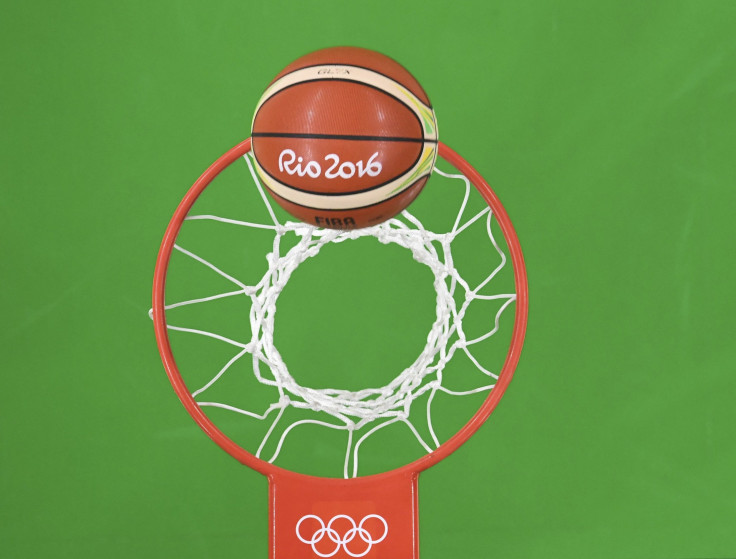 The Council on American-Islamic Relations (CAIR) added its voice to a chorus of folks Tuesday who are calling for the permanent end to a rule banning traditional Muslim head scarves, known as hijabs, from the court during international basketball games. CAIR is working with a pair of Muslim American players affected by the rules.
The Switzerland-based governing body International Basketball Federation — commonly referred to as FIBA — has some restrictions against hijabs and turbans. It is expected to make a permanent decision on the issue later this month. It previously lifted restriction in some international basketball events for a two-year test period in 2014. As the Independent pointed out this week, if the ban is permanently lifted basketball players wearing hijabs could play in future Olympic Games.
"We call on the International Basketball Federation to end the uncertainty on this issue by permanently lifting the ban on hijab and on other religious attire wore by athletes," said CAIR National Communications Director Ibrahim Hooper in a press release. "The only determining factors for athletic participation should be skill and hard work, not what is worn on one's head."
The issue has garnered a fair bit of attention as a Change.org petition started by hijab-wearing player Asma Elbadawi took off, registering some 90,000 signatures. FIBA had previously said that the ban had nothing to do with religion and was only of a "sporting nature."
It's expected that FIBA will issue a decision after the Rio Olympics. One of the early stories from the games has been Ibtihaj Muhammad, a fencer from New Jersey who became the first U.S. athlete to wear a hijab in Olympic competition. Advocacy groups are hoping that basketball players in hijabs or turbans will soon find the same kind of Olympic glory.
"We call upon FIBA to recognize the articles of faith of Sikhs, Muslims and Orthodox Jews, and urge them to immediately amend their policies to ensure that people around the world have an equal opportunity to play the game," Satnam Singh, director of government and community relations at the Sikh American Legal Defense & Education Fund, said in a press release. "Anything short of a complete policy change will lead to an unequal playing field."
© Copyright IBTimes 2023. All rights reserved.