Fifth Harmony's Normani Kordei Takes Break From '727' Tour To Twerk In Pool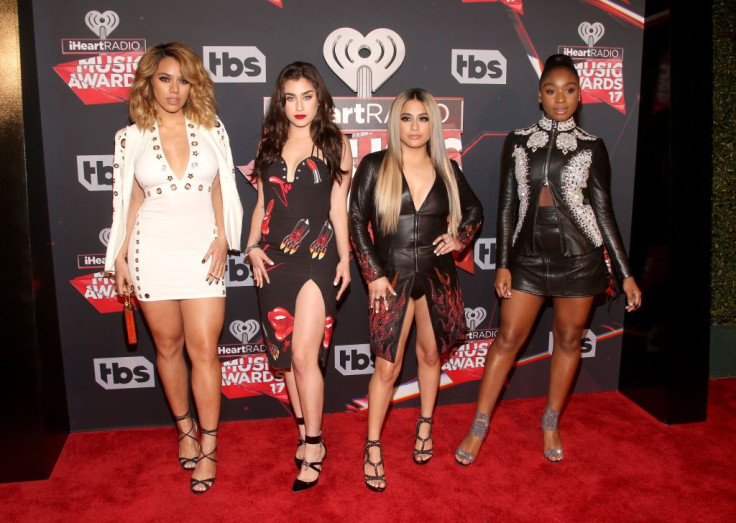 The members of Fifth Harmony have been hard at work recording their third studio album while also completing the Asia portion of their "727" tour. So it was surprising when a video was shared with the ladies enjoying some down time, which included twerking, in the midst of all their work commitments.
On Friday, Dinah Jane Hansen shared a Snapchat video that featured Fifth Harmony members Normani Kordei and Ally Brooke Hernandez having some fun in the pool as "Shower" by Becky G played in the background.
In the first video that Hansen shared, Hernandez and Kordei can be see dancing in the water with the "Dancing With the Stars" contestant looking as if she is doing choreographed moves.
READ: Dinah Jane Hansen reveals Hannah Montana obsession
By the next video, Hernandez has seemed to lost interest in dancing and can be seen swimming around while Kordei dances solo. Hansen begins to cheer the singer on in her solo performance which prompts her to start twerking in the pool. The two share a laugh and Hansen's video ends.
The three ladies, along with their fourth member Lauren Jauregui have been hard at work to put out new music for fans. The group went from five members to four when Camila Cabello left Fifth Harmony in December for a solo career.
Since leaving the group, the singer has released new music and recently began teasing her first solo album. Although both parties seem to be enjoying successful careers, it looks like Fifth Harmony is having some fun and enjoying the little moments they have during their time off.
© Copyright IBTimes 2023. All rights reserved.