FIFTY FIFTY Given Just $41 Per Member Monthly For Food, New Report Reveals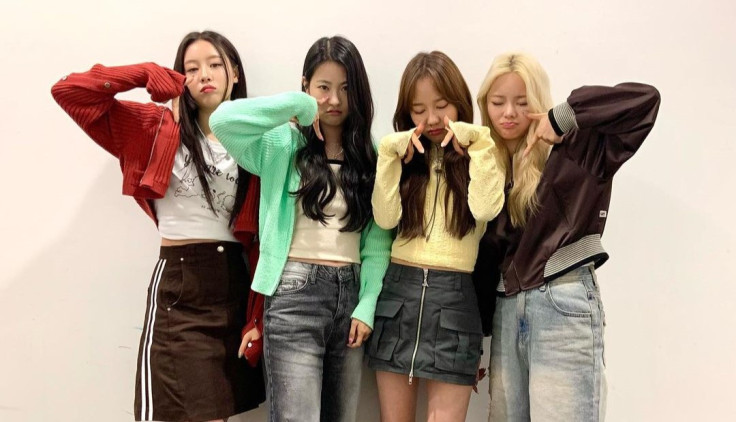 KEY POINTS
FIFTY FIFTY's label Attrakt allegedly failed to provide the group with enough meal allowances
FIFTY FIFTY was the recent subject of SBS' investigative program "Unanswered Questions"
The program claimed that Attrakt discarded the food the FIFTY FIFTY members' parents brought them
Local media outlet Ten Asia allegedly obtained exclusive documents of Attrakt's meal expenses for FIFTY FIFTY from June 2020 to March 2023.
According to a report by Ten Asia Tuesday, FIFTY FIFTY's label Attrakt spent a total of 7.26 million KRW (~$5,416.82) on meal expenses in 33 months. Noting this amount, this equals approximately a monthly meal budget of 220,000 (~$164.15) for the girl group.
Individually, the members of the four-piece girl group would have reportedly spent an average of 55,000 KRW (~$41.04) per month.
For 12 out of the 33 months, Attrakt allegedly recorded 0 KRW for food expenses. Starting in October 2022, when FIFTY FIFTY's preparation for its debut intensified, meals were provided by the manager. However, it was allegedly impossible to distinguish between the staff and the girl group members' food expenses in the accounting records.
Attrakt allegedly provided the FIFTY FIFTY members with only slimming-food choices like chicken breast and butter coffee from June to September 2020. In March 2021, the cost of the meals of Attrakt's staff was allegedly included in the members' food expenses.
During the second half of 2021, the fitness trainer of the girl group reportedly gave the members feedback on their health and told them that they had insufficient protein and vegetables and lacked a nutrient supply.
The trainer also reportedly told the members to eat breakfast and that konjac jelly should only be consumed as a snack, not as a meal replacement.
With this, the members, Aran, Sio, Saena and Keena, and their families expressed concern. This allegedly led to allowing the members to eat at a nearby salad restaurant from August 2022 to February 2023 but with a limited daily allowance of 10,000 KRW (~$7.46).
FIFTY FIFTY's legal representative, Attorney Yoo Young-seok from Barun law firm, reportedly said, "The management company only provided meal schedules to the members. The members largely handled the purchase, preparation and consumption of meals themselves and reported to the company through photographs."
Meanwhile, the K-Pop group was the recent subject of SBS' investigative program "Unanswered Questions" Saturday.
Covering the controversy between FIFTY FIFTY and its label Attrakt, the show raised new allegations regarding the label's mistreatment of its artists. The show claimed that Attrakt discarded the food the FIFTY FIFTY members' parents brought them and made the members pick them up from the floor while being talked to harshly.
Dispatch reportedly confirmed that The Givers' staff were the ones responsible for discarding the members' food. Both Attrakt and The Givers' staff were allegedly present during the incident, which occurred in July 2021.
"Both staff members from Attrakt and The Givers excessively controlled the members," stated an official from FIFTY FIFTY's side, per Ten Asia's report.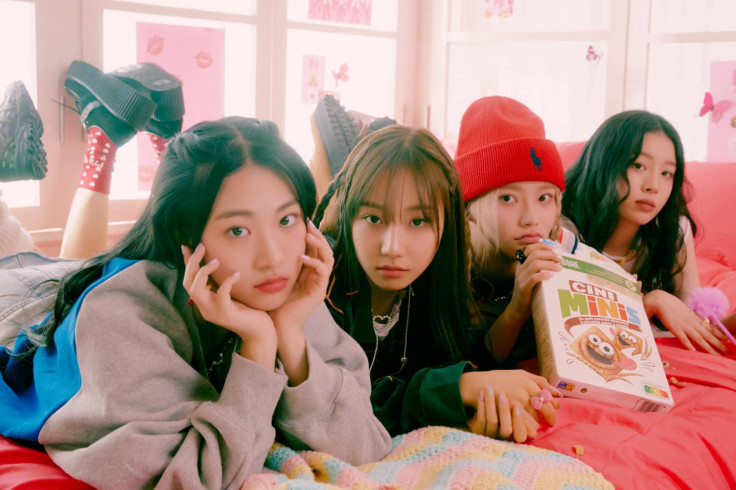 © Copyright IBTimes 2023. All rights reserved.