Warner Music Korea Reacts To Fifty Fifty Poaching Reports; Denies Attrakt's Claims It Worked With Outside Agency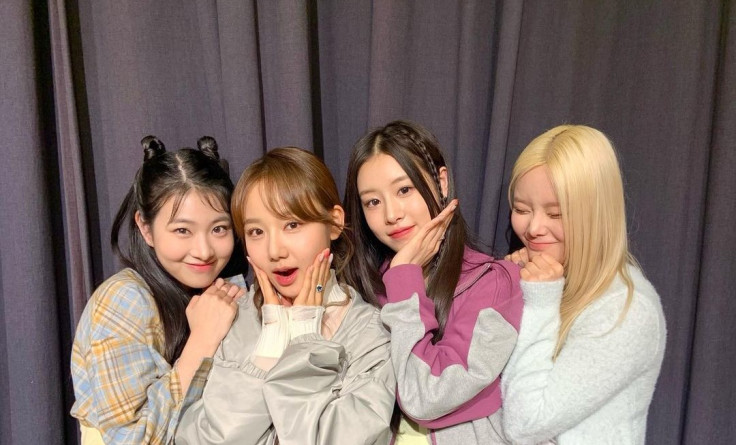 KEY POINTS
Attrakt alleged that Warner Music Korea may have worked with an outside agency to poach the group
The allegation comes days after Attrakt revealed that an external force attempted to illegally get the Fifty Fitfy members
Warner Music Korea has since denied the allegations
Update (June 26, 12:04 a.m. EST): Warner Music Korea has released a statement addressing claims it may have worked with a third-party agency to poach members of the Korean girl group Fifty Fifty.
In a statement released to local media, the record company said the claims made by Attrakt's CEO Jeon Hong Joon are "unfounded." It also urged people to "refrain from spreading unconfirmed rumors and baseless speculative reports."
"Since signing the contract, we have been doing our best to mobilize Warner Music Group's capabilities and networks so that the brilliant achievements achieved by Fifty Fifty and the agency can shine even more, but it is very regrettable that unsavory suspicions have been raised," the statement read.
"Warner Music Korea respects the opinions of artists and their agencies, and as a global distributor, we have been doing our best to date, and we are proud that this has been proven with various achievements.
The claims made by Attract are unfounded ... We earnestly ask you to refrain from spreading unconfirmed rumors and baseless speculative reports in the future."
Original report below:
Fifty Fifty's entertainment label Attrakt has accused Warner Music Korea of working with a third-party agency that allegedly attempted to "poach" the group and end its exclusive contract with the company.
Following the massive success of the quartet — consisting of Aran, Keena, Saena and Sio — due to its hit song "Cupid," which topped several Billboard music charts months after it was released in February, the rising K-pop group partnered with the U.S. label Warner Records — the parent company of Warner Music Korea.
But what was supposed to be a momentous occasion for Fifty Fifty turned into a legal battle after Attrakt CEO Jeon Hong Joon alleged that the South Korea-based subsidiary corroborated with an unnamed outside agency to poach all four members of the group, according to Allkpop.
"It seems that an outside agency and Warner Music Korea are related to the recent attempts made to poach the members of Fifty Fifty," Jeong said in a statement to local media outlets, adding that he has sent a certification of contents proving the claims Monday. He also alleged that the said external force approached Warner Music Korea with a proposal, which intended to illegally sign the group.
"We have already found evidence that [shows] clear attempts made to illegally rob us of the Fifty Fifty members. We ask Warner Music Korea to explain their position clearly," another representative of the label said. The label, however, did not name the outside agency involved.
The allegation comes after Attrakt released a statement last week, claiming that an outside party attempted to poach Fifty Fifty by luring the artists into "making the mistake to ignore their legal exclusive contracts and sign with them inside."
It added that although the act trampled the fans' "innocent support," it would negatively influence the image of the rookie group, who only debuted in the K-pop industry seven months ago.
"We're a small label, but we have big hopes and worked to accomplish the impossible against the odds. We've written and are still writing history, and domestic and international fans are supporting us. It's difficult to hold back anger over these illegal acts by the outside part that's attempting to rob the miracle created by a small, helpless label, and we'll respond strongly to fight to the end and hold them legally responsible," the statement further read.
Fifty Fifty is currently on a short break following the medical diagnosis of a member, whose been struggling with her health and was advised to take time off to recover. The unnamed member underwent surgery last May. Meanwhile, the label is working to expand its system to support its artists in time for the group's comeback.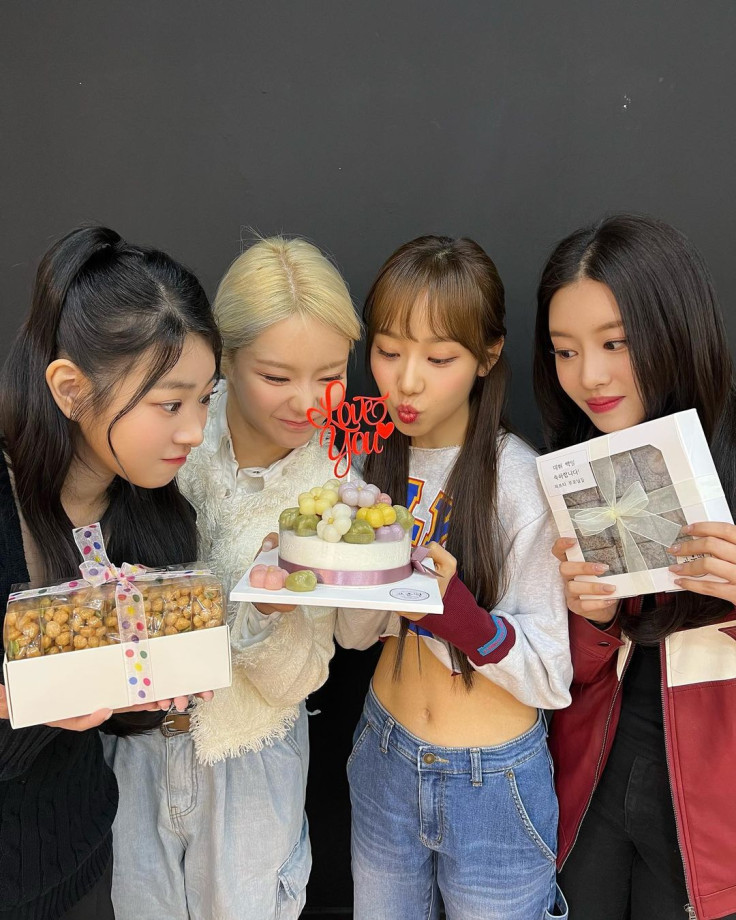 © Copyright IBTimes 2023. All rights reserved.