16 Best Trending K-Pop Songs To Listen To This Summer: Kep1er, Twice, Fifty Fifty & More!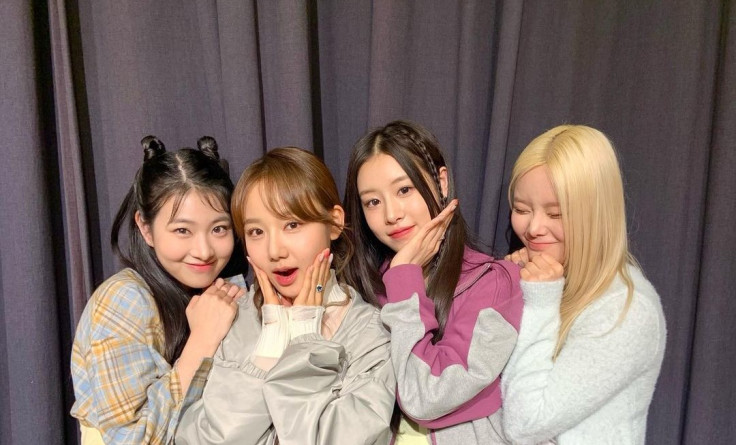 KEY POINTS
Twice's "Alcohol-Free," Red Velvet's "Power Up" and Ateez's "Wave" have trended once again on social media
"Super" by Seventeen and "Queencard" by (G)I-dle are some of the new summer tracks
"Cupid" by Fifty Fifty topped Billboard's Global Excl. U.S. chart
Summer is fast approaching, and it's time to make a summer playlist with songs that you can listen to and dance to all day long.
Check out 16 of the best trending K-pop songs that are perfect for the summer.
1. "Alcohol-Free" by Twice
Released in 2022, "Alcohol-Free" is once again making waves on social media as one of the best summer anthems in K-pop. The music video showcased the Twice members — Momo, Sana, Nayeon, Tzuyu, Jihyo, Chaeyoung, Mina, Dahyun, and Jeongyeon — beating the summer heat by sipping on piña coladas, mojitos, tequilas and more.
2. "Power Up" by Red Velvet
"Power Up" was released as part of Red Velvet's mini album "Summer Magic" back in 2018, but it remains a summer favorite of many fans. This track features upbeat tunes and an easy-to-follow dance choreography that will definitely get you up on your feet.
3. "Wave" by Ateez
"Wave" is a summer track that you can dance to all day long. It is a mixture of pop and Afro-beats and features a tropical sound that's perfect for the season.
The song was released by Ateez — an eight-member K-pop boy band under KQ Entertainment — in 2019.
4. "Pop!" by Nayeon
Twice member Nayeon made a successful solo debut with "Pop!" last year. She became the first-ever K-pop soloist to have an album spend four weeks on the Billboard 200 music chart and also the first to enter the top 10.
5. "Left Right" by XG
Up-and-coming girl group XG — composed of members Harvey, Cocona, Jurin, Hinata, Chisa, Juria, and Maya — released a banger track titled "Left Right," which features a unique sound that's rarely being used in the K-pop industry as it leans toward the R&B genre instead of pop.
6. "Back to the City" by Kep1er
"Back to the City" will have listeners reminiscing their favorite summer memories with its nostalgia-themed sound and catchy beat that perfectly suits the season. Released in April, it's part of Kep1er's fourth mini album "Lovestruck!"
7. "Like Crazy" by Jimin
"Like Crazy" is a must-add to your summer playlist. Jimin's soothing vocals atop an upbeat party track will definitely get you excited for the summer season.
8. "Queencard" by (G)I-dle
(G)I-dle just dropped "Queencard" two weeks ago, and it's already one of the best summer tracks for this season, crossing a jaw-dropping 93 million views on YouTube. It highlights the bolder side of members So-yeon, Minnie, Mi-yeon, Shu Hua, and Yuqi, who aren't afraid to flaunt their "queen" energy and own definition of beauty, far from the stereotypes of the K-pop industry.
9. "Cupid" by Fifty Fifty
"Cupid" has been dominating music charts over the past months, entering the Billboard Hot 100 and topping the Billboard Global Excl. U.S. chart. Released by rookie group Fifty Fifty, the song went viral on TikTok, with thousands of users posting videos of them dancing to its catchy tune. The track tells the story of a person yearning for love but later realizing that it's "dumb" anyway.
10. "TFW (That Feeling When)" by Enhypen
Enhypen is one of the most versatile groups in the K-pop industry. Not only can they pull off hard-hitting choreography, but they can also make fans fall in love with their soothing vocals in "TFW (That Feeling When)." Its more relaxing tune makes it a great track to listen to while hanging out on the beach or by the pool.
11. "Tinnitus" by Tomorrow x Together (TXT)
"Tinnitus" has a more distinct sound compared to TXT's other tracks as it is an Afro pop genre song. The group has yet to release an official music video for the track, but fans hope that they release one in time for the summer.
12. "Spicy" by Aespa
With 79 million views on YouTube, "Spicy" falls under one of the most successful comebacks of this summer season. A departure from Aespa's usual virtual reality concept, this track features members Karina, Winter, Giselle, and NingNing dancing the summer heat away with their "spicy" moves.
13. "돌아버리겠다 (But I Like You)" by Boynextdoor
Boynextdoor has yet to make its official debut, but the band's song "돌아버리겠다 (But I Like You)" was released in time for the summer season. Instead of the usual pop genre, the track has a more punk rock sound and features a refreshing concept that definitely gives off boy-next-door vibes.
Boynextdoor — consisting of Sungho, Woonhak, Riu, Taesan, Leehan and Jaehyun — is slated to debut Tuesday under KOZ Entertainment, an independent entertainment agency under Hybe.
14. "Super" by Seventeen
Seventeen has shown what's like to make an explosive comeback in the summer with their newly released track "Super," which was featured on their 10th mini album "FML." The dance choreography for the track has since trended all over TikTok and has been performed by other K-pop idols such as BTS' Jimin, Lee Chaeyeon, Enhypen's Ni-Ki and Jay, and many more.
15. "Unforgiven" by Le Sserafim
Released in March, "Unforgiven" has a more bada-s and unbothered vibe than many summer songs, which is perfect for those who just want to dance without much care in the world. This track would be good for summer parties.
16. "Hot Summer" by Boys Planet
"Hot Summer" may not be a track released by an official K-pop group, but it trended on social media when it was first performed by then-"Boys Planet" trainees Sung Han Bin, Yoon Jong Woo, Kim Ji Woong, Keita, Kim Tae Rae, Lee Jeong Hyeon, Ricky, Kim Gyu Vin, and Han Yu Jin. The song gives a hot and sexy vibe that screams summer.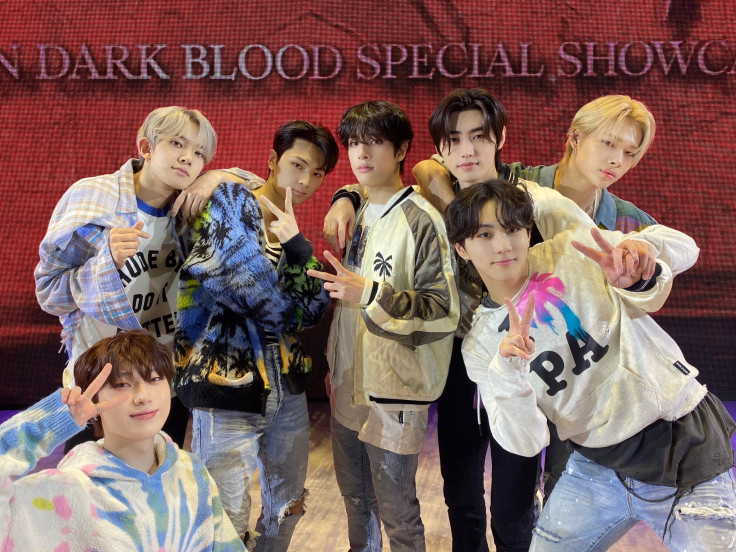 © Copyright IBTimes 2023. All rights reserved.