Fan Uncovers Complete KCON LA 2023 Lineup: Here Are All The Possible K-Pop Idols Performing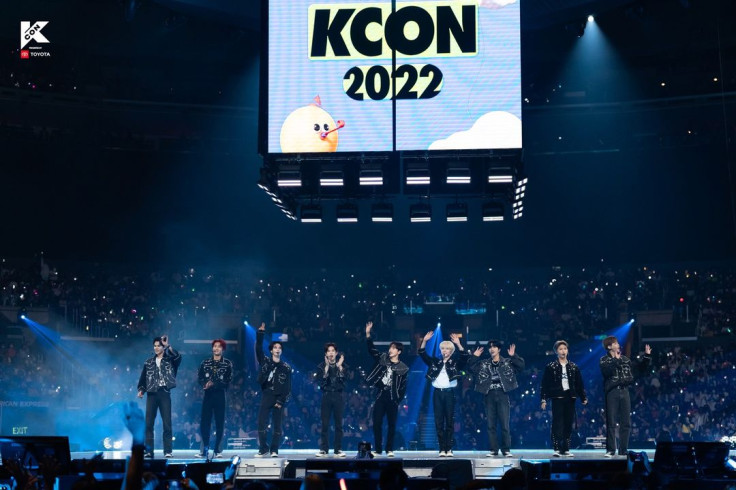 KEY POINTS
KCON announced that it will be heading to Los Angeles this summer
A fan guessed that Shinee's Taemin, Monsta X's Shownu and Hyungwon, NCT's Taeyong, (G)-Idle and more will perform
KCON L.A. will be held from Aug. 18 to 20 at the Crypto.com Arena and LA Convention Center
A fan may have uncovered the complete list of K-pop stars who will be performing at this year's KCON L.A.
Earlier this month, KCON announced that the annual music festival will be held at the Crypto.com Arena and Los Angeles Convention Center from Aug. 18 to 20. There, fans can get the chance to interact with their favorite K-pop idols and watch them perform live.
Though they have yet to unveil the full-artist lineup, the organizers took to Twitter Thursday to challenge K-pop enthusiasts to guess which stars will appear at KCON L.A. 2023, posting a crossword puzzle with all the possible hints.
One eagle-eyed fan with the Twitter handle @ineffabelle_eth was able to immediately uncover all the artists in the crossword puzzle, making a total of 22 guesses.
The user's list included second- to fourth-generation artists, such as Shinee's Taemin, Monsta X's Shownu and Hyungwon, NCT's Taeyong, (G)-Idle, Ateez, Everglow, The Boyz, Fifty Fifty, Zerobaseone, Cravity, IVE, Xikers, Nmixx, Lapillus, XG, WayV, Kep1er, INI, JO1, and Itzy.
The Twitter user included B.I. on their list. They also highlighted Stray Kids on the crossword puzzle.
KCON recently concluded its Japan festival, which was held from May 12 to 14 at the Makuhari Messe in Chiba, Japan.
Most of the artists the user guessed for KCON L.A. 2023 had performed at the Japan event, including INI, Zerobaseone, The Boyz, Ateez, JO1, XG, Itzy, Kep1er and Xikers.
Ticket selling for the upcoming festival will be announced at a later date. Based on the ticket price list for last year's KCON L.A., convention tickets could be around $45, while concert tickets could cost upwards of $90.
However, prices may increase for this year's KCON L.A. if there are more artists in the lineup than 2022's 14.
Last year, artist engagement packs ranged from $30 to $120. The most expensive pack was $120 for all-day access to the convention's red carpet.
As for the concert tickets, the lowest price for a combo ticket, which would allow fans to attend two nights of shows, was $170.
But for a more premium experience, the organizers sold a prestige package priced at $1,900, which included a private meet and greet, premium artist engagement packages such as hi-touch and red carpet access, and exclusive KCON merchandise, among others.
The three-day event may still be months away, but it's best that fans prepare their wallets before tickets go on sale.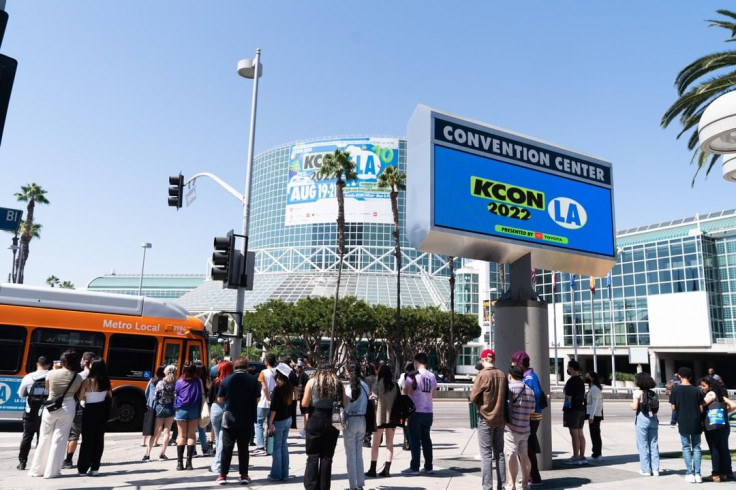 © Copyright IBTimes 2023. All rights reserved.