'Fifty Shades Darker' Spoilers: Jamie Dornan Reveals The Sex Toy That Didn't Always Work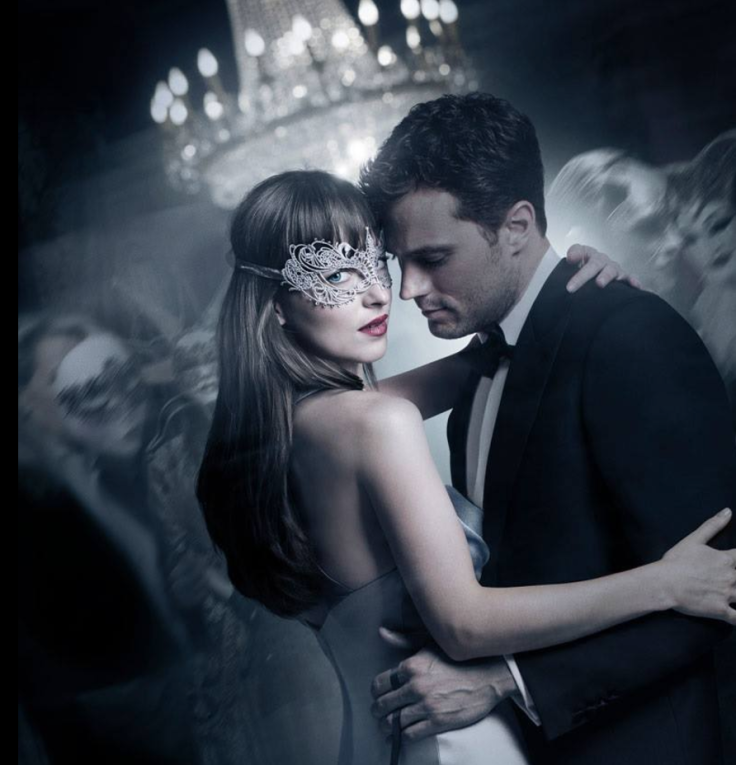 It's no secret that "Fifty Shades Darker" is going to feature a lot of sex.
Lead stars Jamie Dornan and Dakota Johnson even made use of a lot of sex toys for certain sex scenes, but Dornan told PEOPLE that these don't always "perform" satisfactorily.
"The spreader bar, they made that," he said about a memorable device referenced in the books that Christian Grey used. "They were actually really struggling to get their hands on that."
The said the sex toy was created by author E.L. James, so it doesn't really exist. So the prop department had to work double time to make it for the film.
"It didn't work a couple of times and held us back a little bit," Dornan laughingly said. "It didn't quite achieve what we wanted it to achieve, but when it mattered it worked, so it was all good."
Dornan also discussed the movie's use of sex toys when he appeared on the "Ellen Show."
"Funny thing is, pretty much everything you find in the Red Room you've used a version of, but not for the same effect. Like, maybe it's used around a horse, or something," he said.
Dornan also talked about his relationship with his co-star. There has been a lot of speculation that they're seeing each other in real life because they simply sizzle on the screen, but the actor is happily married to wife Amelia Warner.
What Dornan has with Johnson, he told Entertainment Tonight, is a very special friendship.
"Now over the years, we've become very close," Dornan said. "That helps. We need to be sort of partners going into some of those scenes, and we need to have each other's back and love and respect each other the way we do. We both count ourselves very lucky that we get along so well."
"Fifty Shades Darker" will make its way to cinemas on Feb. 10.
© Copyright IBTimes 2023. All rights reserved.