Watch Every 'Fifty Shades Darker' Movie Scene That's Been Released So Far [VIDEO]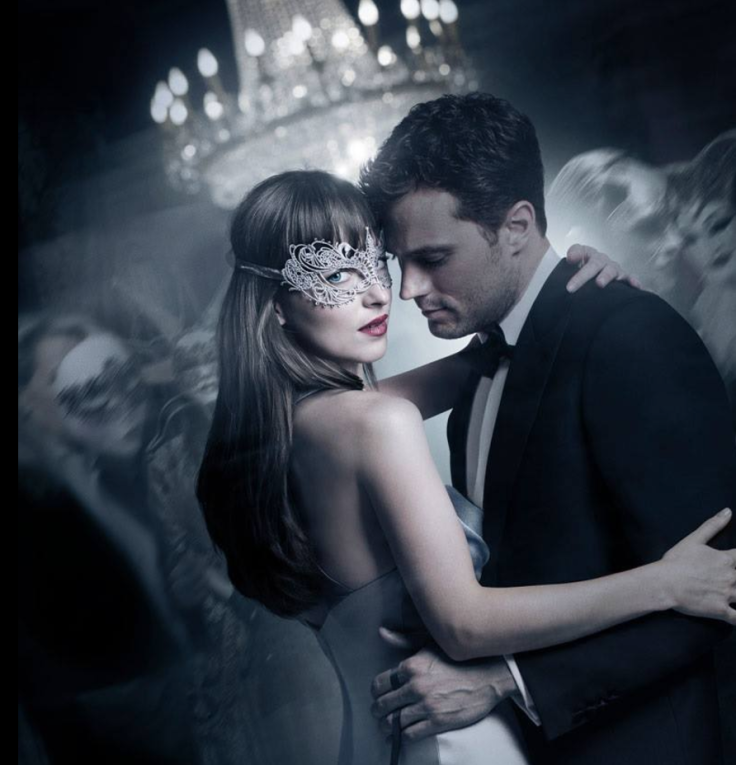 "Fifty Shades Darker" hasn't premiered in theaters but that doesn't mean fans of E.L. James' erotic book series can't get a sneak peek of what's to come for Ana Steele and Christian Grey on the big screen.
Leading up to the sequel's debut Friday, Universal Pictures has been teasing fans with several scenes from the highly anticipated film. Check out all of the available clips from "Fifty Shades Darker" below.
Charity Ball
While attending a masquerade charity function with Christian (Jamie Dornan) and his family, Ana (Dakota Johnson) decides to use the money gifted to her by her boyfriend to make a donation. After paying $24k for a weekend at a ski lodge Christian says, "I don't know whether to worship at your feet or spank you."
Back Together
After breaking up at the end of 2015's "Fifty Shades of Grey," Christian meets with Ana to discuss getting back together. He tells her he's willing to negotiate the terms of their relationship, saying there will no longer be any sexual punishments in favor of having a vanilla relationship. "No rules, no punishments and no more secrets," Ana makes him promise.
Leila vs. Ana
After feeling she's being followed, Ana comes face-to-face with Christian's former submissive Leila (Bella Heathcote) in this scene. When Ana asks if she wants to see Christian, Leila tells her she's actually there to see her and pulls out a gun. After Ana tells her that Christian still cares about her, Leila shoots a gun and the scene ends.
Date Night
After agreeing to move in with him, Christian asks Ana to remove her underwear while they are dining at a restaurant. When she does as requested, he quickly asks for the check and they leave. In the elevator Christian begins to seduce Ana, despite there being other passengers onboard.
Meet The Boss
Ana is a working woman in "Darker" and her new boss appears to seriously irk Christian. In this scene, Christian meets Jack Hyde (Eric Johnson). "I'm the boyfriend," Christian introduces himself to which Jack replies with a smile, "I'm the boss." Readers of James' book will be able to remember Jack doesn't have the best intentions with Ana, though that isn't clear in this clip.
If those scenes are not enough, consider checking out some behind-the-scenes featurettes and B-Roll footage.
"Fifty Shades Darker" hits theaters Friday, Feb. 10. The final film in the franchise, "Fifty Shades Freed," arrives in February 2018.
© Copyright IBTimes 2023. All rights reserved.