FiiO FH7S IEM Earphone Hands-on Review: Fun Never Sounded so Good
NOTE: This article is a contribution and do not necessarily represent the views of IBTimes.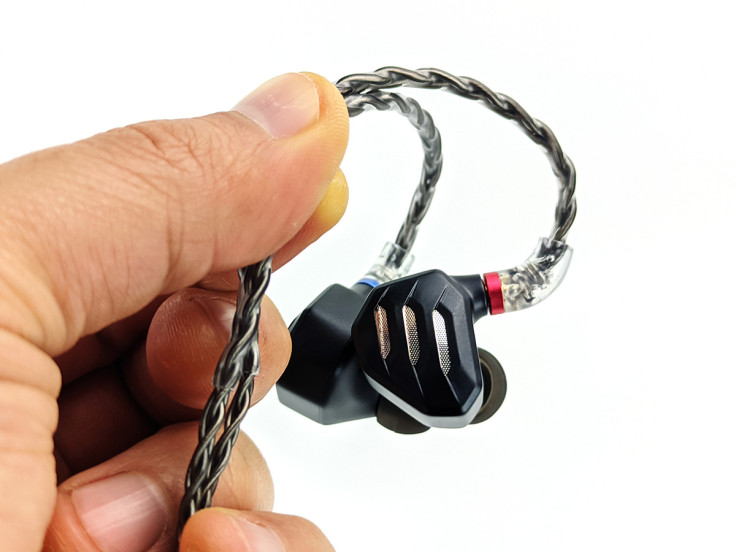 While most earphones and headphones are divided into two main categories: open and closed back, FiiO's IEM has opened up (pun intended) a new category - semi-open back earphones. It's meant to keep the strengths of both designs, while at the same time minimizing the weakness of each design. FiiO's semi-open design started with the FD5, and after our hands-on review, I would say they have achieved their objective.
After several other earphone designs, including the notable flagship IEM FH9, the FH7S is now the first IEM that FiiO deploys its second generation semi-open design. How will the sub-flagship IEM that implements a 2.0 technology stand? Let's dive in to find out.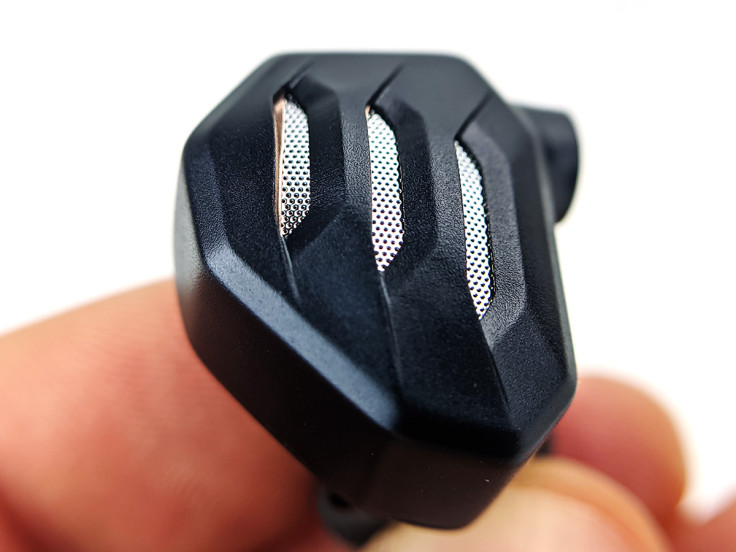 Maturing Design
At first glance, the FH7S has obvious similarities with the FH5S, especially the triple metallic grills that's on its faceplate. However, the FH7S also shows its own colors by having a more angled polygonic design rather than the traditional, rounded lobe design of the FH5S.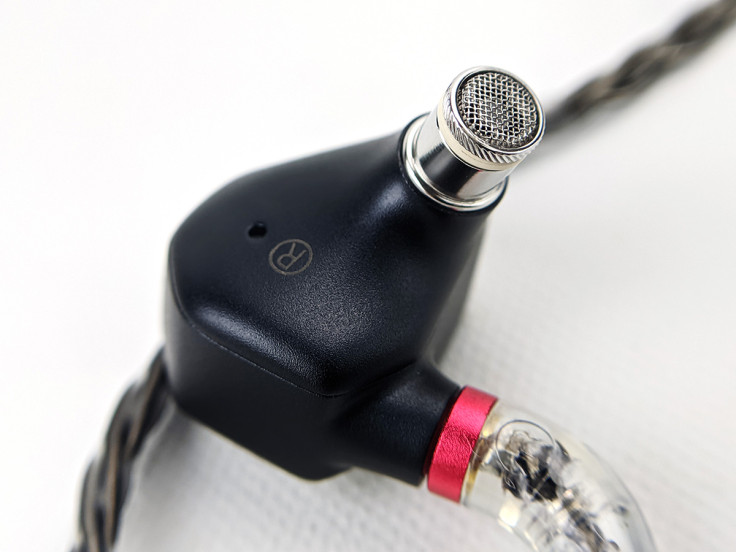 The body construction also differs between the two semi-open IEMs, whereas the FH5S has its parting line where traditional faceplate on IEMs would part, the FH7S like the FH9 has its parting line much closer to the sound nozzle, creating a more unibody look.
The design of the FH7S is much more lowkey when compared to the first semi-open hybrid IEM: gone are the loud gold lining and grills, replaced by a tasteful silver. If you look closely however, the FiiO design team left a sliver of gold in the vents, which produces a greater sense of depth aesthetically. This kind of small detail is what separates the good from the truly great designs.
Semi-Audiophile Sound?
By definition, audiophile means people who pursue sound reproduction that has the least distortion, but I'm not sure if that was what FiiO was aiming for with the FH7S.
Sure the soundstage of the semi-open back earphones are great, with a wide holographic imaging. The FH7S has good instrumental separation as well. FiiO is no stranger to effectively utilizing its multi-driver array: a 13.6mm DLC dynamic driver in conjunction with the four Knowles balance armatures to create a multi-layered sound.
So what's the contention on its audiophile classification? I've concluded that the FH7S is almost too fun to listen to for it to be called audiophile. Instead of keeping its sound controlled, with a flat frequency response, you get a significant boost in the low-end, where the large dynamic driver is put to good use. The mids and highs are exciting while not at all fatiguing to listen to. If you listen to these headphones for an extended period of time, other headphones will start to sound too flat - you've been warned.
I am especially impressed with how well FiiO was able to tune the Balanced Armatures to blend with the Dynamic Driver. I've heard of other hybrid earphones that suffer from the two sound characteristics sounding at odds against one another, but the FH7S is one of the best tuned hybrids I've heard - a testament of all the innovation and development that FiiO is putting into their earphones.
Best Music Pairings
Due to its tuning, the FH7S is best suited for specific types of music. When you consider the powerful bass, clarity and speed in its mids and highs, synth-based music like pop, hip-hop, electronic and R&B will really show its flair.
Rock and metal also sounds great on the FH7S, as the wide soundstage gives excellent instrument placement - freeing you from a muddled, distorted mess. The mid-highs and highs are also tuned in a way that you can really hear the 'crunch' in the electronic guitar, while the cymbals are sizzling on top of it nicely.
Forgiving even for Bad Recordings
If you consider yourself an audiophile, then you will know what I mean when I say that the downside to top-tier gear is how unforgiving they are to bad recordings. As much as I love good quality productions, there are my guilty pleasures in some badly produced albums too. The tuning of the FiiO FH7S is in such a way that it's very forgiving when it comes to low quality sound files. That favorite song in MP3 format at 128 kbps that you've had since high school? You'll be able to enjoy them on these earphones.
Even More Jam-packed Accessories
If you have ever owned a FiiO earphone, you will know their reputation for really packing in everything that you could possibly need to set up the earphones perfectly. With the FH7S, FiiO is aiming to impress even more, with a new plastic case to hold 12 sets of different tips, plus another two packs of extra tips, which even includes a pack of SpinFit tips - which are a crowd favorite at the moment among universal IEM users.
Furthermore, you'll get the usual suspects of a carrying case, cable removal tool, magnetic cable clip, cleaning brush and interchangeable sound filters. It does seem like FiiO is steering away from the 2.5mm balanced tips, as it is no longer included and FH7S comes with the 3.5mm unbalanced jack and a 4.4mm balanced jack as part of its interchangeable tip system.
Final Verdict
As the IEM legendary inventor Jerry Harvey said at a Google Conference: "I wouldn't tune anything flat, I think flat is boring." not even high-end IEMs need to be so-called 'accurate' and neutral. The FiiO FH7S is a prime example of a set of earphones that went for an exciting sound signature and is a joy to listen to.
Not all music sounds best 'flat', and you won't always have top-notch music files. The FH7S is tuned in a way that you can enjoy the music either way. So if you're not overly uptight about needing all music to sound neutral and undistorted, but are after a good time with an energetic and fun representation of your music, we recommend the FiiO FH7S as an earphone that you should check out.
Sam is a production engineer turned tech writer who specializes in seeking out gadgets that enhances productivity while still looking sharp. This is a contribution to an ongoing IBTimes review series on gadgets for Business Travelers.
© Copyright IBTimes 2023. All rights reserved.