FiiO K9 Pro AKM Desktop DAC and Amplifier Hands-on Review: Highly Collectable Amp with Surprising Performance
This article uses affiliate links, which means if you purchase products through these links, we may earn a commission. Click here to see our
T&C
. For licensing please click
here
.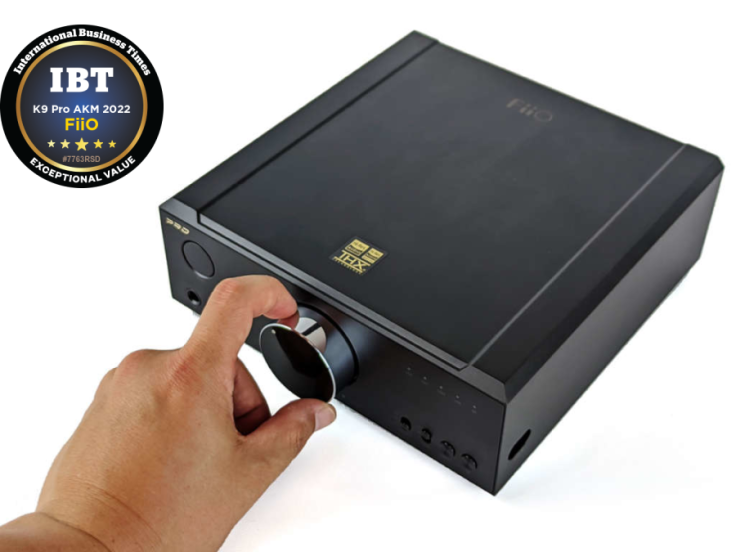 Audiophiles love to get gear that only takes care of a single function, basking in the glory of stacked interconnected units that form their dream sound. But FiiO is obviously taking a different approach from the classic stack, responding with its two TOTL music source units: the M17 DAP and the K9 Pro Desktop DAC/Amp.
After reviewing the M17, which was designed with the purpose of being the 'one mobile device that does it all', we have the pleasure of now looking closely at the K9 Pro, which can be seen as a desktop device that does it all. Can it really redefine the classic audiophile's idea of 'the bigger the stack, the better the sound'? Let's dive in to find out.
FiiO's Consistent Flagship Design Language
Ever since the M11 Plus DAPs, until the M17, FiiO designed their products with polygonal metal cases that have aggressive 45-degree chamfers. So when I saw the K9 Pro for the first time, its chamfers felt like seeing an old friend, and it's an obvious addition to the FiiO family of high fidelity sound source devices.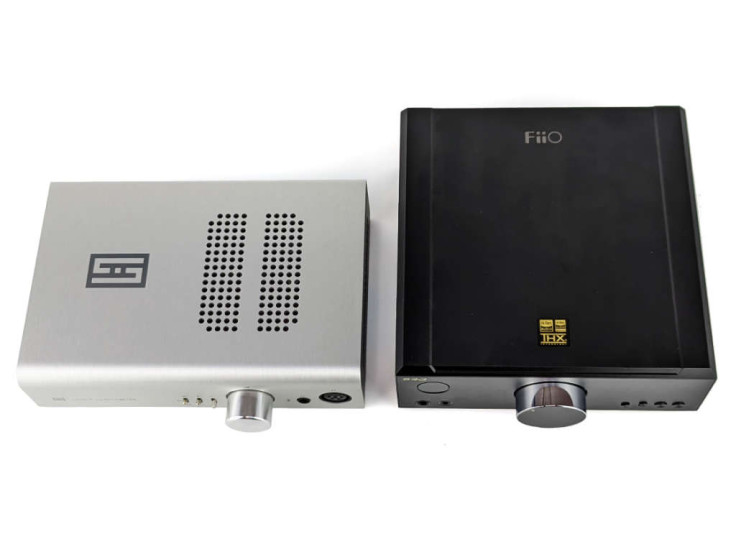 The entire K9 Pro feels incredibly solid and feels like it's machined out of a solid block of aluminum. The anodized matte black finish is cool and smooth to the touch, and at roughly 6 lbs, 7" x 7" x 3", the K9 Pro is around the size and weight of a mini-PC. Compared to the Schiit Jotunheim 2, it's taller, deeper, and narrower. It's not small, but encompassed in the K9 Pro, there are various inputs and outputs, including a Bluetooth receiver. In the traditional audiophile way, you're probably looking at some 3 to 4 layer stack to achieve such functionalities. So all-in-all, the aesthetics is an elegant addition to any desktop, while letting people know that you're serious about your music.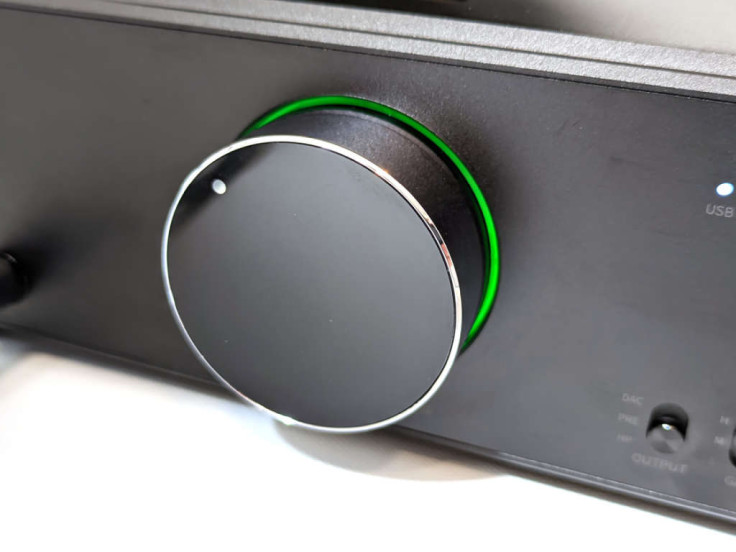 The centerpiece of any DAC/Amplifier is an oversized volume dial, and the K9 Pro went for a stainless steel volume knob that's coated with a PVD mirror finish. Around the 45 mm knob FiiO has added a RGB LED lighting that can either be cycling through colors, used as a music resolution indicator, or turned off altogether from the FiiO Mobile App.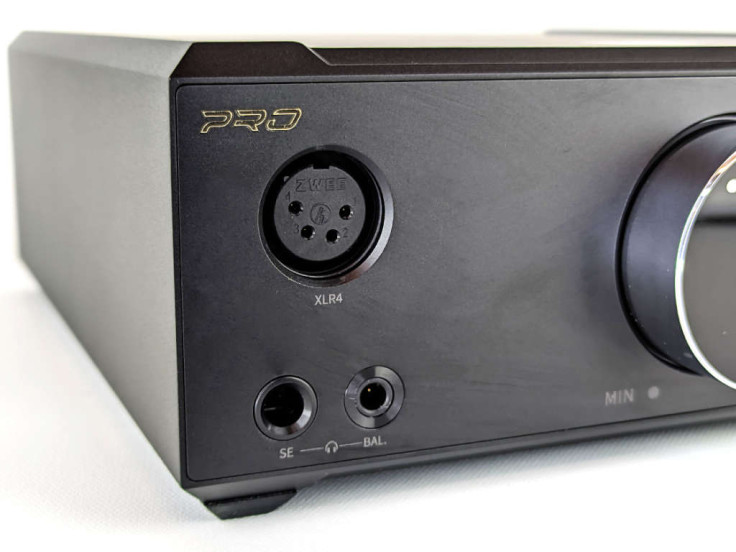 Extensive I/O Port Section
Coming back to the K9 Pro I/O ports, in typical FiiO fashion, they have been made for devices that have high performance as well as high versatility.
First and foremost, is of course it's headphone outputs. Most headphone amplifiers maxes out at two output ports, whereas the K9 Pro provides three outputs: a standard 1/4", balanced XLR 4, and a balanced 4.4 mm output. The latter port is common among Chi-fi headphone amps, but uncommon among most other amps. It has only recently started to catch on with legacy companies like Sennheiser's HDV 820.
Why is the inclusion of the 4.4 mm output significant? Because, with its clean, low noise floor output, it completely opens up the realm of IEMs and other sensitive earphones. With these three ports, the K9 Pro covers the full spectrum of headphones and earphones, from high-impedance cans, all the way up to delicate balanced armatures in CIEMs, and both balanced and unbalanced cables - without the use of special adaptors or cables. This makes the K9 Pro the most versatile amp to have, and I hope this will become the future trend for headphone amps.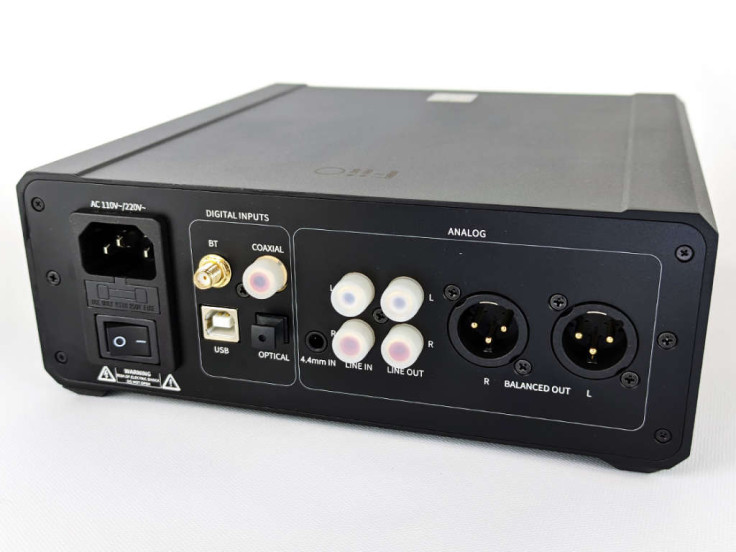 Secondary to its primary function as a headphone amp, on the rear of the K9 Pro there is a range of input and output options. The digital inputs include USB-B, Bluetooth with antenna, Coaxial and Optical port. There is also an added side USB-C input that allows for easy connection for mobile devices or computers with a USB-C or Thunderbolt output.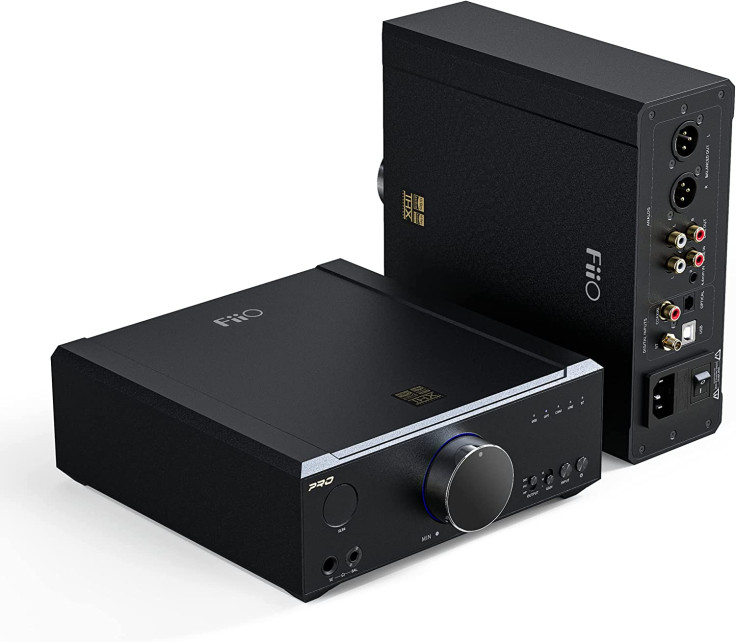 Collector's Item: The AK4499EQ DAC Chip
Up to the time of the writing of this article, though the AKM Semiconductor have resumed reproduction as they start to ship samples of new products, with mass production planned for Q3 2022, the AKM DAC chips along with others will still run in scarcity. That is especially true when it comes to the AK4499EQ DAC chip that is used in the K9 Pro, making it a collector's item.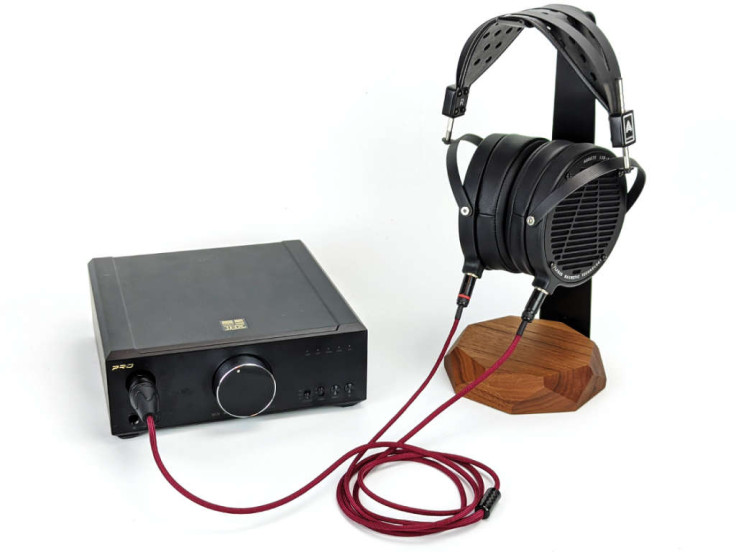 Optimal for Headphones
How does the rare chip equipped DAC/Amp perform in actuality? It's one thing to quote numbers through lab tests, but quite another to listen to it in person. To experience its sound, one also needs to pair it up with different headphones, which then offers a different result.
I tested the K9 Pro with a variety of earphones, including the Audeze LCD-2C with and without a balanced cable, Sennheiser HD 660S, UE LIVE CSX, UE 11 CSX, Sennheiser IE 900, beyerdynamics DT 900 Pro X and even an old pair of Koss KSC75. Conclusively I found that the results varied, and it's crucial to find the best pairing to get the best experience.
Overall, I found that the FiiO DAPs like the M11 Plus or M17 still provided a better listening experience for IEMs. Even though the K9 Pro has a low noise-floor and has no noticeable distortion on earphones, the staging and sparkle in its sound is still better on the M11 plus and M17. That said, when the K9 Pro is matched with the right headphone, I found it to be one of the best sounding setups I've heard in all my time as an audiophile.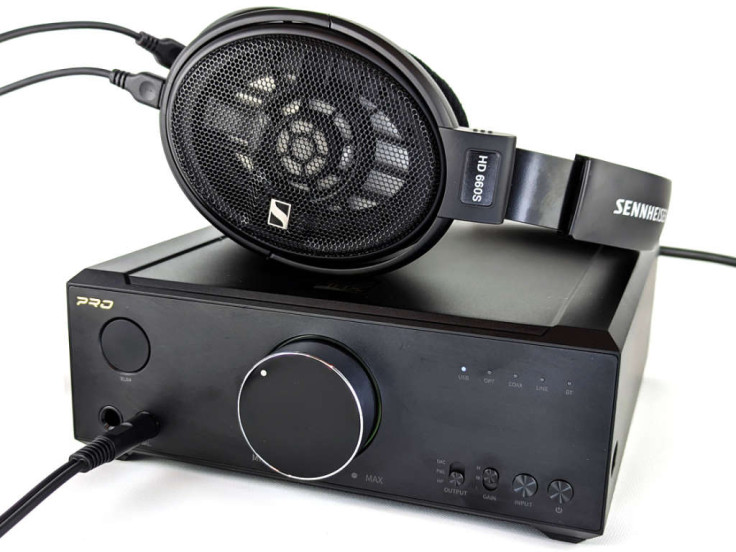 Best Pairing Sound
For anyone who has read my review on the Sennheiser HD 660S this would not come as a surprise, but I believe I've struck gold when it comes to headphone DAC/Amp pairing. When using the included 4.4mm balanced cable that comes with the HD 660S and with the K9 Pro, something amazing happens, and I've had times when I did double takes because it's hard to believe how good the resulting sound is.
The soundstage is the best that I have heard, the open-back HD 660S driven by the K9 Pro sound is immersive and transparent, and the staging as well as instrument separation takes on a new depth. Each instrument is presented so clearly that I am able to hear the nuance in each note, which is then layered on other instruments. Because of this, I found myself not needing or wanting to put any sort of equalization, since every part of the music could already be heard distinctly.
Even though I have used setups that's well over $5,000 in price, namely the Focal Stellia with the Arche DAC/Amp, which produced an amazingly realistic and dynamic sound, this setup, being nowhere near that price, is producing a comparable result in staging and realism.
The set up isn't without its limitations, though. It shines the most when it comes to acoustic set ups like live bands, jazz, orchestral music. But for music that makes less use of soundstaging, like electronic and hip-hop music, its strength is less obvious. I would say this setup is also less suited for those who like to EQ their music, as its natural sound becomes out of balance when tweaked.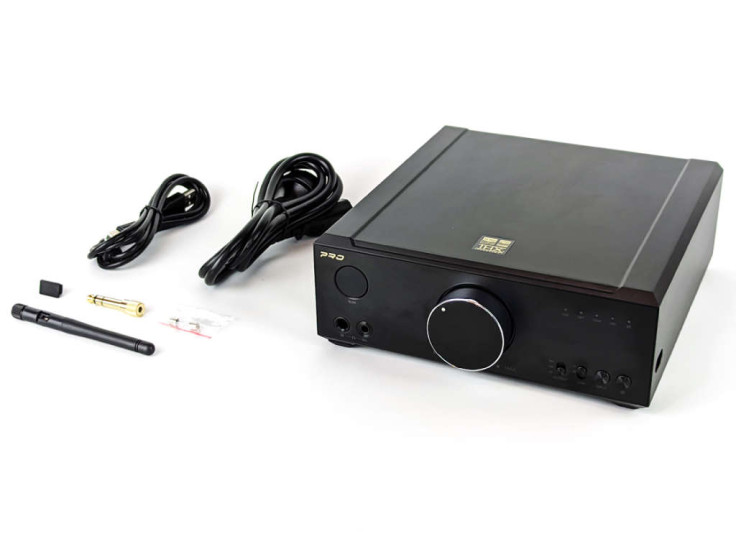 Final Verdict
Though a veteran at high-end portable DAPs, the K9 Pro is FiiO's first stab at high-end desktop DAC/Amp. The premium all aluminum alloy build and stainless steel volume knob have made it a joy to look at in the workspace. It's plethora of I/O ports ensures that it can be the one device that you depend on for most, if not all your listening needs.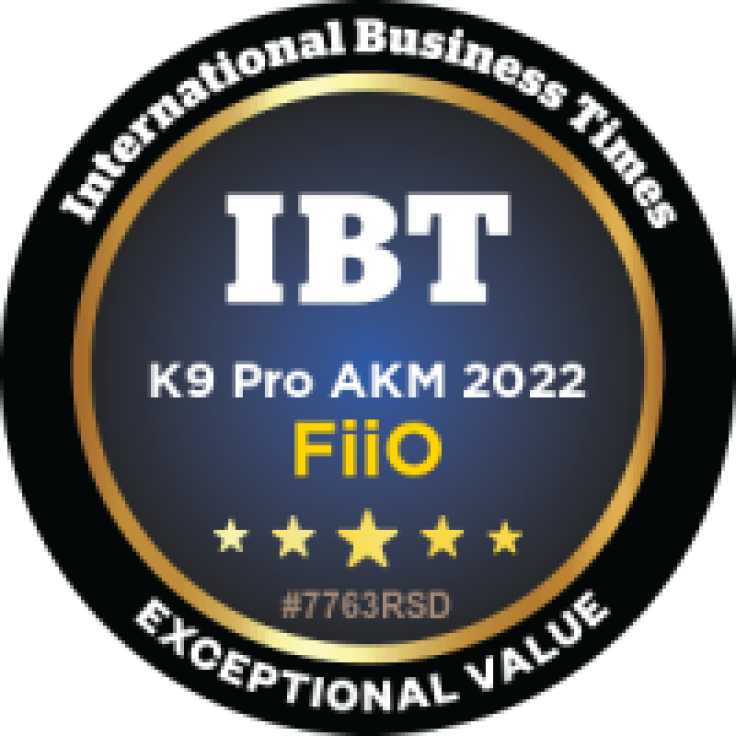 Equipped with the top-of-the-line AK4499EQ DAC chip, when paired with the right kind of headphone, the K9 Pro proves to provide one of the best, if not the best listening experience. And for that, FiiO has struck gold by producing another product that is affordable, yet matches its more expensive competition in performance. For that, we're awarding the FiiO K9 Pro the IBTimes Exceptional Value badge.
David is a tech enthusiast/writer who is often on the move, but since the pandemic is on a mission to explore gadgets to improve his 'home work'. This is a contribution to an ongoing IBTimes review series on gadgets for Home Productivity.
© Copyright IBTimes 2023. All rights reserved.
FOLLOW MORE IBT NEWS ON THE BELOW CHANNELS