Filipino Women Spend Most Time Watching Porn On Pornhub, Global Data Shows
KEY POINTS
The Philippines was the only country that had more female visitors than males
The most viewed porn category in the Philippines was "Japanese"
Trending searches in the Philippines included "threesome pinay" and "Rule 34"
Women from the Philippines topped the list of most times spent on the adult pornographic website Pornhub, the platform's year-end report revealed.
In the adult entertainment platform's 8th Year-In Review published last week, the Philippines was the No.1 country in the list of time spent per visit, averaging at 11 minutes and 31 seconds. The Philippines was also the only country that had more female visitors than males, with women accounting for 52% of visitors from the Southeast Asian country.
In terms of age, 37% of Filipino viewers were between the ages of 18 and 24, 29% were in the 25 to 34 age group, 15% were between 35 to 44-years-old and 9% were people ages 45 to 54.
The most viewed porn category for Philippine viewers was "Japanese," with "pinay" being the most searched term in the country. "Japanese" continues to be the most viewed category worldwide.
"The most searched term in the Philippines continues to be 'pinay', while several other terms appeared in the top 10 for the first time including 'korean' (+9), 'asian' (+23) and 'anime' (+12)," Pornhub said in the report.
Trending searches in the Philippines also included the terms "threesome pinay," "hentai anime" and "Rule 34." The latter term is an imaginary internet law stating that any conceivable subject has pornographic or sexually related material, according to the Urban Dictionary.
Compared to visitors from other countries, Filipinos are also 286% more likely to watch adult films under the Hentai category, 134% more into romantic videos and 111% more to view cartoon pornographic materials.
Following the Philippines on the list of the most time spent on the website was Japan, with 10 minutes and three seconds; France, with 10 minutes and two seconds; the Netherlands, nine minutes and 59 seconds; and Ukraine, nine minutes and 53 seconds.
The year-in report comes nearly six months after three dozen women sued Pornhub and its parent company, MindGeek for allegedly profiting off of content depicting rape, child pornography, sex trafficking and non-consensual sexual activity. The lawsuits also claimed that the site allowed users to post any type of pornographic videos, as first reported by The Washington Post.
Pornhub has since deleted user-uploaded videos and enhanced its features to only allow verified users to publish content.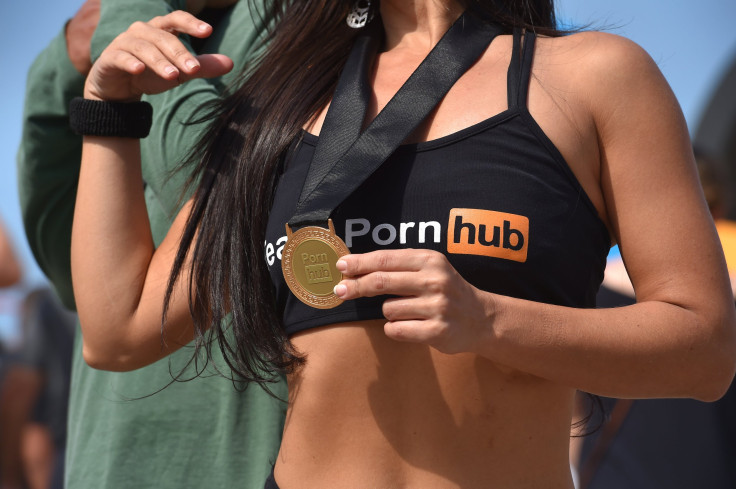 © Copyright IBTimes 2022. All rights reserved.
FOLLOW MORE IBT NEWS ON THE BELOW CHANNELS