Fired Burger King Worker Robs McDonald's, Quiana Evans Sentenced To 10 Years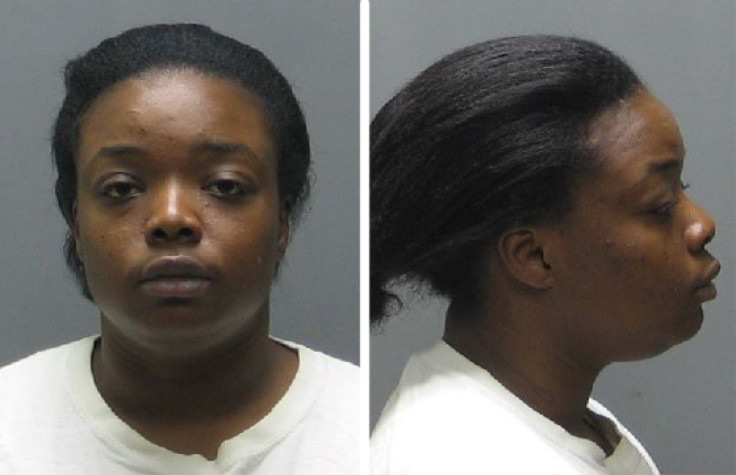 A former Burger King employee who robbed a McDonald's last year after she was let go from the rival fast food chain was sentenced to 10 years and 10 months in prison on Wednesday.
Quiana S. Evans, 30, of Rochester, Minn. with an extensive history of past crimes, pleaded guilty to committing the armed robbery during the early morning hours of Jun. 15, 2011.
Along with her accomplice, Christian A. Alexander, Evans stole roughly $1,850 from the fast food chain in addition to other personal possessions. According to a press release by the U.S. Attorney's office in October, Evans admitted that Alexander had been armed with a Colt .45-caliber pistol when they entered the building, and that the gun had gone off in the presence of McDonald's employees. After carrying out the robbery, the partners-in-crime reportedly forced the employees into the restaurant's walk-in cooler, where they restrained them and left.
Alexander was eventually arrested later in October, after he robbed another McDonald's; a crucial fact which Evans' attorney, Peter Wold, used to cut down her prison sentence. In his argument, Wold described Evans as "desperate" for money at the time, explaining that she had just lost her Burger King position and had been evicted from her home, the Star Tribune of Minneapolis reported.
It was then that Alexander allegedly "flashed her a wad of money" and told her about his history of robbery. Wold acknowledged that his client had a history of dealing drugs, in addition to other felonies including two aggravated-battery convictions when she was a teenager, conceding that she was "not innocent as a lamb." But he also painted her past crimes as "small time," compared to Alexander's.
The government on the other hand argued that given Evans' prior crimes, she deserved a sentence of more than 16 years.
© Copyright IBTimes 2023. All rights reserved.