Fitbit Versa Vs. Apple Watch Series 3: Comparison Of Specs, Features
Fitbit has unveiled a new smartwatch in hopes of giving Apple's Watch Series 3 a run for its money. The new Versa wearable costs $199 and this is already an edge over the $329 (and up) OS-running smartwatch from the Cupertino giant. But is the new device capable of holding a candle to Apple's wearable when pricing is not considered? Let's find out.
Fitbit Versa is the San Francisco-based company's second true smartwatch (the first one was last year's Ionic), a clear sign that Fitbit is serious in competing with Apple in the mainstream market of smartwatches this time around. Appearance-wise, Fitbit Versa looks a lot like an Apple Watch, but only smaller, according to Business Insider.
Fitbit got rid of last year's angular-hexagonal design for a "squircle" form, which is the trend among wearables these days. The smaller size of the Versa is also a strategic move because the watch is mainly intended for female consumers. On the contrary, the Apple Watch Series 3 blatantly targets both sexes by offering two size options and various bands that cater to all sizes of wrists. Fitbit also offers plenty of bands for the Versa smartwatch, but then again Apple has more to offer in this department, thanks to its partnerships with fashion companies.
Compared to the Ionic, Versa is the less fitness-focused watch. However, Fitbit still included plenty of fitness-tracking capabilities when it developed the latter. It's capable of on-watch workouts, heart-rate monitoring and even providing personalized fitness tips. It is also capable of answering texts, downloading apps and storing music. And as mentioned earlier, Fitbit is targeting women with its new Versa smartwatch, so the company is rolling out new features dedicated to women's health in the near future.
Contrariwise, Apple has been equipping its smartwatches with standalone GPS to ensure that they get accurate maps of the wearer's runs. The Apple Watch also tracks swimming and records lap times. The Apple Watch Series 3 also continues what its predecessors started and offers even more when it comes to tracking all kinds of workouts and fitness activities. Hence, the device is obviously intended for anyone who has a very active lifestyle and is very particular with keeping track of their progress, as per The Verge.
Fitbit Versa also has support for Fitbit's contactless payments system, called Fitbit Pay. Sadly, only the special-edition version has an NFC chip, so other variants won't have access to Fitbit Pay. Fitbit says Versa can last up to four days on a single charge, can store more than 300 songs, has Bluetooth connectivity and is designed to be waterproof up to 50 meters.
On the other hand, Series 3 has Apple Pay, which is one of the best features of Apple's smartwatch series. All Apple Watch devices have this feature that is mirrored from an iPhone. It makes payment transactions easier and faster because it replaces the physical use of credit and debit cards.
Unfortunately, Apple says Series 3 only lasts for up to 18 hours on a single charge, but this understandable considering that the device has GPS and LTE functionality. This is also a big improvement compared to earlier Watch Series versions due mostly to the bigger battery and more efficient processor. The LTE version has 16GB of storage space, while the non-LTE model has 8GB. Either way that's a lot of space to store songs. It also has Bluetooth connectivity and is resistant to water for up to 50 meters, according to Trusted Reviews.
When paired up with an Android phone, Fitbit Versa provides wearers with the option to send quick, preloaded replies to text messages. Fitbit's newest smartwatch also has support for numerous apps including E-Trade, Starbucks, United Airlines, Flipboard, Hue Lights, Nest, Strava, Surfline, Weather and Yelp. Plus, it packs a number of customizable watch faces.
Fitbit Versa runs on a simplified and intuitive operating system called OS 2.0. Versa has many other features like the sleep stage tracker and SpO2 sensor, but Fitbit is taking pride in the new women-focused health tools that it came up with for the new smartwatch. Female consumers can use Versa to keep track of their menstrual cycles and correlate menstrual data with other health data. They can also access educational content about their health, wellness and family planning and even reach out to support groups using Versa.
Meanwhile, the Apple Watch is already an established series in the market. It already comes with a lot of features that other smartwatch manufacturers are just bringing to their devices. With Series 3, Apple exerted extra effort in fine-tuning the user experience by tweaking the watchOS interface, enhancing standard features and supporting more third-party apps. The presence of Siri also makes the smartwatch a reliable controller for other smart home devices.
The non-LTE model of the Apple Watch Series 3 is the perfect companion for an iPhone. But for consumers who want to leave their iPhones at home every once in a while to engage in physical activities, the LTE version is the perfect choice. The inclusion of LTE makes it possible for the smartwatch to stand alone, yet still remain connected. Having said all these, the new Fitbit Versa is the better option when one is not so keen on accessing a plethora of apps or having LTE connectivity. But the Apple Watch Series 3 is still the better pick when all things are considered (except pricing).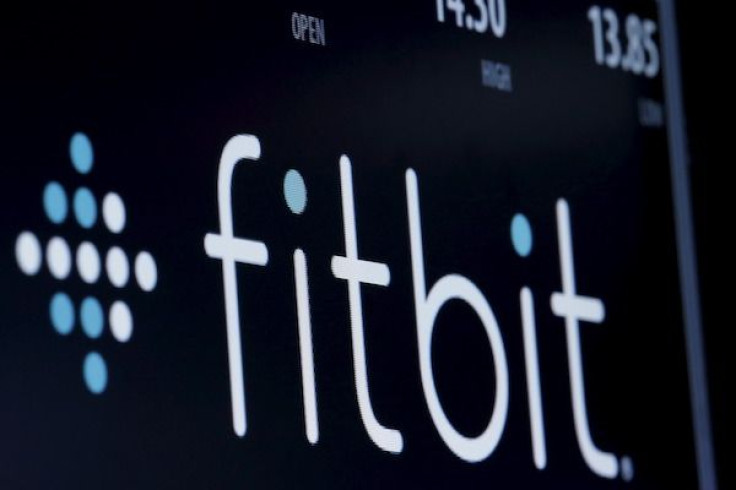 © Copyright IBTimes 2022. All rights reserved.
FOLLOW MORE IBT NEWS ON THE BELOW CHANNELS