Five Reasons Amazon Fire May Kill Barnes & Noble
ANALYSIS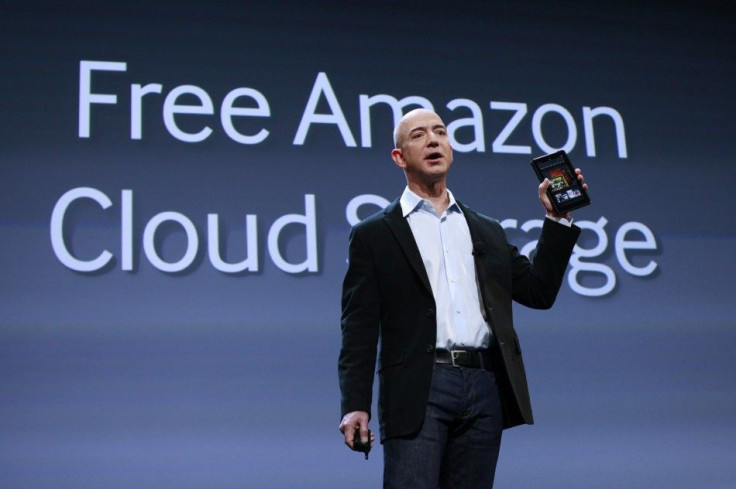 Amazon stole the tablet show Wednesday, unveiling its new Kindle Fire tablet while revealing its price will be $199.
Ouch, said Barnes & Noble, America's largest bookstore chain which relies heavily on sales of its Nook and Nook Color. Amazon's Fire tablet is $50 cheaper than the Nook Color. Amazon also announced it will slash prices on its Kindle ereaders.
Investors trashed Barnes & Noble's stock on the news, sending company shares down 6.89 percent, or 91 cents, to $12.30 on the day. That may seem like a quick over-reaction, but there's more to it than that.
Here are five reasons Amazon could drive a nail in Barnes & Noble's coffin:
1) The Nook has arguably saved Barnes & Noble, positioning the company well in the digital realm as sales at brick and mortar chain bookstores shrivel. Borders went bankrupt, for instance, because it was too late and too weak with its digital entries. The Nook has sold been solid, and respectable, but it has also been a drag on BN's earnings. Now, BN is forced to slash prices on its Nook products based upon Amazon now having set the pricing bar -- low.
BN can't afford to lose money on hardware sales like Amazon can.
2) BN has reportedly been moving toward launching its own new tablet, reportedly called Acclaim. Reports have suggested the product will be priced at $349. But since Amazon has more content, including streaming movies with its Prime subscriptions, it isn't likely that a higher priced tablet will have much of a chance competing against Amazon's lower-priced tablet. So not only will BN have to slash prices on its Nook products, including the Nook Color, but the company may have already lost on the Acclaim before the public has really even heard about the product.
The company can't afford to move backwards, because Chapter 11 is too close behind.
3) BN's online presence was better than what Borders ever had, since Borders was so late into that game. For years, Borders simply let Amazon run its online bookstore before the company launched its own site not long before filing bankruptcy and dissolving. But while bn.com has helped keep BN in business, the website is suddenly getting quite inferior to Amazon.com.
Simply, Amazon.com, and its Prime $79 annual subscription, gets stronger and stronger. The company is adding more content, including recently signed deals for movies and TV shows with CBS and Universal pictures. BN just doesn't have the money to get there. It's a case of the strong getting stronger and the weak getting left behind. As Amazon CEO Jeff Bezos suggested at today's Kindle Fire unveiling, it's about much more than the hardware.
That's true. Amazon has much more. And BN has less in comparison with each and every passing day.
4) BN's big advantage with the Nook is supposedly that it has brick-and-mortar stores throughout the country from which to sell the products. But that's more of a liability than an advantage. It's a costly way to sell digital products, since that real estate is not cheap. Because the company is laden with so much expensive retail real estate it doesn't have the nimbleness in e-products pricing that Amazon does.
5) Amazon's expected mass success with its Kindle Fire tablet -- most observers think Amazon will sell millions of the new product rather quickly -- will only further entrench the company's position as the ebooks leader. Sure, BN hasn't been too far behind, but that gap is likely to grow. And the farther Amazon pulls ahead, the less attractive BN becomes for investors when the company needs to raise capital.
In full disclosure, this isn't a wish that BN will die. The opposite is true. America's needs its largest bookstore chain. It's just that Amazon has just thrown down a competitive gauntlet that BN, already on shaky ground in a slowing book-sales world, simply can't afford.
© Copyright IBTimes 2022. All rights reserved.
FOLLOW MORE IBT NEWS ON THE BELOW CHANNELS