FKA Twigs Credits 'Pure Luck' For Escaping Abusive Relationship With Shia LaBeouf
FKA is grateful to be out of the abusive relationship she allegedly had with ex-boyfriend Shia LaBeouf. However, the singer, who was born, Tahliah Barnett, admitted her escape from domestic violence was "pure luck" rather than a heroic tale.
During an interview with Elle magazine, the 33-year-old opened up about how she was able to survive and escape her abusive relationship. "I think it's luck," she told the publication.
"I honestly wish I could say that I found some strength and I saw this light. I wish I could say, '[It is] a testament to my strong character,' or 'It's the way my mother raised me.' It's none of that. It's pure luck that I'm not in that situation anymore."
During an interview set to air on Thursday, Twigs told "CBS This Morning" co-host Gayle King that LaBeouf would randomly accuse her of different things.
"He would often just start having an argument with me in the middle of the night, start accusing me of doing all sorts of things, planning to leave him in my head. He'd wake me up, tell me I was disgusting, that I was vile," she explained.
Twigs revealed she wasn't guilty of any of the things LaBeouf accused her of, but his words still impacted her.
"Nothing was ever true. But this is the thing, but I would really doubt myself. You know, especially when I'd, like, wake up and he'd be like, 'You were lying there with your eyes open, planning to leave me.' And I'd be like, 'I literally was asleep,'" she explained.
"But then he would, like, only want me to sleep naked because he said if I didn't then I was keeping myself from him.
Twigs revealed there wasn't a specific moment in which she realized she was in an abusive relationship. Instead, she claimed LaBeouf slowly manipulated her.
"So, you know, it's a tactic that a lot of abusers use. It's just this, like, constant availability, and everything centered around them," she said.
"And I think, you know, that's why I wanted to come out and talk about this. Because the signs really are there from the beginning."
Twigs filed a lawsuit against LaBeouf in December listing several "causes of action" including, sexual battery, assault, and gross negligence.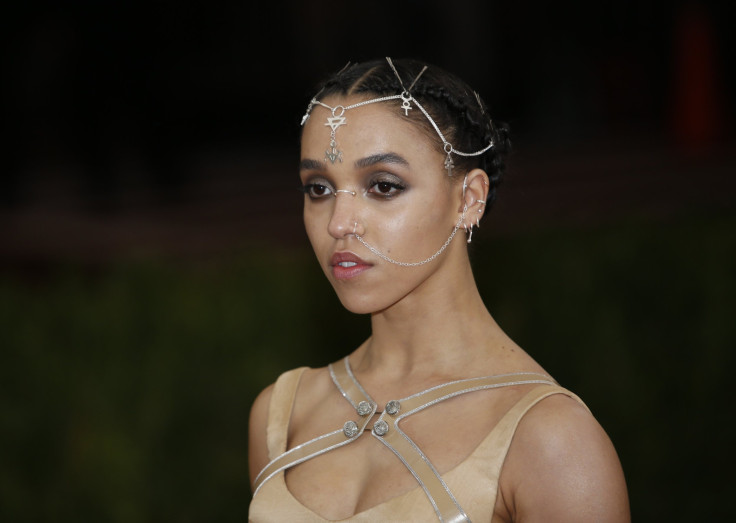 © Copyright IBTimes 2023. All rights reserved.