'The Flash' Season 1 Spoilers: Episode 22 Synopsis Released; What Will Happen In 'Rogue Air'? [VIDEO]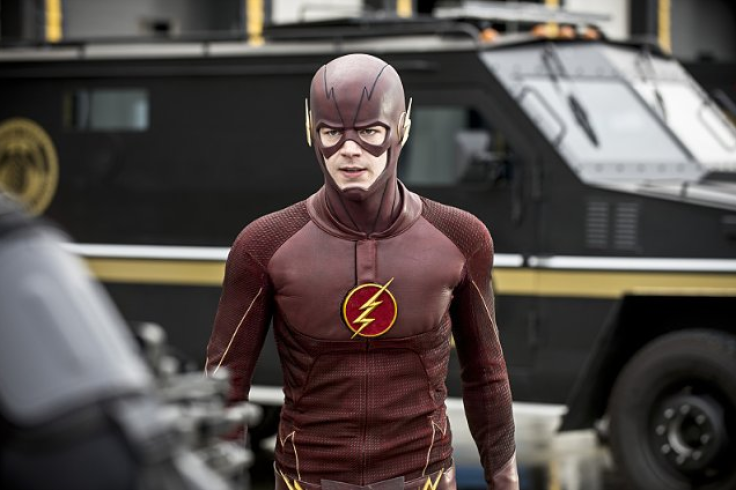 Barry (Grant Gustin) spent most of episode 21 of "The Flash" dealing with Grodd (David Sobolov), Dr. Wells' (Tom Cavanagh) psychic metagorilla. However, the primate foe was just Wells' way of distracting Barry. In episode 22 of the CW action-adventure series, "Rogue Air," Barry and the Reverse Flash will square off face-to-face. Luckily, Barry will have some help this time, thanks to some "Arrow" crossover fun!
According to the synopsis for Season 1, episode 22, Barry will run into some trouble with his Reverse Flash archrival. Desperate to keep Wells from getting the upper hand, the Flash will turn to an unlikely ally -- Captain Cold (Wentworth Miller).
Fans have not seen Captain Cold since Barry let him go free in episode 16, after he made a deal with the thief to keep his identity under wraps. Against the advice of Joe (Jesse L. Martin) and Caitlin (Danielle Panabaker), Barry will go to Captain Cold for help with the Reverse Flash, but the criminal has his own agenda involving all the metahumans locked up at STAR Labs.
Meanwhile, the promo for the new episode reveals Barry will still have to deal with the Reverse Flash. Fortunately, the Flash will have some reinforcements in the forms of Oliver Queen (Stephen Amell) -- Arrow in the CW's "Arrow" -- and Firestorm (Robbie Amell). The three superheroes will team up to take on Wells in the biggest battle yet on "The Flash."
Watch the promo for episode 22 below:
Will Arrow and Firestorm be able to help Barry bring Wells down? Plus, what kind of trouble will Captain Cold cause at STAR Labs? Fans will have to wait to find out. The next episode of "The Flash" will be shown on the CW Tuesday at 8 p.m. EDT.
Are you excited to see Arrow, Firestorm and the Flash team up? Tweet your thoughts to @Ja9GarofaloTV.
© Copyright IBTimes 2023. All rights reserved.