'The Flash' Season 2 Spoilers: Episode 17 Synopsis Released; What Will Happen In 'Flash Back'?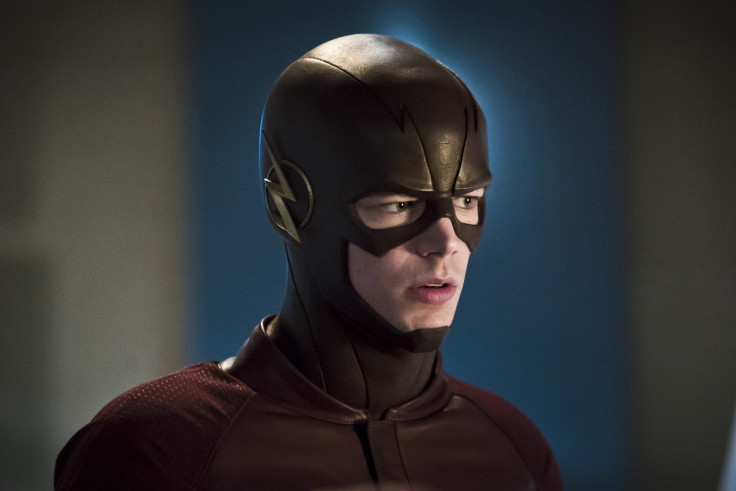 The next time fans will be able to see Barry Allen (Grant Gustin) from "The Flash" will be on the Monday, March 28 episode of CBS' "Supergirl." However, after that standalone adventure, the hero will return to the CW to, once again, have a little fun with time travel.
After discovering that the mysterious villain Zoom is either his former friend Jay Garrick (Teddy Sears) or a doppelganger that looks an awful lot like him, Barry is going hit the throttle on his plan to return to Earth-2 to stop Zoom's reign of terror. It seems that episode 17 of Season 2, "Flash Back," will see Barry go to extreme lengths to learn more speedster tricks.
According to the episode's official plot synopsis from the CW, Barry will be driven by desperation to go back in time to pose as his earlier self to get advice from his arch nemesis, Eobard Thawne. For those who don't remember, Thawne is a villain from the future that spent the entirety of Season 1 masquerading as Dr. Harrison Wells (Tom Cavanagh) and teaching the hero how to harness his powers. Barry has never encountered anyone with more knowledge of the speed force, so he believes that he can use his advice to help stop his new villain. However, any time one travels back in time, he or she runs the risk of altering the future for the worse.
As previously reported, Barry's adventure in the past will carry a bit of emotional weight in more ways than one. Not only will he have to pretend he's not wise to the man that killed his mother, but he'll go back to a time when his friend, Eddie Thawne (Rick Cosnett) was still alive. As he has done so many times when traveling to the past, Barry will likely have to resist the urge to warn his friend, and romantic competitor, about his upcoming demise.
Additionally, Eobard won't be the only villain Barry will have to deal with in the past. He'll return to the day he captured the mad scientist and meta-human Hartley Rathaway (Andy Mientus) who, in the teaser video below, apparently gets wise to the Flash's time travel ruse, along with Eobard. However, this could all end up being a moot point as Barry will also encounter the true danger of traveling back in time — a time wraith. According to Eobard, the scary-looking spectre shows up to prey on people who travel through time and don't know what they're doing.
As for what happens if it catches someone, fans will just have to tune in to the March 29 episode of "The Flash" at 8 p.m. EDT on the CW to find out.
© Copyright IBTimes 2023. All rights reserved.