'The Flash' Season 3 Finale Spoilers: EP Teases 'Unexpected' Showdown Between Barry, Savitar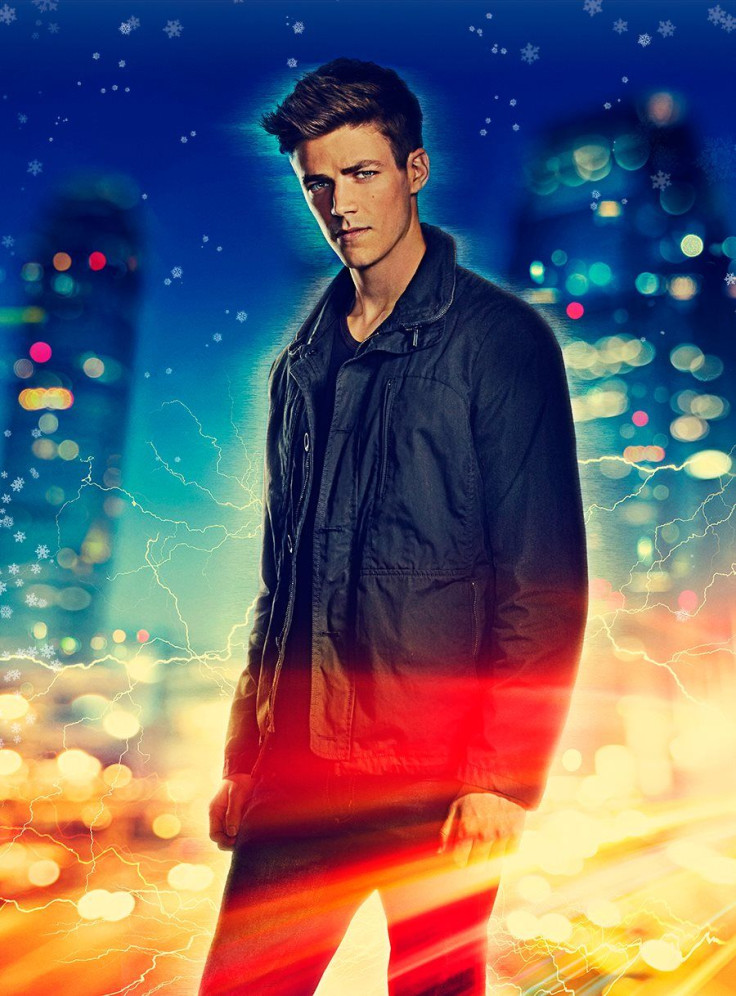 The final face-off between Barry (Grant Gustin) and Savitar in next week's Season 3 finale of "The Flash" will surprise fans.
In a recent interview with Entertainment Weekly, executive producer Andrew Kreisberg said that the Barry's ultimate battle with Savitar "isn't probably quite what you're expecting." "Just because [Savitar] is a version of Barry, it doesn't play out exactly as people would expect," he teased.
According to the synopsis for the finale, Barry — with nothing left to lose — takes on Savitar one last time. Last episode, Barry used Tracy's (Anne Dudek) Speed Force bazooka against Savitar in an attempt to trap the villainous speedster in the Speed Force. Unfortunately for Team Flash, the bazooka didn't work because Savitar has the Philosopher's Stone, which apparently prevents him from getting trapped in the Speed Force once again. So how could Barry defeat Savitar in the finale?
READ: Keiynan Lonsdale's 'The Flash' co-stars react to his coming out
While it's unclear how Barry could get rid of Savitar in the final hour of the season, executive producer Aaron Helbing told Entertainment Weekly last March that the final showdown between Barry and Savitar is "going to be incredibly emotional and epic at the same time — not epic in a grand scale, but epic in how it impacts everybody."
In the same interview, the news outlet asked Kreisberg to tease one thing about the finale, and the exec producer said: "You're definitely going to cry."
The trailer for the finale shows Barry, Joe (Jesse L. Martin) and H.R.'s (Tom Cavanagh) heartbreaking reactions to Iris' death. It also shows Killer Frost (Danielle Panabaker) watching Savitar from a distance as the big bad declares his transformation into a "god." The preview clip also shows a ruined S.T.A.R. Labs and a seemingly hopeless Cisco (Carlos Valdes).
At the end of last week's episode, Iris met her demise at the hands of Savitar. But a lot of viewers aren't convinced that the show really killed off Barry's fiancée. The most popular theory among fans is that Iris and H.R. switched places and used his transmogrifier to trick Savitar. While it's unclear whether it's really H.R. who died last episode, set photos obtained by Just Jared Jr. last month show that Iris is alive.
In the leaked photos, Barry (Gustin) is seemingly bidding farewell to everyone. In addition to Iris — who appears to be the most emotional among all characters in what seems to be a parting scene — other Team Flash members who are present in the scene are Cisco, Joe, Wally (Keiynan Lonsdale), Jay (John Wesley Shipp), Julian (Tom Felton) and Gypsy (Jessica Camacho).
Cavanagh is also there, but it's hard to tell whether he's playing H.R. or Harry at the time. Aside from Team Flash members who are noticeably in funeral clothes, the scene also features a mystery woman in white who seems to be waiting for Barry to finish his goodbyes.
How do you think will the Season 3 finale end? Tell us your thoughts in the comments section below!
"The Flash" Season 3 finale airs on Tuesday, May 23 at 8 p.m. EDT on The CW.
© Copyright IBTimes 2023. All rights reserved.