'The Flash' Season 6 Episode 18 Promo, Spoilers: Godspeed Is Here
KEY POINTS
The real Godspeed returns in episode 18 of "The Flash" Season 6
As Barry struggles with his speed, he approaches the Pied Piper for help
However, post-Crisis, Pied Piper is no longer an ally
There is a new speedster in the city, and the threat level is going through the roof this time. "The Flash" Season 6, Episode 18, will see the return of Godspeed and the Pied Piper.
This article contains spoilers from "The Flash" Season 6 episodes.
The new promo trailer for episode 18 is out, and Barry warns that a new speedster is here, and he is a threat to the whole city.
Barry tells Cisco that he has to face Godspeed and protect the city. However, Cisco reminds him that his speed is restricted. In the previous episode, Barry was saving his speed.
Interestingly, the trailer does not mention the Pied Piper and how he will impact this showdown between The Flash and Godspeed.
However, Barry will be in a for a shock when he asks Pied Piper for his help in taking down Godspeed. The Pied Piper is known for his sonic powers, and it is likely because of that Barry needs him. But things have changed after Crisis, and the Pied Piper is now Team Flash's enemy.
In an interview with Entertainment Weekly, Grant Gustin, who plays Barry, he mentioned that Hartley Rathaway or the Pied Piper is back. "Hartley really isn't a friend when he comes back, but Barry's going to need to find a way to reconnect with Hartley and try to fix what 'Crisis' changed and stop Godspeed, and try to save the city," the actor said.
It will be interesting to see if Barry can deal with this double threat in the penultimate episode.
"Godspeed and Pied Piper return - When Godspeed returns, Barry (Grant Gustin) turns to Hartley Rathaway (guest star Andy Mientus) for help. However, things get tense quickly after Barry realizes one of the changes from Crisis is that The Flash and Pied Piper are now enemies. Meanwhile, Iris (Candice Patton) tries to escape the Mirrorverse. Amanda Tapping directed the episode written by Jess Carson," read the official synopsis.
"The Flash" Season 6, Episode 18, is slated to air Tuesday (May 5) on the CW Network. The episode is called "Pay the Piper."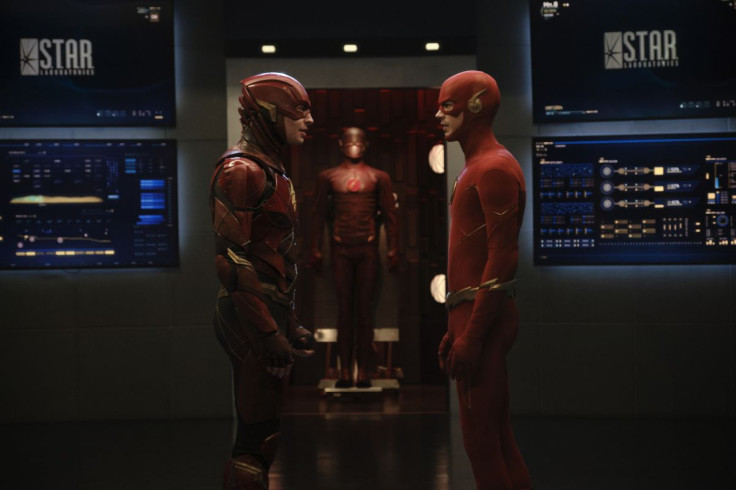 © Copyright IBTimes 2023. All rights reserved.