'The Flash' Season 7 Spoilers: Showrunner Eric Wallace Reveals The Return Of A Major Villain
KEY POINTS
Showrunner Eric Wallace has teased the return of God Speed in "The Flash" Season 7
God Speed imposters appeared in Season 6 episodes
However, Barry Allen will face the real one in the new season
"The Flash" Season 7 is ready to welcome a major baddie from the comics. Showrunner Eric Wallace has teased the return of this formidable nemesis who will be up against Barry Allen.
This article contains spoilers for "The Flash" Season 6 episodes.
When the show returns, fans will be treated with God Speed, who was first revealed in "The Flash" Season 5 episodes. The first episode of Season 6 shows that Team Flash has managed to chase down four Godspeed imposters. However, in the penultimate episode of the last season, a Godspeed appears and Barry is able to tackle him with the help of Pied Piper. However, that too turned out to be a fake Godspeed.
Wallace told TVLine that fans will get to see the real Godspeed in "The Flash" Season 7 when it returns early 2021.
However, Wallace did not reveal if Godspeed will be the ultimate villain of "The Flash" Season 7 episodes. Viewers will likely meet several other villains from the comics.
Meanwhile, in another interview with TVLine, Wallace is asked about WestAllen in "The Flash" Season 7. He mentions that it will be a "happy ending" for the WestAllen fans. He admits that fans have endured a lot in the last season and the next season will have good news for them.
Meanwhile, the network has released a summary for "The Flash" Season 7.
"After a thrilling cliffhanger which saw the new Mirror Master victorious and still-at-large in Central City, The Flash must regroup in order to stop her and find a way to make contact with his missing wife, Iris. With help from the rest of Team Flash — which includes Caitlin Snow, Cisco Ramon, Ralph Dibny and Nash Wells, as well as the Flash's adoptive father Joe West, meta-attorney Cecile Horton, tough cub reporter Allegra Garcia, and brilliant tech-nerd Chester P. Runk — Flash will ultimately defeat Mirror Master. But in doing so, he'll also unleash an even more powerful and devastating threat on Central City: one that threatens to tear his team — and his marriage — apart."
Stay tuned for more "The Flash" Season 7 spoiler, news, and updates.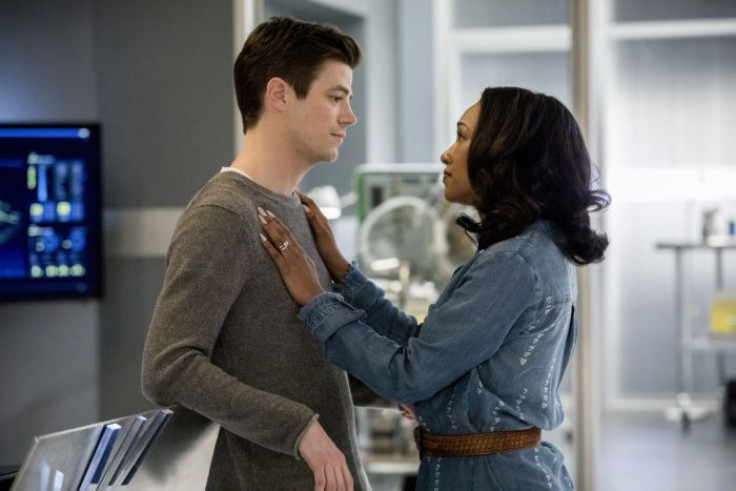 © Copyright IBTimes 2023. All rights reserved.