'The Flash' Star Tom Cavanagh Is Directing Season 3, Episode 19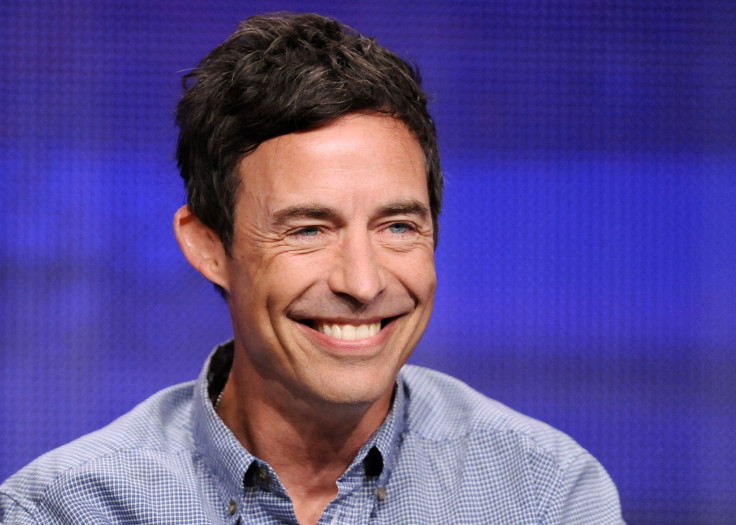 Tom Cavanagh has a brand new role on "The Flash." In addition to playing several versions of Harrison Wells on the CW series, Cavanagh is also now directing an episode of the Grant Gustin-led show.
As revealed by his co-star Danielle Panabaker on Instagram, Cavanagh is directing Season 3, episode 19, which they are currently filming in Vancouver. In her Instagram post, Panabaker wrote that Cavanagh has been dong a "tremendous" job as a director so far.
The actress also commented on Cavanagh's directorial debut on "The Flash" during her recent Facebook Live Q&A with fans. "We are shooting episode 19 today," said Panabaker, who plays Caitlin/Killer Frost on the series. "I'm so excited. This is Tom Cavanagh's episode that he's directing. I'm so proud of him, I'm so excited. It's been a great experience so far."
Cavanagh is no stranger to directing. As a matter of fact, the Canadian actor directed three episodes of the NBC series "Ed," in which he also played the title role.
It's unclear, however, whether Cavanagh will appear in "The Flash" episode he is directing. But since H.R. — the version of Wells he plays most of the time this season — has only been a supporting player on the series since the start of the season, it won't be that surprising if he still pops up in the episode.
Although it would be difficult for Cavanagh, his directorial episode may also feature not one, but two versions of Wells. Since H.R. and Harry have a very fun and interesting dynamic — as seen by viewers in Season 3, episode 14 — it's also possible that Cavanagh will play both Wells in the episode.
The air date for Season 3, episode 19 has yet to be revealed, but an all-new episode of "The Flash" (Season 3, episode 15) airs on Tuesday, March 7 at 8 p.m. EST on The CW.
© Copyright IBTimes 2023. All rights reserved.