Flight MH370 Update: Search Operations For Missing Plane Unexpectedly Halted For Second Time This Month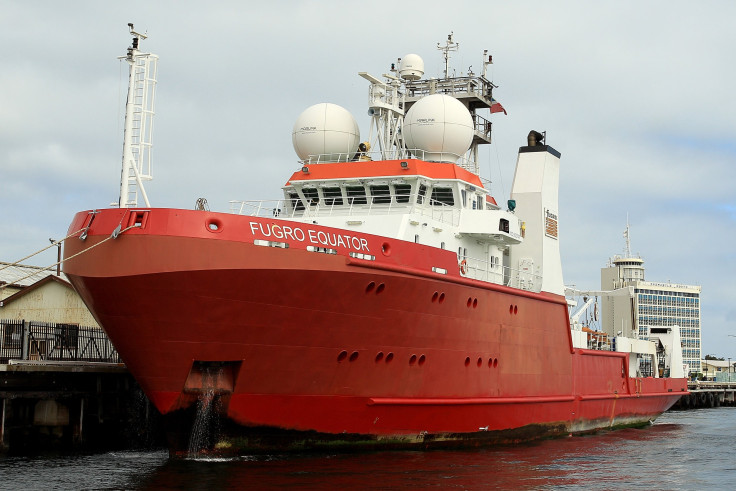 A division of the search operations for missing Malaysia Airlines Flight 370, also known as MH370, unexpectedly came to a halt when a crew member on one of the search vessels fell ill, the Australian government's Joint Agency Coordination Center said Monday. The suspension marks the second time this month the search for the plane was interrupted by a medical emergency.
Australian agencies have led the search since the Boeing 777 and its 239 passengers mysteriously disappeared March 8, 2014. Furgo, a Dutch company, also became involved, working with the Australian Transportation and Safety Bureau. Furgo's contract with the Australian government is estimated to be $50 million.
The survey vessel Fugro Discovery will now return to port, leaving only one other ship, Furgo Equator, to continue the search, BNO News reported. Since October 2014, Discovery had been conducting underwater search operations.
"The vessel recovered the towfish on Saturday and is currently en route to Fremantle [in Western Australia]," the center said in a statement. "The journey will take around six days."
The Joint Agency Coordination Center confirmed that the crew member had been suffering from severe pain, but did not provide further details.
"As we have continued to emphasize, the safety and well-being of the crew is of the highest priority," the agency wrote.
Less than three weeks ago, the Discovery was docked when another crew member on board was diagnosed with appendicitis. The Equator was also out of commission at the time for a regularly scheduled supply mission. A spokesperson confirmed to International Business Times that no other vessels were dispatched. More than a week was lost in the search for MH370.
A wing part called a flaperon, discovered on Réunion Island near Madagascar in late July, has been the only confirmed wreckage from MH370 identified since the plane went missing.
© Copyright IBTimes 2022. All rights reserved.
FOLLOW MORE IBT NEWS ON THE BELOW CHANNELS