Flo Steinberg Facts: Marvel Comics Legend, Stan Lee's 'Girl Friday,' Dies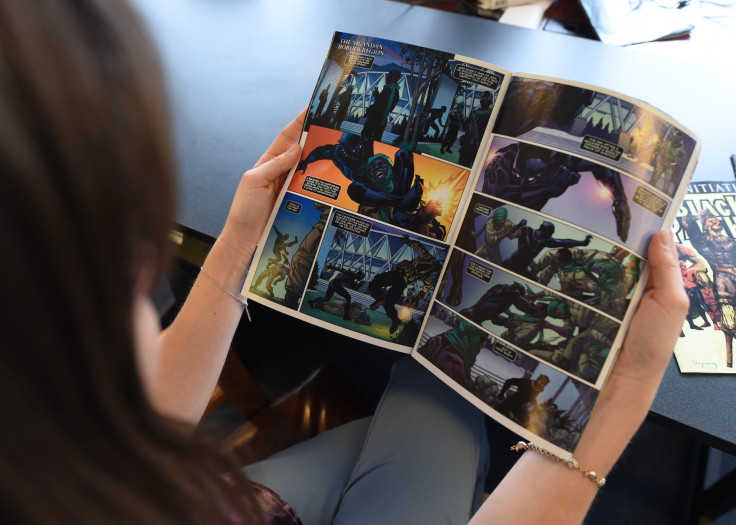 Florence "Flo" Steinberg, lovingly referred to as "Fabulous Flo," who served as Marvel legend Stan Lee's secretary during the Silver Age of comics in the 1960s, has died at the age of 78, Marvel confirmed in a statement Sunday.
Steinberg died Sunday morning from complications after she suffered from brain aneurism and metastatic lung cancer, according to a statement by her friend, fellow comic book writer and Marvel veteran Larry Hama, Comic Book Resources reported.
"I am grieved to report that 'Fabulous' Flo Steinberg passed away this morning after complications from a brain aneurism and metastatic lung cancer. She will be interred at the Jewish cemetery in Kerhonkson NY. We are making plans for a memorial in September or October. I will update on this page," the statement read.
Read: Joan Lee Facts: Things To Know About Marvel Comics Legend Stan Lee's Wife
Marvel also expressed grief and said it was saddened by such a loss in a statement Sunday.
"We are incredibly saddened to hear of Flo Steinberg's passing and send our deepest condolences to her friends and family. Flo has always been the heart of Marvel and a legend in her own right," Marvel said in the statement.
"Amazing Spider-Man" and "Silver Surfer" comic book writer Dan Slott wrote on Twitter after the news, "Flo was sweet and kind, but wouldn't hold back her thoughts on any subject, and always had a few choice words about the state of Marvel, good or ill. I'm going to miss her so much. Comics has lost one of its most genuine and caring people today."
In the early days of Marvel, Steinberg alongside editor-in-chief Stan Lee was the only other full-time staffer at the company; she was in charge of conducting and managing day-to-day affairs and replying to fan emails. She was born in Boston and then moved to New York in 1963, three years after completing her graduation from the University of Massachusetts Amherst.
She became Marvel Comic's "Girl Friday," and was responsible for managing the office full of freelancers. She left the company in 1968, and went on to publish her own independent comic book "Big Apple Comix" in 1975. However, she returned to Marvel as a proofreader in the 1990s and continued to do so even in the days before her death, according to Marvel's vice president and executive editor Ryan Penagos, New York Daily News reported.
Steinberg also starred as the "Invisible Girl" in a 1975 comic-book homage, which portrayed the "Fantastic Four" into fictionalized versions of several Marvel staffers. She was a legend in the "Marvel Bullpen" and was also honored in 2006's "Ultimate Fantastic Four #28," where she appeared as the secretary to President Thor, according to Daily Mail.
Read: Chester Bennington Cause Of Death: Linkin Park Singer Dead At 41
In 1971, journalist Robin Green, who replaced Steinberg when she left the company, wrote about Flo in Rolling Stone, "I replaced Flo, whose place I really couldn't take. Fabulous Flo Steinberg, as she was known to her public, was as much an institution in Marvel's Second Golden Age as Editor Stan (The Man) Lee himself."
Several friends and fellow writers mourned the death of Steinberg on Twitter.
© Copyright IBTimes 2023. All rights reserved.