Florence Pugh Reportedly Fell Out With Olivia Wilde Over Alleged Harry Styles Affair
KEY POINTS
Florence Pugh was unhappy with Olivia Wilde and Harry Styles allegedly hooking up while Wilde was still with Jason Sudeikis, a report claims
Eagle-eyed fans noticed that Pugh hasn't liked Wilde's posts about her and their upcoming film "Don't Worry Darling"
Wilde and the "Ted Lasso" star announced the end of their seven-year relationship in November 2020
Olivia Wilde and Harry Styles allegedly hooked up on the set of "Don't Worry Darling" while she was still with Jason Sudeikis, and it did not sit well with their co-star Florence Pugh, a report has claimed.
The couple is expected to reunite with Pugh in a few weeks at the Venice Film Festival for the world premiere of the erotic thriller "Don't Worry Darling," which is directed by Wilde and stars Pugh and Styles as married couple Alice and Jack.
However, Page Six reported, citing unnamed Hollywood insiders, that Pugh has fallen out with Wilde over the director's alleged affair with the former One Direction singer. International Business Times could not independently verify this information.
"I can tell you for a fact that Flo seeing Olivia and Harry all over each other on set did not go down well as Olivia was still with Jason when she first hooked up with Harry," one insider claimed to the outlet.
"Jason and the kids visited Olivia on set at the beginning a few times, so I think this all made people feel a little uncomfortable," the source added.
Wilde and the "Ted Lasso" star — who got engaged in 2012 and share kids Otis, 8, and Daisy, 5 — announced the end of their seven-year relationship in November 2020.
Eagle-eyed fans and social media users also noticed that Pugh did not "like" an Instagram post in which Wilde included the full official trailer for "Don't Worry Darling" last week.
Wilde also posted a photo of Pugh with the comment: "Watching this woman work was such a f–king thrill! Cannot wait to show you more. @florencepugh @dontworrydarling."
However, the "Black Widow" star stayed silent and instead shared a teaser trailer for another upcoming project, "Oppenheimer." The move sparked discussions on social media about the two women's relationship.
"The way Florence Pugh has yet to post about 'Don't Worry Darling,' even though there are two trailers out for it, and yet she'll post about every single other project that she's doing right now...like what did Olivia Wilde do????" one tweeted.
"I think it's so funny how Florence Pugh has said NOTHING about 'Don't Worry Darling,' and Olivia Wilde keeps trying to hype her up," another added.
However, an unnamed source told Page Six, "I heard she was already scheduled to post [about 'Oppenheimer'] that day for some specific reason, it had nothing to do with a response to Olivia."
Wilde and Styles first sparked romance rumors when they were spotted attending his agent's wedding together in January 2021. At the time, an unnamed source told Page Six that Wilde's relationship with the 28-year-old singer was allegedly the main reason for her split from Sudeikis.
"People have tried to make out that Harry and Olivia have only been dating for the past few weeks, but that's not right," the source claimed. "Jason found out about Harry and pushed the conversation. Olivia then asked for a separation and news of the split was made public."
Another source told People that the "We're the Millers" star did not expect Wilde to break up with him as they were "very much together as recently as" fall 2020.
"Jason feels that the timeline that Olivia and Harry would like people to believe—that she and Jason split ages ago, long before she became involved with Harry—is simply not accurate," the anonymous insider said. "She began filming ['Don't Worry Darling'] in September [2020], and by October, he began to get the impression that she wanted out. By November, they'd announced their split."
While E! News initially reported that the former couple split in early 2020, Sudeikis told GQ for its August 2021 issue that they actually called it quits "in November 2020."
The actor also said in the interview that he still didn't have complete clarity on the end of his relationship with Wilde at the time.
"I'll have a better understanding of why in a year," he told the magazine, "and an even better one in two, and an even greater one in five, and it'll go from being, you know, a book of my life to becoming a chapter to a paragraph to a line to a word to a doodle."
"Don't Worry Darling" will be released on Sept. 23.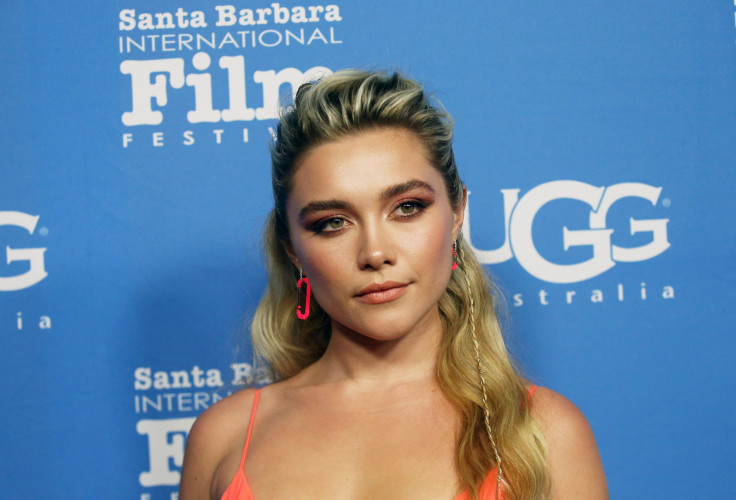 © Copyright IBTimes 2023. All rights reserved.