Florida Alligator Attack Update: Parents Of 2-Year-Old Victim Won't Sue Disney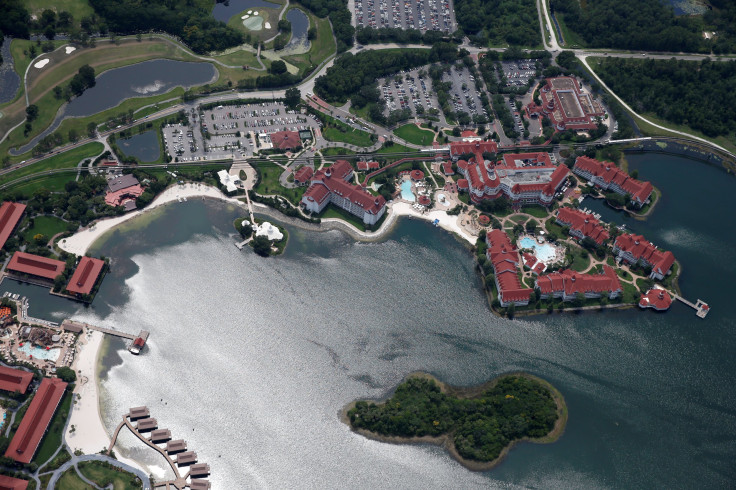 The family of the 2-year-old victim of a tragic alligator attack in one of Disney's resorts said Wednesday that they will not be suing Disney's Grand Floridian Resort & Spa over the toddler's death.
The toddler's parents, Melissa and Matt Graves, reportedly said that they intend to keep their son's "spirit alive" via a foundation they had created in Lane Graves' memory.
"In addition to the foundation," they said, "we will solely be focused on the future health of our family and we will not be pursuing a lawsuit against Disney."
The 2-year-old was dragged underwater by an alligator at the beach area at the Disney resort on June 14. His father tried to wrestle him away from the gator's clutches but failed. Matt told officials later that he was attacked by a second alligator when he was trying to save his son.
The boy's body was found intact the following day. A medical examiner ruled that the boy died due to drowning and traumatic injuries.
The area had "No Swimming" signs put up but none that warned the public about alligators. Following the toddler's death, Disney revamped its safety protocols and added new barriers and put up signs reading "Beware! There are alligators and snakes in the area." Officials also claimed to have killed the alligator that attacked Lane.
"Melissa and I are broken. We will forever struggle to comprehend why this happened to our sweet baby, Lane," the Graves said. "As each day passes, the pain gets worse, but we truly appreciate the outpouring of sympathy and warm sentiments we have received from around the world."
Following the family's announcement, Walt Disney World Resort President George Kalogridis said, "In the wake of this tragic accident we continue to provide ongoing support for the family, which includes honoring their request for privacy."
© Copyright IBTimes 2022. All rights reserved.
FOLLOW MORE IBT NEWS ON THE BELOW CHANNELS