Florida Bill Proposes Exemption From Daylight Saving Time, Here's Why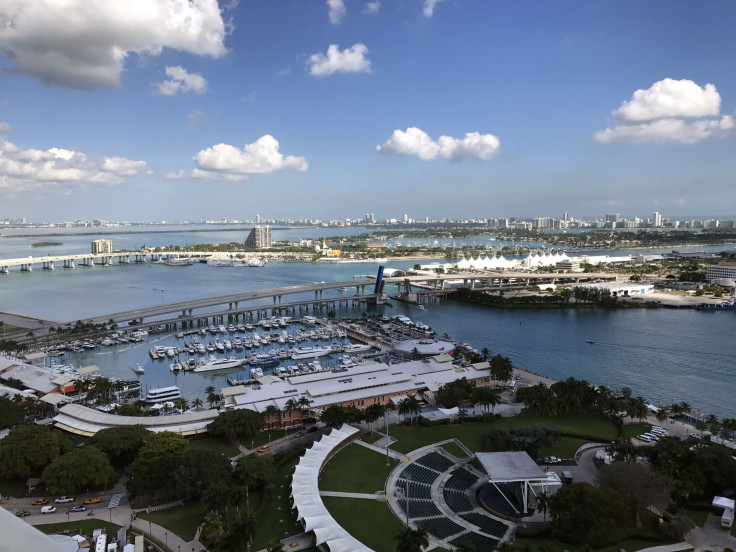 Florida Republican State Senator Greg Steube proposed a bill Wednesday that would allow it and all of its political subdivisions to be exempt from observing daylight saving time, according to reports. The sunshine state would instead comply with standard time if passed and signed off on by Florida Gov. Rick Scott.
Most Americans set their clock an hour ahead or behind to accommodate the time change, but Steube wants to halt this practice altogether in Florida. The Republican senator argues that indefinitely ceasing this seasonal observance "would be a worthy discussion to have," according to the Sarasota Herald-Tribune.
"[I] heard from a number of people in my district that it has a negative impact, especially on school age children," Steube added.
The act was first filed on Nov. 13, but it wasn't referred to the Florida Senate until Wednesday. The Community Affairs committee, the Rules committee and the Commerce and Tourism committee are evaluating the Steube's proposal. The act, if passed, would take effect January 1, 2019. It would also allow Florida to join Hawaii and Arizona as states that don't recognize the existence of the time change.
"This state exempts itself and all of its political subdivisions from the observance of daylight saving time, between 2 a.m. on the second Sunday in March and 2 a.m. on the first Sunday in November of each calendar year," Senate Bill 858 reads.
The proposal appeared to be met with mixed reviews after Steube shared that he voted "yes" to the bill on his official Facebook page. While some Floridians urged the senator to "get rid of it," others argued that the proposal was a "waste of time."
"You people understand that getting rid of daylight savings means it will get darker earlier," one commenter wrote in. "The sun will rise earlier in the day. Think about it before you say yes to abolishing daylight savings time."
One user said, "Waste of time... not a priority to the vast majority of Floridians."
"Daylight Savings Time is estimated to cost our economy $434 million," another Facebook user added. "Get rid of it as soon as possible, please! Not just for Florida, but for every state in the U.S.!"
"You will be my favorite person if you pull that off," one user claimed.
Steube's act would challenge a 2016 bill that aimed to permanently maintain daylight saving time year-round. U.S. Representative Darren Soto first proposed the Sunshine Protection Act in 2015, but it ultimately died in the committee alongside all other previous versions of the bill.
Daylight savings time was first developed in 1784 by Benjamin Franklin as a way to make use of daylight waking hours and conserve energy. In his essay "An Economical Project," the then 78-year-old explained the benefits of utilizing sunshine instead of candles. Franklin did not create the idea to spring forward clocks, however. He only suggested that changes be made to sleeping schedules.
A representative of the Florida Senate did not immediately return International Business Times' request for comment.
© Copyright IBTimes 2022. All rights reserved.
FOLLOW MORE IBT NEWS ON THE BELOW CHANNELS