Florida Cop Arrested For Allegedly Raping 13-Year-Old Girl He Contacted On Snapchat
KEY POINTS
The cop was on-duty when he went to the minor girl's place
The victim identified him by his tattoos
Archer was employed with the Palm Bay Police Department for nine months


A Florida cop has been arrested for allegedly having "sexual relations with a 13-year-old female."
Sheridan Archer, 23, sexually violated the minor girl twice while he was on duty, according to the Florida Department of Law Enforcement. He was arrested Wednesday on two counts of lewd and lascivious battery on a victim 12-16 years of age.
Authorities began an investigation on Sept 18. after receiving reports that a police officer was "involved in an inappropriate relationship with a minor." Archer's employer, Palm Bay Police Department, identified him as the alleged culprit and contacted the FDLE to investigate the matter.
"When we discovered what happened, it was determined that the Florida Department of Law Enforcement would run the investigation," said Lt. Mike Roberts, PD spokesperson, Law & Crime reported.
The department fired him from the job on Sept. 21, after his alleged crimes came to light. He had joined the department nine months ago.
The alleged rapes took place between Aug. 1 and Aug. 20, according to an arrest affidavit from FDLE. Agents said he had contacted the girl using social media platforms. After conversing on phone apps MeetMe and Snapchat with the girl, Archer went to her house with the intention of having sex with her.
Archer also exchanged nude pictures with the girl over the phone, reported Florida Today. The cop told investigators that he assumed the girl to be 19-year-old. The victim was able to identify Archer by his tattoos.
He will now be prosecuted by the State Attorney's office. He is currently lodged in the Brevard County Jail Complex on a $500,000 bond. He was scheduled to appear before Judicial Circuit Court Judge Robert A. Segal on Thursday.
Authorities have ordered him to have no contact with the girl, her family, or any child under 18, the affidavit added.
In a similar case, the FDLE, along with Pensacola PD and the U.S. Department of Homeland Security, arrested 31-year-old Jamaican man Taje Ghavri Samuels after he initiated online contact with an undercover agent posing as a 14-year-old female. He also sent nude photos of himself and traveled to meet the agent.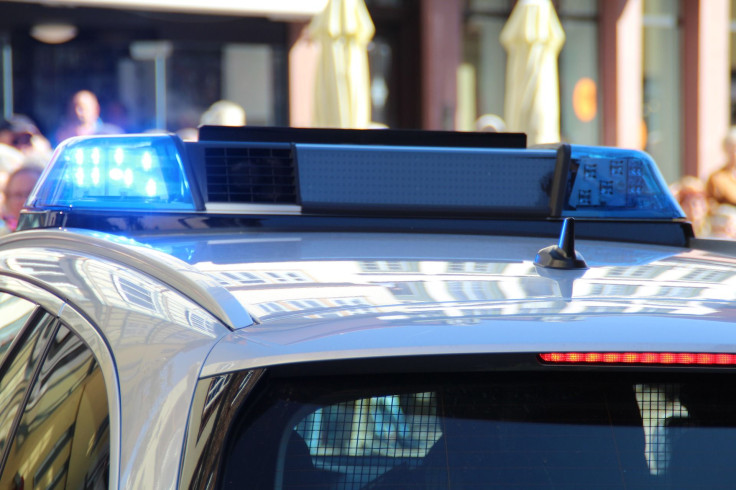 © Copyright IBTimes 2023. All rights reserved.
FOLLOW MORE IBT NEWS ON THE BELOW CHANNELS