Florida Man 'Angry' Over Missing Car Keys Opens Fire At Bar Goers; Arrested
KEY POINTS
The suspect was with a female patron at the nightclub
He initially exited the club, but returned with a firearm
He was held in jail over a $5,42,000 bond
A man from Florida's Flagler County was arrested for allegedly shooting at several patrons at a bar after he became angry when he couldn't locate his car keys.
Connor Anderson, a Palm Coast resident, was with a female patron at the Smiles Nite Clube located at 9 Palm Harbor Village Way Sunday when the incident took place. He reportedly became upset when he couldn't find his car keys and left the venue, according to a statement by Flagler County Sheriff's Office Monday.
However, Anderson returned to the club a few moments later, this time with a firearm. He then placed the unidentified female patron he was with in a headlock and held the gun to her head. At this point, other people present at the club tried to intervene and disarm him in an attempt to free the girl, ClickOrlando reported.
"(Anderson) alleges that she had his keys. She said she did not," Flagler County Sheriff Rick Staly told the outlet.
Witnesses said Anderson pointed the gun toward the crowd and fired it at least six times. While people managed to tackle him and pin him to the ground, he escaped the crowd and fled the scene. No injuries were reported in the alleged shooting.
Responding deputies later located Anderson, who was still armed with a 9mm Glock handgun, at a nearby parking lot, as per Fox35Orlando.
He was taken into custody without incident and arrested for 6 counts of shooting into or throwing deadly missiles, 3 counts of aggravated assault, battery, using a firearm while under the influence of alcoholic beverages, and improper exhibition of dangerous weapons or firearms, the county sheriff's office added.
Anderson was booked into the Sheriff Perry Hall Inmate Detention Facility on a $542,000 bond.
"It is amazing this dirtbag did not kill or seriously injure anyone during his moment of rage over something as small as his car keys. Violence is never the answer and alcohol and guns never mix well," Sheriff Rick Staly said in the statement. "Anderson will be learning that the hard way as he sits in jail at the Green Roof Inn."
In another shooting incident at a nightclub that took place last week, five people died and 18 were injured after a gunman opened fire at a gay nightclub in Colorado Springs. Police identified the suspect as Anderson Lee Aldrich, 22, who walked into Club Q with a long rifle and began firing at the partygoers. He was taken into custody shortly after being confronted by two patrons, one being a former veteran.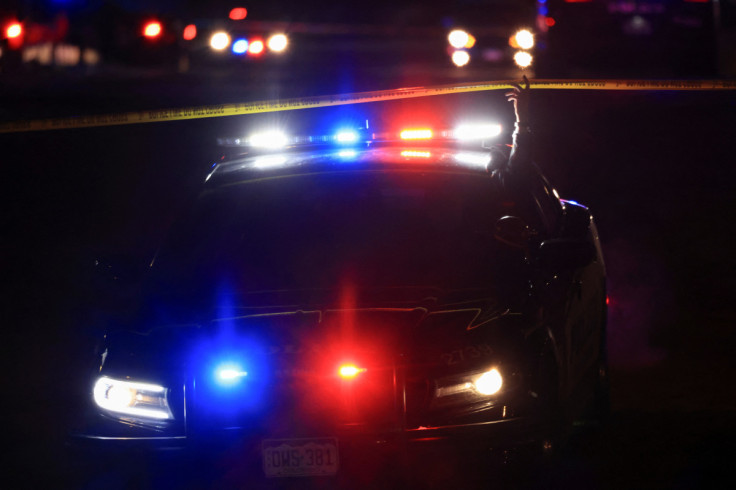 © Copyright IBTimes 2023. All rights reserved.