Florida Man Bites Off Head Of Girlfriend's Pet Python During Heated Argument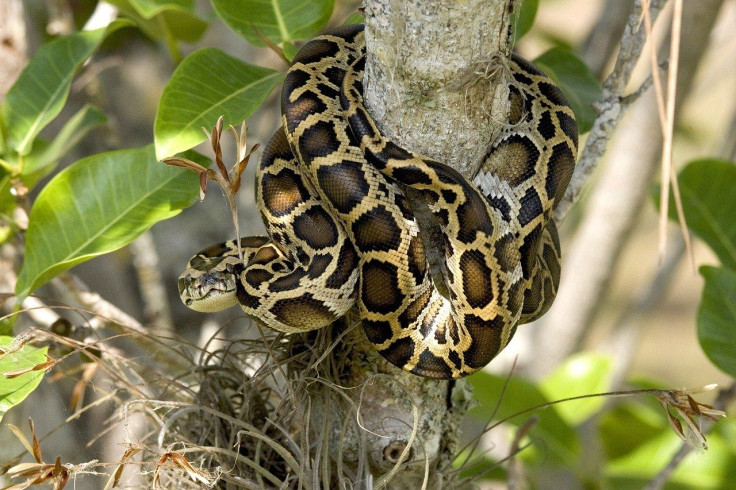 KEY POINTS
The 32-year-old suspect was taken into custody Monday morning
The suspect allegedly resisted and hit one officer in the eye with his wrist
Officers found the woman's ball python and its severed head both lying on the ground inside the home
A man in Florida has been arrested and faces multiple felonies for allegedly biting the head off of his girlfriend's pet python during an argument in their home.
Kevin Justin Mayorga, 32, was taken into custody Monday morning and charged with one count each of animal cruelty with the intent to kill, false imprisonment and resisting an officer with violence, Law&Crime reported, citing records it reviewed.
At approximately 5:20 a.m. Monday, officers responded to reports regarding a domestic dispute at an apartment complex located in the 8000 block of SW 210th Street in Cutler Bay, Florida, according to a sworn affidavit of probable cause from the Miami-Dade Police Department obtained by Miami ABC affiliate WPLG.
The first responders heard a man and a woman arguing as they approached the first-floor apartment. Officers got no answer after knocking on the door.
Shortly after, officers heard a woman inside the apartment yell for them to "just kick the door in."
Officers forced their way into the home and said they saw an adult female in the entryway and an adult male, who was later identified as Mayorga, fleeing to get behind a door and close it.
Police ordered Mayorga to stop running and put his hands up, but he allegedly resisted. One of the officers used a Taser on Mayorga, but the weapon reportedly had "no effect" on him.
As police attempted to detain Mayorga, he allegedly started swinging at them, hitting one officer in the eye with his wrist, which already had a handcuff on it. The strike resulted in a scratch on the officer's face, WPLG reported.
Later on, Mayorga was detained using hand and leg restraints and brought out of the apartment. Police then learned about what happened to the woman's pet snake.
The woman, whose name was not disclosed, reportedly told the officers that Mayorga had grabbed her ball python, which typically reaches about 4 or 5 feet in length, and bit the animal's head clean off.
Officers found the snake and its severed head both lying on the ground next to the front door.
Mayorga was booked into the Turner Guilford Knight Correctional Center where he is currently being held on $15,000 bond, according to jail records.
Mayorga was appointed a public defender at his Tuesday bond hearing.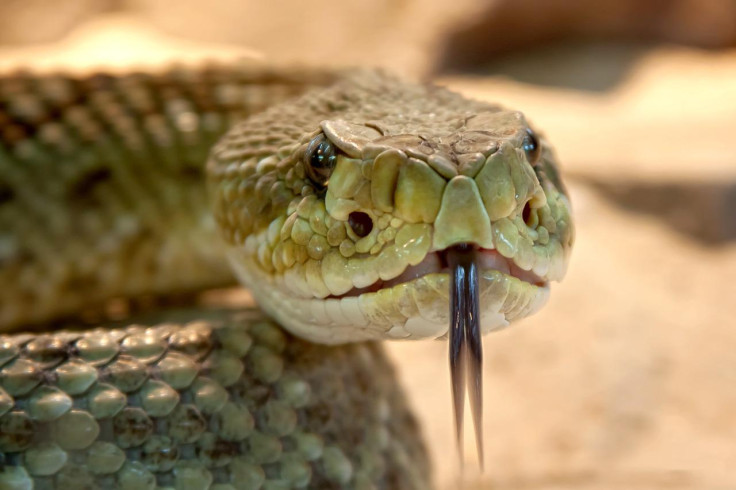 © Copyright IBTimes 2023. All rights reserved.