Florida Man Chops Off Neighbor's Kittens' Tails, Charged With Animal Cruelty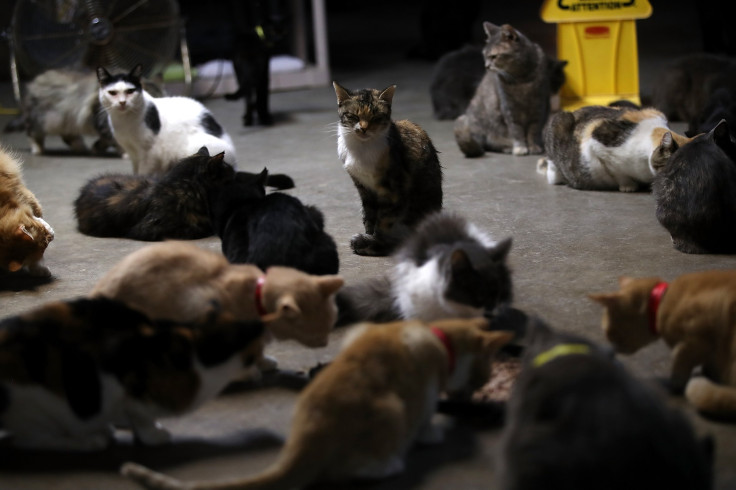 A Florida resident was charged with animal cruelty after he was found guilty of chopping off the tails of kittens of his neighbor Monday as revenge for an argument between them, reports said.
James Steele Reid, 68, a resident of Anthony, a community in Marion County, Florida, cut the tails off of five four-week-old kittens by using a garden scissor. The incident took place after Reid had an argument with the owner of the kittens. The owner had also told Reid to stay away from the kittens, as reported by New York Post.
According to a BuzzFeed News report, the owner of the kittens was James Garemore, 78, whose wife told Reid to stay away from the kittens.
The report stated that although the dispute between Reid and Garemore took place, the reason for the same was not known.
According to a Facebook post by the Marion County Sheriff Office, Reid got into a verbal argument with Garemore at a farm where Reid volunteered and Garemore owned. Reid then took a pair of garden scissors along with iodine and told another employee at the farm that he would cut the tails of the kittens.
Reid reportedly told witnesses that he wanted Garemore to "look at those cats and think of him" before he went to the farm to cut the tails.
According to police, a witness saw Reid coming from the farm after cutting off the tails. The witness also saw that Reid had the tails of the kittens in his hands.
A Marion County Police officer stated on Tuesday, "He's an evil person."
Reid was arrested and charged with animal cruelty. He posted his $2000 bond sometime on Monday night.
The Facebook post also stated that, according to the Marion County Animal Control officers who helped in the investigation, their veterinarians suggested that the "tail docking" was not done in a correct manner due to the age of the kittens. They also said that Reid did not apply any anesthetic and did not stitch the wound which could have helped the kittens with the healing process.
The police officer who responded to the incident took the pictures of the kittens which showed a small white kitten with black spots lying on a ground full of leaves and next to tire; its tail amputated.
Although the kittens didn't die, for the rest of their lives, they would be living without a tail. Reid declined to comment to comment on the issue. The Garemores also refused to comment.
© Copyright IBTimes 2023. All rights reserved.