Florida Man Punched Handicapped Girlfriend To Get Rid Of Her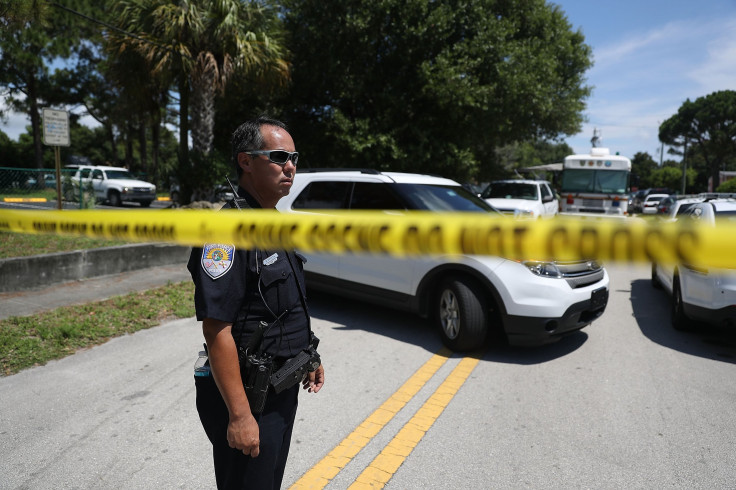 A Florida man was arrested Sunday for beating his disabled girlfriend. The man was tired of taking care of his girlfriend who had no arms or legs, and preferred to go to jail instead of caring for her, reports stated.
The victim was unable to contact the police since Patrick Moan, 37, had broken her phone two weeks ago.
However, the woman said that Moan himself later took her to a Vero Beach Walmart in Florida in hopes "he could go to jail".
During the investigation, the woman, whose identity has been withheld, told the police that Moan had hit her two times under the influence of alcohol and that she was never able to call the police because of her disability.
When authorities interrogated Moan about the authenticity of the woman's claims, he admitted to hitting her in the past saying that he was "tired of taking care of her and taking her in her wheelchair everywhere." He added that he was confessing to the crime so that "he would no longer have to take care of her and she would become the state's problem."
Moan is being held at the Indian River County Jail in Vero Beach, Florida, and has been charged with battery.

In a fairly similar incident, a woman and her boyfriend from Mercer County, Pennsylvania, had allegedly entered a wheelchair-bound woman's New Castle apartment and assaulted her. The New Castle police identified the suspects as Joseph Rocco Pezzimenti, 33, and Jennifer Reed, 33, and charged them in connection with the case.
According to a report, the victim told the police that she heard a knock at her door earlier in the day.
The woman said that, at first, she thought it was her neighbor who was a frequent visitor at her place. However, as soon as she answered the door she found Reed and Pezzimenti on her doorstep.
Further explaining the circumstances, the woman revealed that Reed was the one who pushed her back into the apartment by shoving her wheelchair after which Pezzimenti pulled her out of the wheelchair against her will and put her in a recliner chair.
Reports stated that Pezzimenti held the elderly woman down in the recliner chair as Reed went through the apartment in an attempt to rob the victim.
However, after several failed attempts, both Reed and Pezzimenti left the place. Pezzimenti was charged with criminal trespass, unlawful restraint, simple assault, and harassment while Reed was charged with criminal trespass, simple assault, and harassment. However, both the accused avoided jail.
© Copyright IBTimes 2023. All rights reserved.