Florida Man Threatens Mass Shooting People Not Wearing Face Masks At Publix
KEY POINTS
Robert Kovner threatened he would mass shoot Publix shoppers for not wearing face masks
He was arrested and charged with a second-degree felony
The police warned threats like this are not a joke but a crime
A Florida man was arrested by the police on Tuesday night after he made threats of mass shooting people who are not wearing face masks while shopping at Publix grocery store.
Robert Kovner, 62, who lives in Sebring, Florida, reportedly posted his threat on Facebook. The Highlands County Sheriff's Office was made aware of the post then booked and charged Kovner with a second-degree felony.
His bail bond has been set at $30,000, per the Miami Herald. The police also charged Kovner for facilitating a felony using a two-way communications device.
"The writer was upset that not enough people, in his opinion, are wearing masks when they are out and about," the Highlands County Sheriff's Office posted on Facebook. "We realize these are stressful times, but there is no excuse for making threats like this. It's not a joke. It's not just a bad day. It's a crime. We will ALWAYS take them seriously and you will go to jail."
The Centers for Disease Control and Prevention (CDC) recommends wearing face masks in public to cover people's nose and mouth and help slow down the spread of coronavirus. In the south of Florida, wearing face masks is mandatory to reduce the risk of transmission.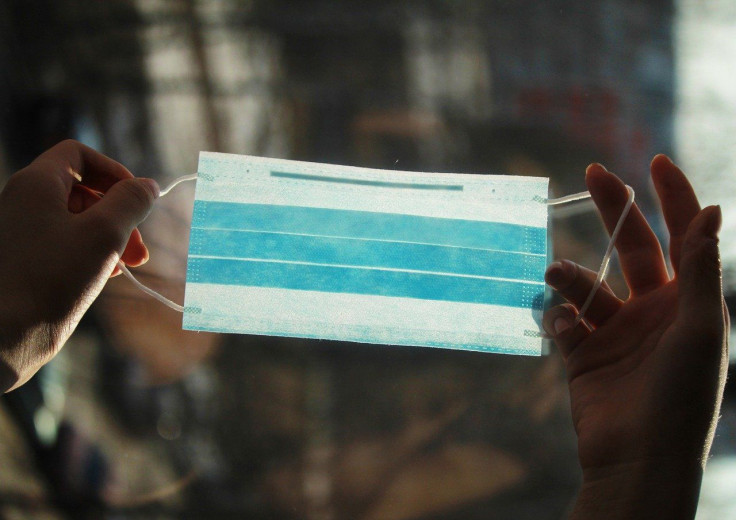 As of Wednesday (April 15) evening, Florida has 21,000 positive COVID-19 cases and nearly 600 deaths. Gov. Ron DeSantis announced on Tuesday that the state is expected to receive a million N95 masks and other personal protective equipment (PPE) from private companies in the coming days.
Kovner, however, is not the first person to threaten violence due to people not observing safety measures and guidelines amid this pandemic.
In Kentucky, police arrested a doctor because he strangulated and physically assaulted a teenager for not practicing social distancing. In New York, an elderly patient with dementia died hours she was shoved by another patient, who was furious that the old woman was standing too close to her at the hospital.
© Copyright IBTimes 2023. All rights reserved.