COVID-19 Hacks: How To Make A CDC-Approved No-Sew Cloth Face Mask?
KEY POINTS
The COVID-19 pandemic led to a global shortage of medical-grade face masks
The US health officials made some changes and suggested that people wear a homemade face mask to prevent them from spreading the COVID-19
Here are the easy steps on how to make a no-sew cloth face mask approved by the CDC
The U.S. federal government made some changes to its recommendations due to the shortage of medical-grade face masks like N95 respirators and surgical masks. Since Apr. 3, 2020, the U.S. health officials suggest that residents could make a cloth mask and wear it when going out in public. Thankfully, the CDC shared some guidelines for a DIY cloth face mask.
This set of guidelines is easy to follow and does not require a lot of materials. Also, it does not require sewing, making the process simpler. The Centers for Disease Control and Prevention (CDC) also shared an instructional video, which you can find below, for those who prefer an audiovisual guide. Here are the tips and tricks on how to make a no-sew cloth face mask.
Materials Needed To Make A No-Sew Cloth Face Mask
Before proceeding with your no-sew cloth face mask, it is essential that you have the right materials. First, you have to secure a tightly knit cotton material. Make sure that the fabric is large enough that it could fold several times and could cover your mouth and nose. Another important material that you will need is a couple of rubber band or garter, or hair ties.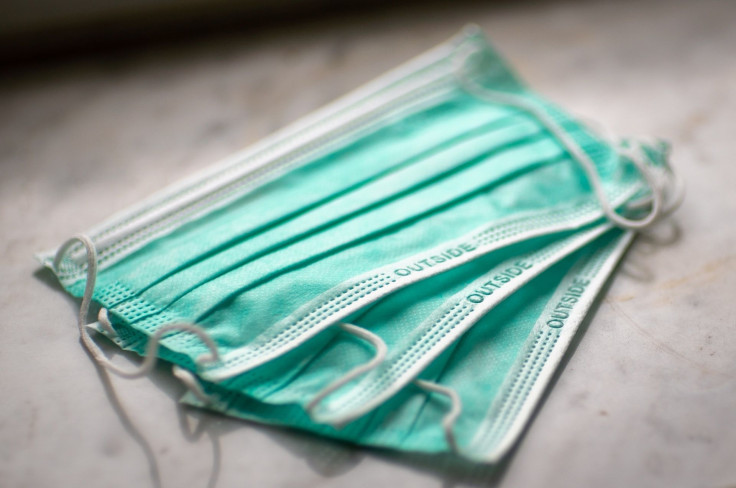 How To Make A No-Sew Cloth Face Mask
First, cut across the cloth horizontally. When you are using a T-shirt, cut across 7 to 8 inches from the bottom. Lay it out and turn so that the bottom of the shirt faces left or right. After that, fold the bottom towards the center, do it again, but this time from the top to the middle. Do this step two times. Form a loop using the hair tie or rubber band on each right and left end.
Make sure to leave a few inches of the cloth where the shape would look like a candy wrapper. If there is excess fabric, fold it over the band and ensure that every side meets in the center. This gives your no-sew cloth face mask an extra layer. After that, place a band over every ear. It is crucial that you make sure that the fabric fits on your face snugly.
© Copyright IBTimes 2022. All rights reserved.
FOLLOW MORE IBT NEWS ON THE BELOW CHANNELS