Floyd's Death Not A Hate Crime, No Evidence Chauvin Factored In Race: Minnesota AG
KEY POINTS
Ellison explained why Floyd's death was not a hate crime in an interview with "60 Minutes"
He talked about the importance of the video taken by bystanders at the crime scene
Chauvin awaits sentencing, scheduled for June 16
Former Minneapolis Police officer Derek Chauvin was convicted last week in the murder of George Floyd, the case that sparked protests in the US and globally against police brutality and racism. Now, Minnesota Attorney General Keith Ellison has explained why Floyd's death was not charged as a hate crime. According to him, they don't have any evidence that Chauvin factored in Floyd's race as he did what he did.
Ellison, in an interview with "60 Minutes" that was broadcast on Sunday, said that systemic racism, not individual racial motivation, was at work when Chauvin knelt on Floyd's neck for nine minutes.
Asked by CBS's Scott Pelley whether Floyd's death was a hate crime, Ellison replied it wasn't and explained that "hate crimes are crimes where there's an explicit motive and of bias."
Floyd's death in May 2020 gave birth to the "Black Lives Matter" movement and sparked nationwide protests and demonstrations seeking police reform and racial justice.
During the interview, Pelley stressed that Ellison could have charged Chauvin with a hate crime under Minnesota law, and further grilled him on why he decided not to. The Attorney General said that the state of Minnesota decided not to do that because "we only charge those crimes that we had evidence that we could put in front of a jury to prove," The Hill reported.
Ellison said that if there was a witness that told them that Chauvin made a racial reference, they might have charged him with a hate crime. But since "we didn't have it, we didn't do it," he added.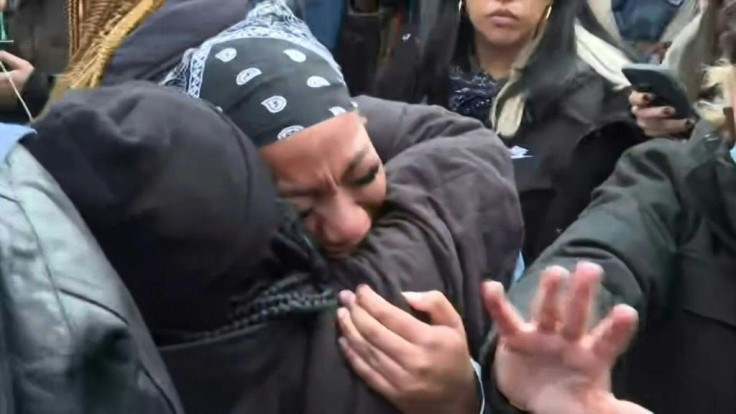 Questioned that when the entire world sees this incident as a white officer killing a Black man because he is Black, but there's no apparent evidence to support it, Ellison said it was "not necessary" that the former police officer had a specific racial intent for the public to pay "serious attention to this case and be outraged by it." He instead stressed that systemic racism is behind the unfair treatment of Black people compared to white individuals.
Asked why would Chauvin assault Floyd? Ellison didn't give a clear answer and said that "all we could come up with is what we could divine from his body language and his demeanor." The Attorney General also talked about the importance of the video taken by bystanders at the crime scene. He said he has "real doubts" if the US would have known the truth without the footage.
Last week, a jury found Chauvin guilty of second-and third-degree murder and second-degree manslaughter in Floyd's death. The ruling came after three weeks of trial.
Chauvin is now being held at the Minnesota Correctional Facility-Oak Park Heights as he awaits sentencing on June 16. He has been put into a secluded housing unit for his own safety, according to a prison spokesperson. He faces a maximum sentence of 40 years in prison.
© Copyright IBTimes 2022. All rights reserved.
FOLLOW MORE IBT NEWS ON THE BELOW CHANNELS