Food Porn Busts ID Thieves: Nathaniel Troy Maye, Tiwanna Tenise Thomason Caught After Posting Steak Dinner To Instagram [PHOTO]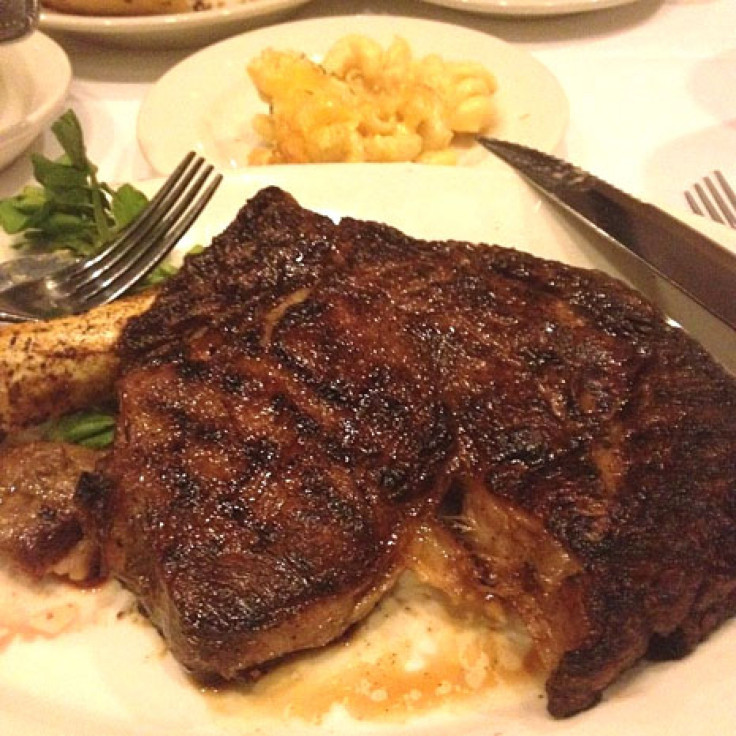 A pair of South Florida identity thieves were captured after authorities used an Instagram "food porn" photo to track them down.
Nathaniel Troy Maye, 44, and Tiwanna Tenise Thomason, 43, face fines and up to 12 years in federal prison for the theft of thousands of identities, the Sun Sentinel reports. On Friday, the couple has pleaded guilty to aggravated identity theft and possession of unauthorized access devices at a Fort Lauderdale federal court hearing.
According to the Sun Sentinel, IRS agents were working to track down a man who claimed to have 700,000 stolen identities available for purchase, but had few clues at their disposal. The IRS caught a break when an undercover witness informed the agency that the man identified himself as "Troy" and revealed that he was dating Thomason during a Jan. 5 meeting at YOLO restaurant in Fort Lauderdale.
Two days later, the witness met up with the couple again, this time at Fort Lauderdale's upscale Morton's steakhouse, the Sun Sentinel reports. During the meeting, Maye and Thomason allegedly delivered a flash drive containing 50,000 identities that they believed would be used to file falsified tax returns.
When authorities reviewed the drive, they found only 50 identities. However, the device did contain hidden data pertaining to "Troy Maye," the Sun Sentinel reports.
IRS investigator Louis Babino performed an online search for the name, discovering a profile for "TROYMAYE" on Instagram. The profile contained "food porn," a popular internet term referring to the practice of sharing photos of one's meal on social media outlets.
According to Babino, the profile displayed "a photo of a steak and macaroni and cheese meal containing the caption 'Morton's,'" which coincided with the Jan. 7 rendezvous between the suspects and the undercover agent.
Babino also found a picture of Maye, which the witness used to identify him as the man who handed over the flash drive of stolen identities, the Sun Sentinel reports. Shortly afterward, IRS Agents arrested the couple at Thomason's apartment. A search of the premises revealed two flash drives containing up to 55,000 illegally obtained identities.
During Friday's court hearing, Thomason wept as she admitted to a federal judge that she had no excuse for her actions. "I was foolish, I was stupid," she said, according to the Sun Sentinel. Thomason is currently free on bond, and will be sentenced along with her boyfriend on July 19.
Meanwhile, Maye, who was previously convicted for wire fraud, remains in federal custody.
© Copyright IBTimes 2023. All rights reserved.