In The Footsteps Of Ang Lee And Justin Lin: Asian Filmmakers No Longer Feel Limited By Their Race
Filmmakers Lawrence Chen and Hagan Wong, of Lawrence Chen Films, are "third-culture" kids: Children born in one country and raised overseas in another culture. Their own culture is somewhere between the two. Both were born in the United States to Chinese parents and transplanted to Beijing at a young age. Neither identifies as entirely Chinese, American or Asian-American.
Chen and Wong attended International School of Beijing together, where they took the same video production class, which helped them discover their love for filmmaking. Now, 10 years later, they have a highly successful YouTube channel, and have made a number of short films, commercials and music videos. Both work in the advertising industry in New York City.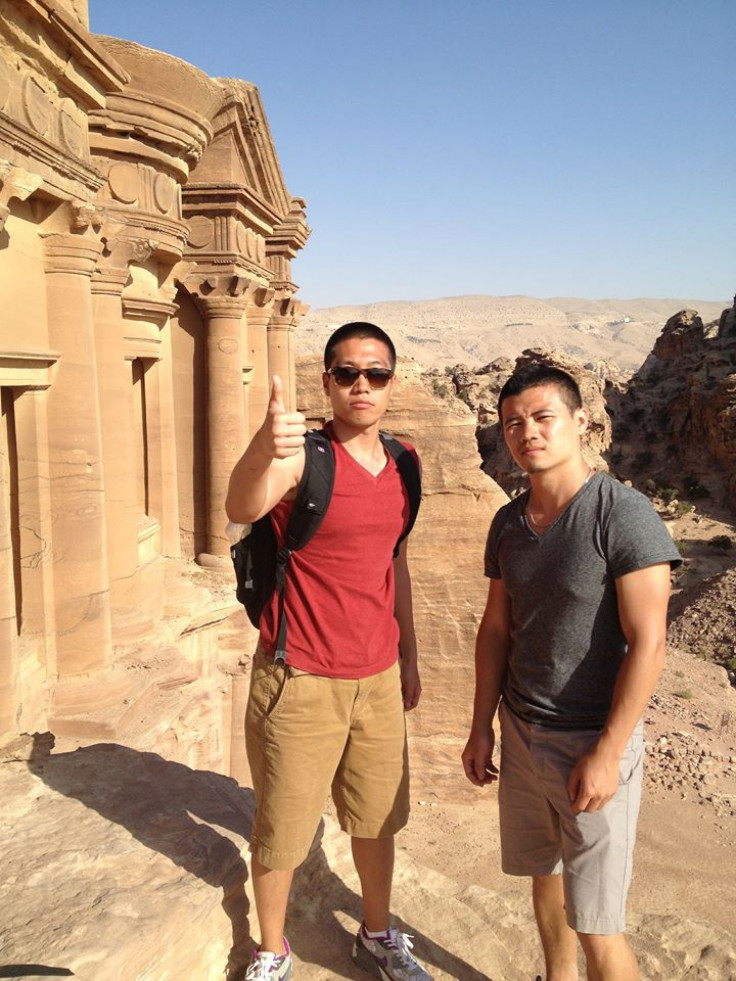 When it comes to their films, neither believe being Asian and growing up in China means their art has to be centered on Asians, or discuss Chinese issues. It's not the era of the Joy Luck Club anymore, when Asian-American filmmakers were only making films written by Asians about Asians and featured Asian actors.
"I don't make films on the topics of Asian-Americans. I want to tell global stories that people from any audience can understand. They can be Chinese stories, but do not need to be," Chen said.
Thanks to the popularity of YouTube, many independent Asian and Asian-American filmmakers have become enormously popular for their short films, often depicting Asian characters.
In the beginning, the pair did make a few shorts dedicated to Chinese themes, featuring Chinese actors, including "A Journey to the West" and "Asian Guy Lives in World's Smallest Apartment," which satirizes the unfortunate but hilarious reality of China's city dwellers, but it's not focused on a particular audience. Race had nothing to do with it.
"It's about creating the best story, and those stories at the time were the best available to us," Wong said. "When you make a film, you want everyone to appreciate it. I don't want to make art specifically for a group of people."
Chen and Wong point to Ang Lee and Justin Lin as a new generation of filmmakers they admire. Lee is a two-time winner of the Academy Award for Best Director, and Lin directed the commercially successful "Fast and the Furious" franchise. Both grew up in Taiwan but did not limit themselves to making only Asian-themed films.
"Let's make the work good, and let's appeal to everyone," Wong answered as to his guiding principle in filmmaking. In that regard, being a minority artist is no different from being an artist of any background. "You are not defined by your own people anymore, we are no longer isolated. You have to think on a global level."
That is exactly what Chen and Wong have tried to do. From their first shorts depicting stories that might be more appealing to a Chinese or Asian audience, they have moved on to creating spec commercials for popular products, and music videos for up-and-coming singers. A music video they made for the band Delta Rae received nearly 2 million views. The song was later featured in the Season 6 trailer for "True Blood."
An artist's background is a part of his or her unique point of view. As Lee has proven by directing films like "Brokeback Mountain" and "Sense and Sensibility," as well as Chinese films like "Crouching Tiger, Hidden Dragon," finding success in the West does not mean an Asian artist must give up his heritage. Art at its best should transcend cultural boundaries.
Chen plans to use his third cultural perspective in future projects, too.
"Hollywood realizes China is a valuable market, and is trying to make their films more relevant for a Chinese audience, as the latest Iron Man film, which features an additional scene shot in China, makes clear," Chen said. "Like them, I believe China is, or has already become the next big market, and I have unique stories to tell about the country."
One of the very first shorts Chen made examines this idea precisely. "A Journey to the West" tells the story of a Chinese cobbler who goes into the city of Beijing to admire the craftsmanship of Nike shoes. In many ways, the short film could only have been made by someone from Chen's background.
"Our aesthetics and cultural background pop up in unexpected places," Chen said, despite not making work tailor-made for an Asian audience. In the MV for Delta Rae, colorful Peking Opera masks make a surprising and delightful appearance.
The works of all of these Asian artists, from the mainstream like Lee and Lin, to independent artist like Wong and Chen, are bold evidence of barriers being broken down. Compared to the action stars like Jackie Chan and Jet Li, it is heartening to see that Asian artists no longer have to bank on their inherent foreignness to find success. Just like any other artists, it is their art that matters, and nothing else.
Watch the music video Chen and Wong made for Delta Rae below:
FOR FREE to continue reading
✔️ Unlock the full content of International Business Times UK for free
offer available for a limited time only
✔️ Easily manage your Newsletters subscriptions and save your favourite articles
✔️ No payment method required
Already have an account?
Log in
© Copyright IBTimes 2023. All rights reserved.