Ford (F) Says Would Reassess UK Operations If Britain Left EU: Paper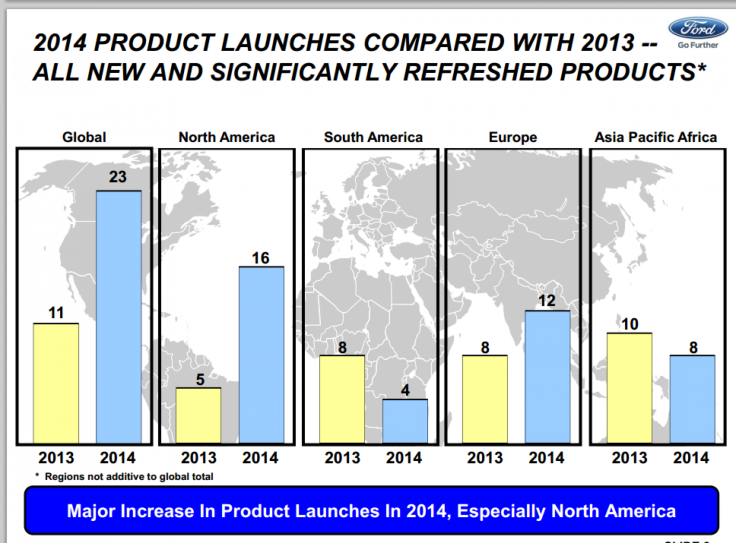 LONDON (Reuters) - Ford Motor Co. (NYSE:F), the top-selling car manufacturer in Britain, said on Wednesday it would be forced to reconsider its U.K. operations if the country voted in favor of leaving the European Union, the latest major foreign investor to sound the same warning.
Steve Odell, chief executive of Ford's operations in Europe, said the second-largest U.S. carmaker would have to re-evaluate its operations if Britain pulled out of the 28-member trading bloc in a proposed referendum.
"Clearly we wouldn't be alone in doing that. Would it mean tariffs? Would it mean duties? We'd take a look at what it meant," Odell told the Telegraph newspaper.
"I would strongly advise against leaving the EU for business purposes, and for employment purposes in the U.K."
Ford's warning follows a similar message last year from Japanese car giant Nissan which also has substantial operations in the U.K. employing thousands of people.
Ford closed its British van factory in Southampton, southern England, in July and shuttered an associated stamping facility in Dagenham, east London, ending vehicle manufacturing in Britain.
But the firm still employs nearly 15,000 people in Britain, who mainly build and develop engines, and supports a further 100,000 jobs through its network of suppliers and dealers, the company said on its website.
Prime Minister David Cameron promised voters he would renegotiate the terms of Britain's EU membership before holding an in-out referendum by 2017 if his ruling Conservatives were returned to power after elections due in May 2015.
The center-right party is trailing in the polls and faces a rising threat from the small U.K. Independence Party (UKIP), which wants to leave the 28-member bloc.
Odell said he strongly discouraged Britain from leaving the EU but accepted if the public were asked today, most would support an exit as there was such a strong focus on the red tape that came with EU membership rather than the benefits.
"If they voted today, the common vote -- unfortunately -- would be to leave Europe," said British-born Odell.
Ford's comments come after U.K. car sales in 2013 recorded their best year since 2007, with car registrations rising 10.8 percent on 2012 to 2.26 million vehicles, while sales in the rest of the Europe have fallen in recent years.
(Reporting By Costas Pitas, Editing by Belinda Goldsmith)
© Copyright IBTimes 2023. All rights reserved.