Former 'Baywatch' Star Pamela Anderson Named Imperial Countess Of Giglio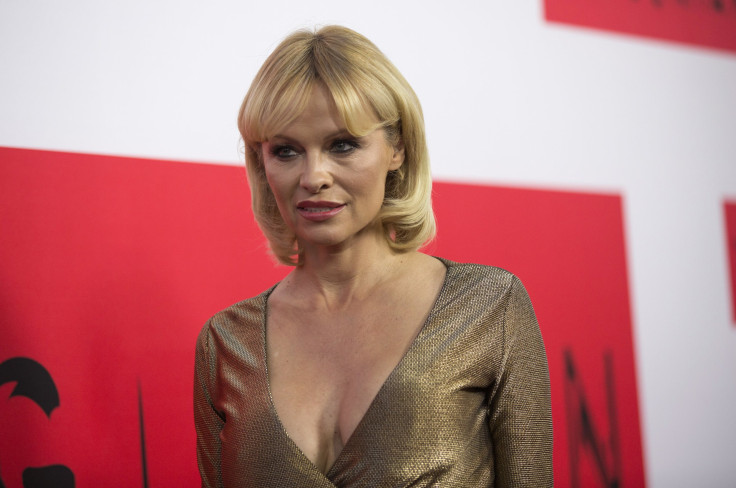 Pamela Anderson was knighted by self-declared royal Prince Stefan of Montenegro in a ceremony Saturday. For the occasion, the former "Baywatch" blond wore a figure-hugging white dress with a plunging neckline.
Anderson, 47, was given a new name, Imperial Countess of Giglio, because of her lengthy work to protect marine life. She knelt on a mosaic floor and was touched on each shoulder by a sword.
Anderson is an ardent fan of Vivienne Westwood's clothing and shoes, so her sky-high black platform heels were from the brand. She had her long blond hair styled in curls, and her makeup was flawless, with smoky eyeshadow and nude lips. She was spotted arriving in a silver car before being led into the residence, according to Mirror UK.
She shared the moment on the official Instagram account of the Pamela Anderson Foundation: "Santa Margherita, Italy Countessa de' Gigli," she wrote on Instagram. Her sons Brandon, 18, and Dylan, 17, also were knighted for their charity work. The "Baywatch" star is the face of PETA's (People for the Ethical Treatment of Animals) campaign against water waste in the dairy trade. She has regularly stripped for PETA campaigns: In 2011 she posed naked in the window of Stella McCartney's London shop in a protest against animal cruelty in fashion.
Throughout her trip to Europe, the star has been accessorizing her skimpy outfits with animal rights badges. She also attached a "no fur" pin to her blue dress during a shopping trip. She has been backing up her message on Twitter, posting Thursday: "Austria has among the strongest animal laws in Europe, it's nice to be here again -- at fashion week -- still spreading the word."
She was at the Vienna Fashion Night, where she was the star attraction. The actress admitted she was hoping to convince more designers to stop using fur in their garments during her trip. Anderson told that in the fashion, fur was sure to be seen. She said that without creating any scene in the event, she would write to the designers personally, asking them to refrain from using fur and switch to other alternatives.
© Copyright IBTimes 2023. All rights reserved.