Former Middle School Employee Raped, Sexually Assaulted Students
A former employee at a middle school in Charles County, Maryland, was arrested and charged with rape and other sex offenses after two female students came forward. Police took Anthony Tyrone Williams Jr., 23, into custody on Thursday after raiding his home in Waldorf.
The Charles County Sheriff's Office said Williams was an instructional assistant at Mattawoman Middle School on Berry Road. In January, he was accused of making inappropriate comments to a student. After the incident came to light, Williams was immediately removed from the school and placed in an administrative position, according to a school spokesperson. A police investigation was launched at the time and Williams reportedly quit his job two weeks later.
Authorities said Monday that a second student reported "inappropriate contact" with Williams during the investigation. Williams sent inappropriate text messages to the student while at the middle school. However, the inappropriate contact did not happen inside the school premises.
Williams was charged with second-degree rape, fourth-degree sex offense, obscene telephone misuse, stalking and other related charges. He posted a $25,000 bond and will be back in court on May 14.
A school spokesperson said Williams underwent a thorough background check before he was hired in September 2018.
Deputies urged parents to talk to their children about such incidents. Authorities also said anyone with more information about Williams should call 301-609-6498.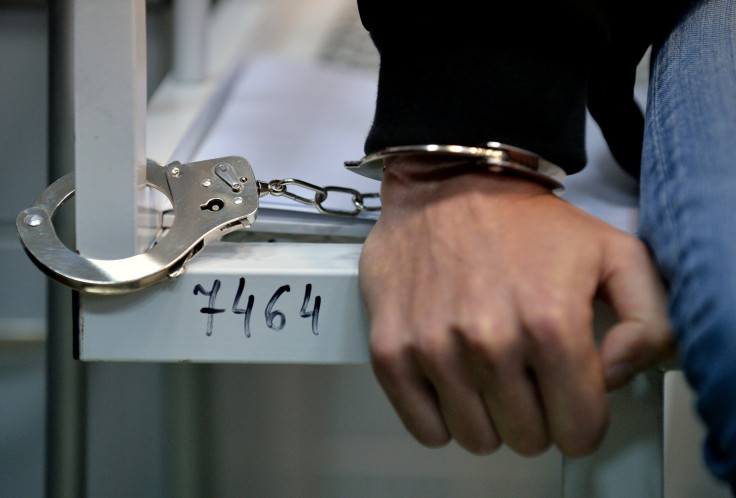 A longtime neighbor and family friend of Williams spoke to FOX 5 Monday and said he was shocked to hear about his friend's actions.
"I am mortified, not just for him, but for his family… I've never seen that in him. He was an upstanding young man. Just this past basketball season, I would go to North Point and watch his team play…even gave him, you know, instructions," Isiah Woods said.
In a similar incident, a former Webster, New York, teacher and coach appeared in court Monday over rape charges. Kali Watkins, 42, was accused of abusing a teenage student on school grounds. Prosecutors said the incident took place between 2016 and 2017 when Watkins worked as a special education teacher in the Webster School District. After the incident came to light, he was fired in December 2017.