Former NYC Mayor Michael Bloomberg Exploring Possible Independent Presidential Run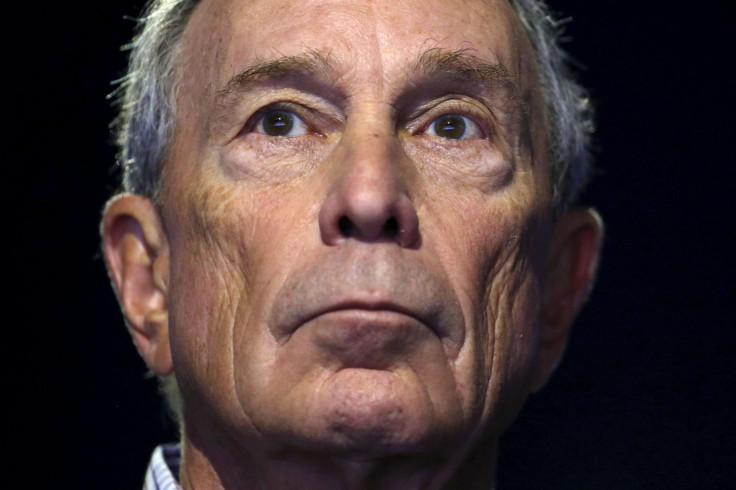 UPDATED: 3:30 p.m. EST — Republican U.S. presidential hopeful John Kasich welcomed former New York Mayor Michael Bloomberg into the White House race, telling reporters it would "stimulate the debate" as the Ohio governor campaigned in Nashua, New Hampshire. Kasich said Bloomberg had been a good mayor and his entrance could lead to "more serious debate instead of, you know, some of the things we see," the New York Times reported.
"I like Michael," Kasich said. "I mean, I'm not endorsing him, but I like him."
UPDATE: 1:35 p.m. EST — U.S. Sen. Rand Paul of Kentucky, who is among those seeking the Republican U.S. presidential nomination, called former New York Mayor Michael Bloomberg a "nanny" in a tweet reacting to news of the billionaire's interest in an independent run for the White House.
UPDATE: 1:30 p.m. EST — A Morning Consult poll indicated former New York Mayor Michael Bloomberg would have 13 percent support among overall voters in a three-way contest, even before he has made any moves in the 2016 presidential race. The same poll suggested Donald Trump and Hillary Clinton were within a point of each other in a statistical dead heat, with support of 37 percent and 36 percent, respectively.
The poll of 4,060 registered voters found 18 percent of independents, 8 percent of Democrats and 8 percent of Republicans would support Bloomberg. Clinton would be supported by 72 percent of Democrats and 24 percent of independents, while Trump would be supported by 67 percent of Republicans and 37 percent of independents.
However, Bloomberg's relatively poor showing against the front-runners in the races for the nominations of their respective parties may be due largely to the name-recognition factor, as 43 percent of those surveyed said they either had not heard of Bloomberg or had no opinion of him.
The poll was conducted Jan. 14-17 and had a margin of error of 2 percentage points.
Original story:
Could the 2016 U.S. presidential election become a battle of the billionaires? With real-estate mogul Donald Trump dominating the field seeking the Republican nomination and spending his own money on his campaign, and a passel of super PACs trying to win support for one candidate or another, former New York Mayor Michael Bloomberg may be exploring an independent bid for the White House.
Bloomberg has asked aides to draw up plans for an independent campaign, the New York Times reported Saturday. The newspaper said he also has told associates and friends he is willing to spend $1 billion of his fortune on the presidential election.
Bloomberg, 73, reportedly is upset by Trump's front-running status on the Republican side and former U.S. Secretary of State Hillary Clinton's stumbles on the Democratic side. He also is disturbed by the rise of a self-styled socialist, Sen. Bernie Sanders of Vermont, as Clinton's chief competitor in the race for the Democratic nomination, the report said.
The Times said Bloomberg commissioned a poll last month to determine how he would fare against Trump and Clinton in a three-way race, while also retaining a political consultant. A second round of polling was expected to conducted after the New Hampshire primary election Feb. 9.
With the Iowa caucuses little more than a week away, the question has arisen about whether this cycle's crop of candidates is so divisive the eventual nominees will be unable to get their parties to coalesce around them.
A Suffolk University/USA Today poll indicated that if the GOP nomination were to go to one of Trump's rivals, many of his supporters would vote for him should he choose to run as an independent. The same poll suggested that if U.S. Sen. Ted Cruz of Texas were to win the Republican nomination, he would run the risk of appearing to sell out to the establishment, assuming he were to mend fences with party leaders. As a result, fears are growing either a Trump or a Cruz nomination could split the GOP.
"I know Republicans who will support Hillary if Trump or Cruz is the nominee, no question," former U.S. Attorney General Dick Thornburgh told the New York Times. "Trump, especially, would split the party. But many will fall in line, seeing no choice."
© Copyright IBTimes 2023. All rights reserved.