National Review Panics, Disowns Donald Trump In Special Issue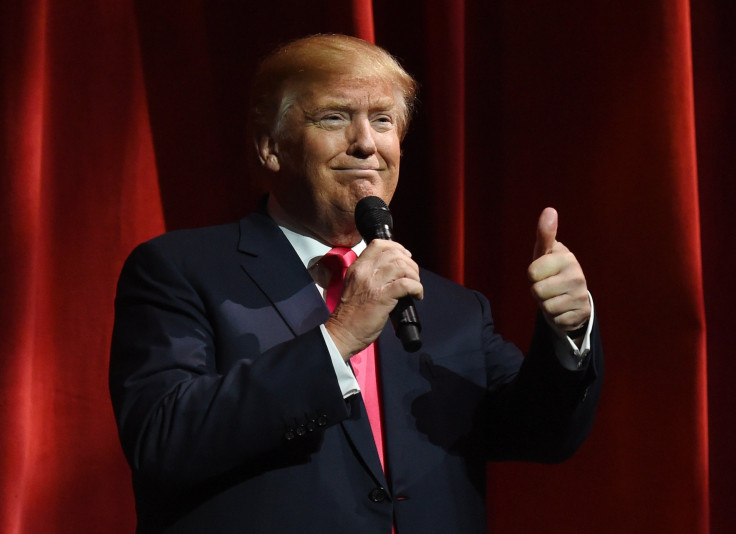 The National Review has come a long way since 2008 when top editor Rich Lowry said Republican vice presidential candidate Sarah Palin gave him a fuzzy feeling inside. Palin resurfaced this week with an enthusiastic and rambling endorsement of GOP front-runner Donald Trump. On Thursday night, however, National Review parted ways with Lowry's political crush and released a special issue full of conservative writers united behind the cover, "Against Trump."
The legacy publication of New York conservative icon William F. Buckley — whom Trump actually namechecked in the last GOP debate — National Review appears eager to rescue the Republican Party from Trump's gaudy and crass brand. Insofar as the magazine is still committed to Buckley's vision of an intellectual, respectable conservatism, discrediting a figure like Trump appears to be a top priority.
The gallery of contributors ranged from superstar libertarian and fashion mogul Glenn Beck, Tea Party grandee and pretend newspaper columnist Brent Bozell III, and founder of the conservative blog The Federalist and plagiarist Ben Domenech.
Unlike other branches of the media, decrying Trump's bigotry is not National Review's angle. The editorial published online Thursday didn't complain at all about Trump's comments about Mexicans or Arabs, his threats to kill family members of suspected "terrorists," his ejection of journalists from press conferences, or his proposed ban on Muslims, including American citizens, from entering the United States. It attacks his plan to deport millions of undocumented immigrants, not because it strikes the authors as morally questionable, but simply because it is a "logistical task beyond the capacity of the federal government."
Instead, National Review lambasted Trump as a threat to the Republican Party's legitimacy and unity, specfically, "a philosophically unmoored political opportunist who would trash the broad conservative ideological consensus within the GOP." Despite previous articles that appear sympatico with Trump on issues ranging from Black Lives Matter to immigration to the Muslim world to Lowry's deep fondness for Sarah Palin, the magazine is apparently drawing the line now that it's officially 2016.
One of the barbs against Trump, about halfway through, is that he merely took over his business empire from his father. (John Podhoretz, who inherited his magazine, Commentary, from his father, contributed to this issue.)
The editors also appear fed up with Trump's vulgar and classless bravado. "His refusal to back down from any gaffe, no matter how grotesque, suggests a healthy impertinence in the face of postmodern PC," the editorial wryly notes. This jab may surprise those who recall one of the contributors to this issue, conservative radio host Dana Loesch, once endorsed the group of U.S. Marines who urinated on the corpses of Taliban soldiers. ("I'd drop trou and do it too. That's me, though. I want a million cool points for these guys.")
The piece also slams Trump as wobbly on foreign policy, and later says, "Politicians have records of success, failure or plain backsliding by which their promises may be judged." Contributor William Kristol, co-founder of the Weekly Standard, though, is widely mocked in journalism circles for his persistent knack for being mistaken, from predicting the Iraq War would be a rousing success, to joining Lowry in hyping Sarah Palin as a winning candidate in 2008, to pronouncing that Sen. Barack Obama would not win a single Democratic primary.
Kristol has also led the pack of his fellow contributors in falsely prophesying the arrival of what he calls "Peak Trump," beginning in July of last year and continuing, undeterred, for six months as Trump effortlessly ascended in the national and state polls.
A sample:
Perhaps now that National Review has weighed in, Kristol's dream of Peak Trump will come true at last.
© Copyright IBTimes 2023. All rights reserved.