Former 'Top Gear' Star Jeremy Clarkson Tweets Photo From Set Of New Amazon Prime Series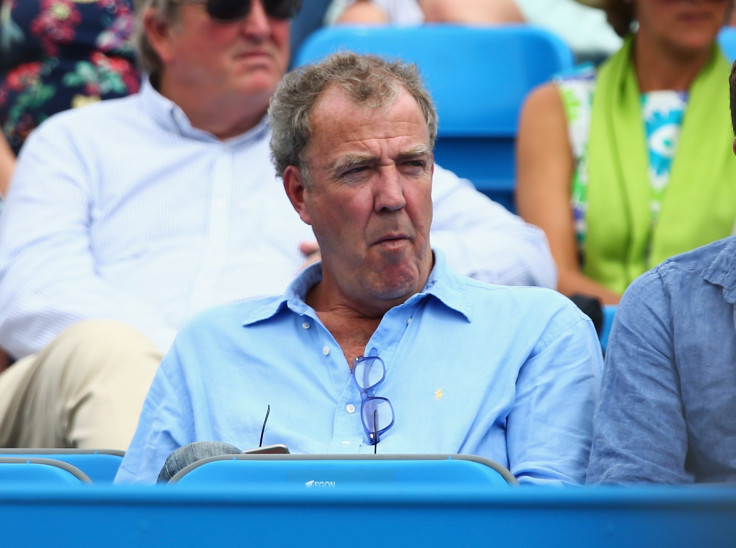 Ousted "Top Gear" host Jeremy Clarkson is on the road again, but this time it is for Amazon Prime, not the BBC. On Wednesday the automobile journalist and TV personality tweeted a photo from the set of his new series on Amazon, implying that filming had begun on his first television project since the BBC opted not to renew Clarkson's contract in March.
"With a skeleton crew, filming for Amazon Prime's new motoring programme has begun," Clarkson wrote in the caption to a photo from the show's first day of production. Though Clarkson referred to it as a "skeleton crew," the host is flanked in the photo by dozens of crew members, as well as some awfully flashy sports cars.
Hours earlier, Clarkson had posted a more cryptic tweet that captured his happy mood on the milestone day for his new show.
While Amazon has yet to announce the name of Clarkson's new series, it sure seems like it will pick up right where "Top Gear" left off. Clarkson's "Top Gear" co-hosts, Richard Hammond and James May (who also appear in the photo Clarkson tweeted), also signed contracts with Amazon and the show has already been green lit for three seasons! The series will even be produced by former "Top Gear" executive producer Andy Wilman.
So, if everything about the Amazon series seems like an attempt to recreate "Top Gear," then why did Clarkson even leave? Well, in March, the BBC opted not to renew Clarkson's contract after 22 seasons following a physical altercation with producer Oisin Tymon. Hammond, Mays and Wilman also left "Top Gear" after the announcement of Clarkson's departure.
So far, it seems like Clarkson is getting along much better with his new television family.
Season 1 of Amazon's series with Clarkson is set to premiere in 2016.
© Copyright IBTimes 2023. All rights reserved.