Fort Campbell Soldier Killed In Accident During Routine Training Exercise
Officials said a 101st Airborne Division Soldier was killed Wednesday around noon during a training accident at Fort Campbell.
The United States Army said the identity of the soldier will not be released at least for 24 hours till the next-of-kin were notified. The specifics of the accident were also not revealed, but the army said they were conducting routine training at the time.
The soldier was taken to Blanchfield Army Community Hospital on Fort Campbell, and was pronounced dead soon after. Nobody else was reportedly injured in the accident.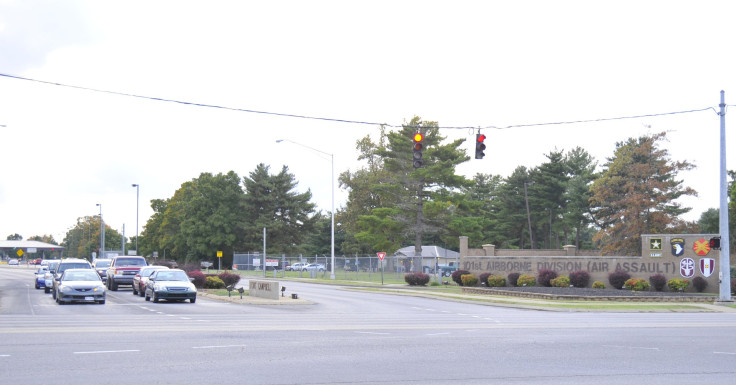 "Our hearts mourn for the family during this tragic time," Brigadier General Todd Royar, acting senior commander of the 101st Airborne and Fort Campbell, said. "We are eternally grateful for this Soldier's service to his country and to the 101st Airborne Division."
The cause of the accident is under investigation.
In an unrelated incident earlier in June, an autopsy report revealed an army reserve specialist, who was found dead at Camp Blanding Joint Training Center in Clay County after he went missing following a training exercise, died of heat exposure. The incident was ruled as an accident.
Calyn Antonio McLemore, 25, was reported missing when he failed to return from a land navigation assignment June 20, which was supposed to take him and his classmates just a few hours.
A massive search took place, which encompassed an area of 1,000 acres near the camp. His body was finally found near a wooded area on June 22.
According to the autopsy report released July 10 by the Medical Examiner's Office for Florida's 4th Judicial Circuit, McLemore had no signs of being injured before his death.
A funeral was held for the Memphis native June 30, just outside his hometown at New Bethel Missionary Baptist Church in Germantown, Tennessee.
In yet another unrelated incident last month, an army officer was sentenced to 18 months in prison over the death of a 21-year-old soldier who was killed during a training exercise.
After a seven-week court martial at Bulford, Wiltshire, Captain Jonathan Price was found guilty of manslaughter of Michael Maguire by gross negligence. Maguire was fatally shot during training.
Many soldiers, including Maguire came under machine gun fire during a training exercise at Castlemartin Training Area in Pembrokeshire for members of the 1st Battalion, Royal Irish Regiment in 2012.
According to reports, Price, a lieutenant at the time, said, "I've messed up, haven't I?" to one of the witnesses after the shooting took place.
Assistant Judge Advocate General Alan Large, who passed the sentence on behalf of the court martial board, said, "We have no doubt that the offence of gross negligence manslaughter committed in the circumstances of this case and after contested trial are so serious that an immediate prison sentence is required."
© Copyright IBTimes 2023. All rights reserved.