'Fortnite' Update: Season 3 Patch Brings 'John Wick' Costume, Faster Building
The competitive Battle Royale component of "Fortnite" has grown significantly since its launch in September. The once-sparse map is now littered with neighborhoods, cities and other structures where players can find loot and death on their quest to be the last one left on the island. Weapons and gadgets have been added, removed and otherwise tinkered with to improve the game's balance as it became one of the most popular video games in the world.
Season 3 of "Fortnite" started Thursday. For the uninitiated, that means the game just got a bundle of new outfits, gear and other goodies for players to collect while the season is active. Epic Games tweeted a photo of the new outfits players can unlock (or just buy), one of which might look familiar to action movie fans.
Yes, the second outfit from the right is an unofficial John Wick skin players can use in "Fortnite." It remains to be seen if any players will be as graceful with guns as Keanu Reeves is in the "John Wick" movies.
Epic estimated players will be able to unlock everything in Season 3 after 75 to 120 hours of play, according to VG247. Of course, since "Fortnite" is a free-to-play game, players can also just buy rewards with real money. These rewards will be available until April 30.
Cosmetic items will be enticing to plenty of "Fortnite" players, but the Season 3 update also brought a huge improvement to the PS4 and Xbox One versions of the game. By default, the game will now run at 60 frames per second, at the expense of some visual quality. Anyone who wants the game to look a little prettier and run a little slower can toggle that in the options. This update works on regular PS4 and Xbox One consoles as well as PS4 Pro and Xbox One X.
Also included in the patch is a new Hand Cannon weapon players can use in the battlefield. Last but certainly not least, Epic included a slew of improvements to the game's signature building feature. "Turbo building" will let players keep building more of the same structure quickly by holding the fire button and moving the cursor. The game will also let players build through things like trees and cars for more freedom.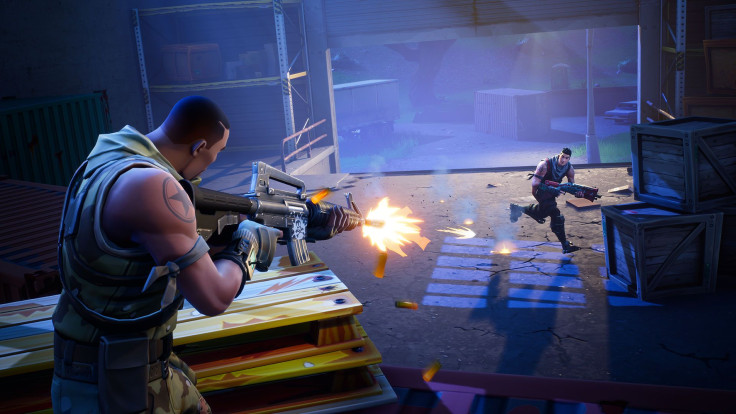 © Copyright IBTimes 2023. All rights reserved.
FOLLOW MORE IBT NEWS ON THE BELOW CHANNELS