Four Cities Will Ban Diesel Cars By 2025, Mayors Call On Trump To Address Climate Change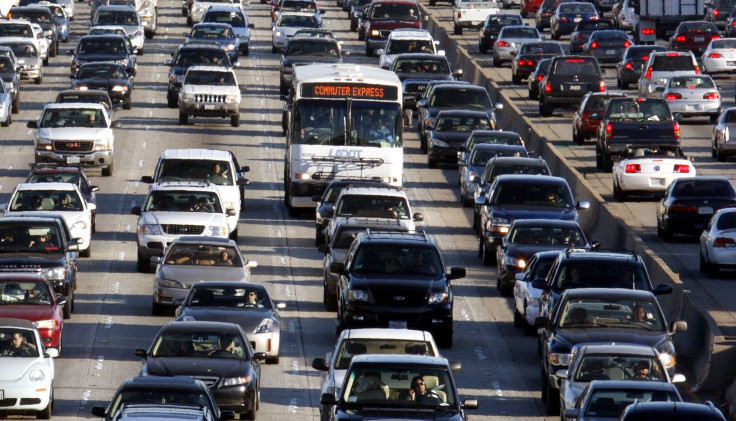 Four major cities will remove diesel cars by 2025, it was announced at the C40 Mayors Summit in Mexico City on Friday.
Mexico City, Paris, Madrid and Athens will ban diesel cars over the next eight years in an effort to improve air quality or people in those cities. Across the globe, 3 million deaths each year are linked to air pollution, with the majority of these deaths occurring in cities, according to the World Health Organization (WHO).
"The quality of the air that we breathe in our cities is directly linked to tackling climate change," said the mayor of Madrid, Manuela Carmena. "As we reduce the greenhouse gas emissions generated in our cities, our air will become cleaner and our children, our grandparents and our neighbours will be healthier."
The mayor of Paris, Anne Hidalgo, noted that other mayors have already stood up to climate change.
"Today, we also stand up to say we no longer tolerate air pollution and the health problems and deaths it causes – particularly for our most vulnerable citizens. Big problems like air pollution require bold action, and we call on car and bus manufacturers to join us," said Hidalgo.
Mayors of those cities signed the Air Quality Declaration at the summit. The four cities have also vowed to incentivise alternative vehicles and promote walking and cycling infrastructure.
"It is no secret that in Mexico City, we grapple with the twin problems of air pollution and traffic," said Mexico City Mayor Miguel Ángel Mancera. "By expanding alternative transportation options like our Bus Rapid Transport and subway systems, while also investing in cycling infrastructure, we are working to ease congestion in our roadways and our lungs."
American Mayors Call On Trump
Dozens of mayors and local leaders across the world came together to work on climate change, including those from major U.S. cities. American mayors urged president-elect Donald Trump to recognize the threat of climate change, and called on him to support them as they enact policies and programs to combat global warming. Trump has previously called climate change a hoax invented by the Chinese and has vowed to back out of the President Barack Obama's Paris climate agreement.
"We hope that President-Elect Trump can be convinced to join us in providing this global leadership city leaders cross America are already showing," said Portland Mayor Charlie Hales. "But if he doesn't we will not be slowed down, with or without the support of the White House. The risks of not acting are just too severe."
© Copyright IBTimes 2023. All rights reserved.