Fourth Stimulus Check Update: New Funds Arriving This Week, Here's Who Gets $1,000 Or More
A large majority of Americans won't be seeing any form of stimulus check money before the end of the year, but for a lucky few, new funds will be arriving in their bank accounts just before Christmas.
Whether payments are coming for workers in certain fields, parents or students, the amounts are varied, and while they aren't direct Economic Impact Statements, they are funds that are being dispersed as part of COVID-19 Pandemic protections and economic reforms.
Parents who receive Expanded Child Tax Credit payments have officially received the final payment of 2021 in their accounts--$300 per child under the age of six and $250 per child age 6-17. Additional parents are receiving the entire first half of the credit in a large lump sum, $1500-$1800 per child depending on age, if they never received them in the beginning of the payout because they didn't file a tax return. If the Build Back Better Plan is passed through Congress before the end of the year, the payments will resume in January. In addition, the second half of the credit will be paid on tax returns when they are filed for 2021.
In addition, residents of specific areas, including California and St. Louis, Missouri, are getting payments due to money their municipalities or states have sent out from their own stimulus discretionary funds. Those funds, some of which have been dispersed, should be fully funded out by the end of the year, or early 2022.
Those who return to work in some states will also receive a bonus check of $2,000. According to The New York Post, both Arizona and Kentucky started programs with those initiatives earlier in the year, and they are still in effect, meaning that there could still be funds to claim.
Students are also set to receive some money coming their way. Those who applied for extra money through the Higher Education Emergency Relief Fund can receive a variety of funds from their university, with amounts ranging between $1,000 all the way up to $6,300 in some cases. Students who attend the Morehouse School of Medicine in Georgia will be receiving the $6,300 payments, while students at schools including Penn State, Duke University and the University of Rhode Island are eligible for payments between $1,000-$3,000.
This all comes at the same time that a petition asking for recurring stimulus payments for Americans continues to inch near its goal of three million signatures, and has branched off into a separate petition requesting that the Expanded Child Tax Credits become permanent as well. In an update to the original, a new off-shoot, which has a goal of 5,000 signatures and has already reached 3,700, demands the tax credits continue since they could end if the Build Back Better plan is not approved in Congress.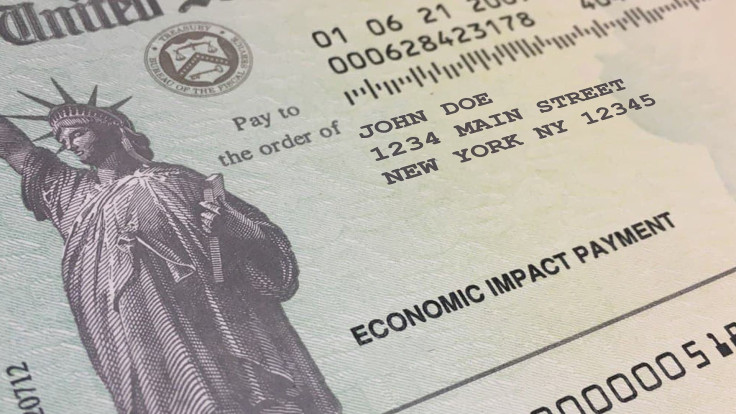 © Copyright IBTimes 2023. All rights reserved.